"Men build too many walls and not enough bridges."
― Joseph Fort Newton, Southern Baptist minister from Texas (1876–1950)
And yet, talk again turns to the building of a contiguous wall along the southern border of the US.
Even though the wall is part of an Executive Order from President Trump, some say that in reality it is unlikely to happen because we still have in effect those complicating features of democracy where citizens actually disagree with one another and we are forced to reach a consensus. Not to mention the damage to relations with our 3nd largest trading partner with which goods and services traded totaled an estimated $583.6 billion in 2015.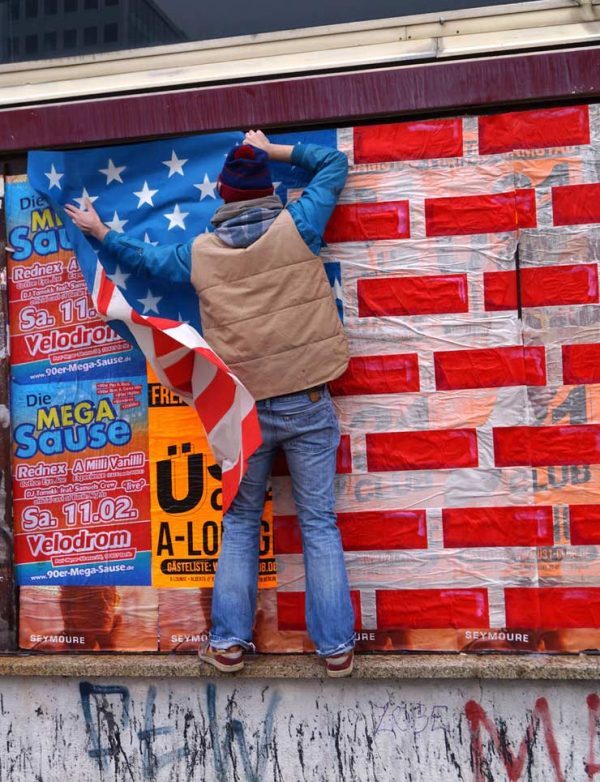 It's complete irony that the current Republican president is demanding a wall to be built when the nearly sainted architect of trickle-down small-government hands-off-the-corporations revolution, Ronald Reagan, is famous for having said to the then Russian president "Mr. Gorbachev: Tear down this wall" nearly 30 years. Likely Gorbachev has different opinions about the current president.
Berliners will tell you that their wall was incredibly damaging to the economies and more importantly, the people and the cultures who lived on both sides of it from 1961 to 1989. In fact the mayor of Berlin, Michael Müller said in a statement Friday, according to a translation by the Washington Post.
"We cannot simply accept that all our historic experiences are being thrown into disarray by the ones we have to thank most for our freedom: the Americans. I call on the U.S. President to not go down this wrong track of isolation and exclusion."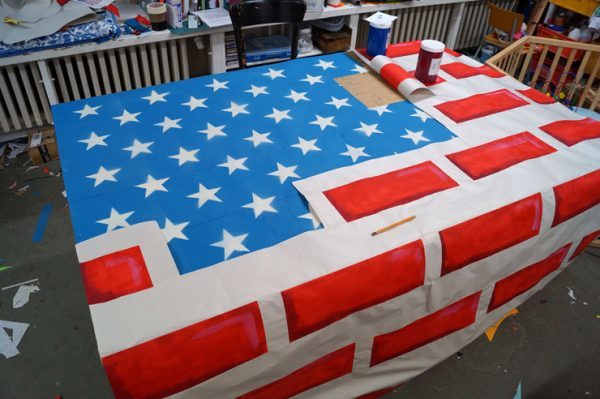 Which leads us to this new piece from Berlin based Street Artist duo Various & Gould, who have just wheat-pasted a re-designed American flag with the red strips as bricks, partially eating into the stars.
"We made it straight from the guts after reading about Trump's press conference on Jan. 11th. Among other things he was talking again about building the wall," V&G tells BSA of the genesis for the new piece made in their studio and taken to the street.
"At first our design was just meant as sort of a visual web comment, but in the days following we decided to make a big poster of it and bring it to the streets," they say.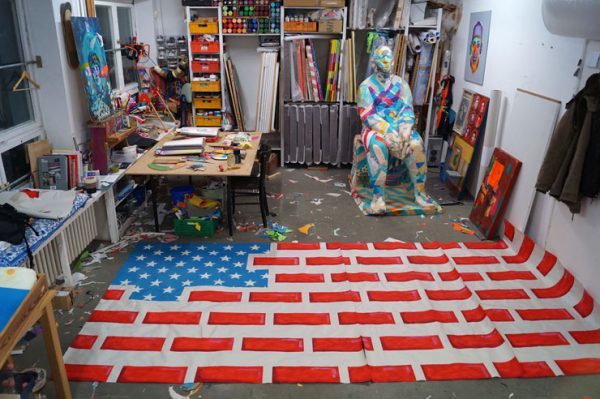 Anytime a nations flag is redesigned or reconfigured some may infer it is a sign of disrespect, but V&G say they are just extremely worried. "Needless to say – it's not in any way anti-American. In the contrary we fear for the America we know and think of our friends in the US! Trump's Twitter politics will have an impact on the whole world."
The Israeli Prime Minister Netanyahu disagrees entirely and used Twitter to say so. "President Trump is right. I built a wall along Israel's southern border. It stopped all illegal immigration. Great success. Great idea," he tweeted. Freelance writer, author, film maker William Parry says in his opinion piece in Al Jazeera "Israel's separation wall as an example of a valid security measure is based on gross ignorance, at best."
So there will likely be ongoing disagreement. Certainly the world is watching and reacting.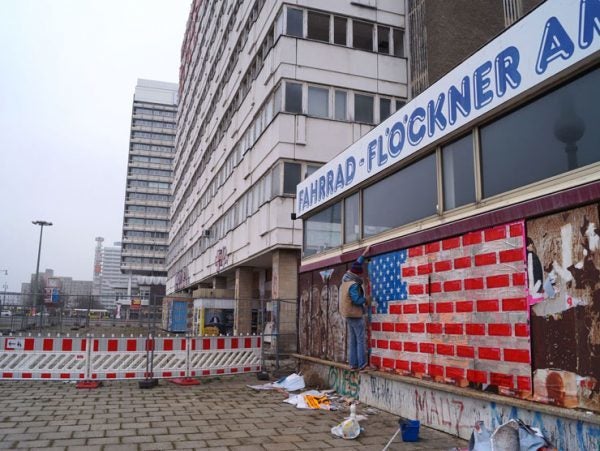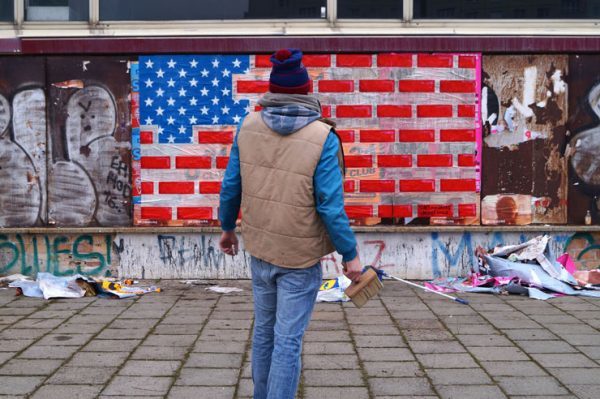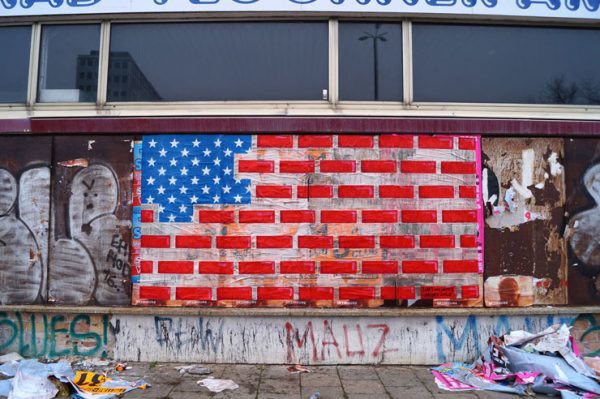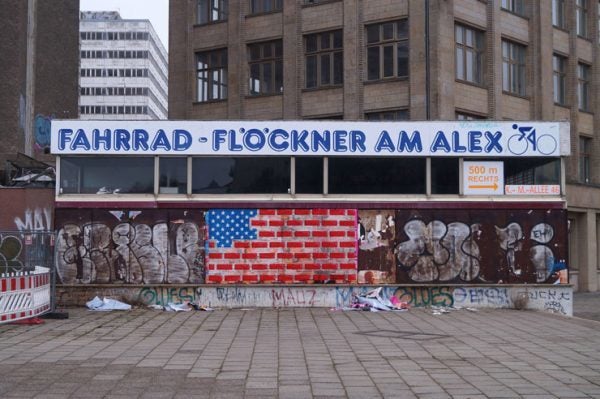 V&G have created a downloadable version for you of their new design below. Just click on #StarsAndBricks.

Please note: All content including images and text are © BrooklynStreetArt.com, unless otherwise noted. We like sharing BSA content for non-commercial purposes as long as you credit the photographer(s) and BSA, include a link to the original article URL and do not remove the photographer's name from the .jpg file. Otherwise, please refrain from re-posting. Thanks!
Read all posts by Steven P. Harrington and Jaime Rojo on The Huffington Post HERE.
Support HuffPost
The Stakes Have Never Been Higher
Related
Popular in the Community