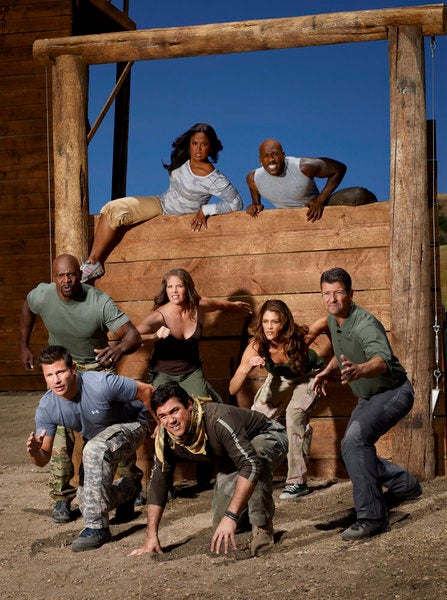 Palin will be joined by retired professional boxer Laila Ali, actor Dean Cain, former NFL player and "The Expendables" actor Terry Crews, singer Nick Lachey, Olympic gold medalist Picabo Street, trainer Dolvett Quince ("The Biggest Loser") and WWE star Eve Torres.
"Stars Earn Stripes" (premieres Monday, August 13 at 8 p.m. ET on NBC) will be hosted by retired General Wesley Clark -- the former Supreme Allied Commander Europe for NATO and former presidential candidate -- and TV personality Samantha Harris ("Dancing with the Stars").
On "Stars Earn Stripes," the celebrity contestants will gather at a remote training facility, where they will participate in a "fierce, entertaining and emotionally charged new competition honoring America's armed forces," according to NBC. Each celebrity will be paired with an "operative," who is a member or a former member of the armed forces or law enforcement agencies, who will coach and guide their celebrity teammate. The challenges will include everything from helicopter drops to long range weapon firing.
The celebrities play to win money for military-based charities and each week, someone will be eliminated.
"Our cast is ready to be put to the test -- using the same physical and mental challenges that prepare our nation's bravest men and women to defend our nation -- and their arduous journey will make for riveting television," said Paul Telegdy, NBC's president of alternative and late night programming, said in a statement.
"I am thrilled to join 'Stars Earn Stripes' as host and look forward to watching the celebrity cast members test themselves as they step up to take on these tough challenges," Clark added in a statement from NBC. "This new series pays tribute to members of our dedicated armed forces and civil law enforcement and I know that the winnings, which will be donated to first-responder charity and veterans' groups, will make a difference and send an important message."
Take a look at the first cast photo below: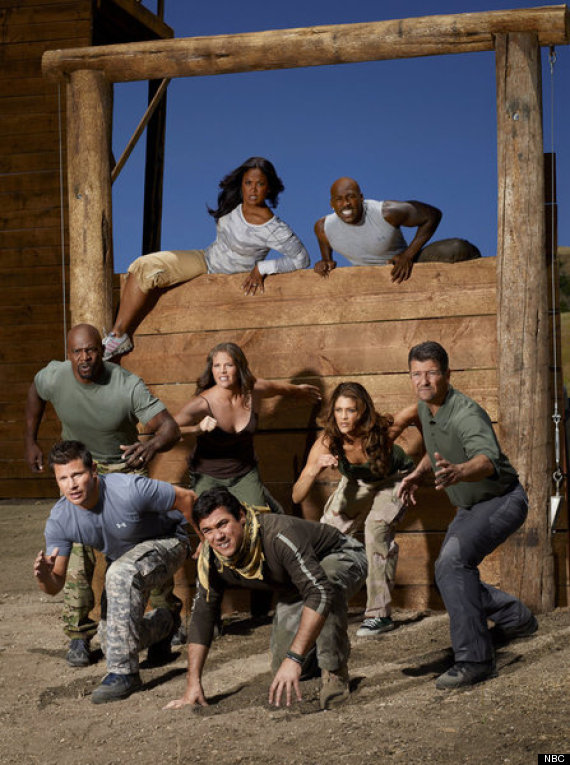 "Stars Earn Stripes" premieres with a two-hour episode on Monday, August 13 at 8 p.m. ET on NBC. It will then air on Mondays at 9 p.m. ET.
REAL LIFE. REAL NEWS. REAL VOICES.
Help us tell more of the stories that matter from voices that too often remain unheard.
BEFORE YOU GO