For seven seasons "Gilmore Girls" enchanted us with witty repartee, quirky characters and the allure of small-town life.
But the trials and tribulations of said small-town life wouldn't be the same without such an enchanting setting. Rory and Lorelai's story is long over, but Stars Hollow lives on.
Show-creator Amy Sherman-Palladino dreamt up the New England hamlet while vacationing at the Mayflower Inn (now known as the Mayflower Grace) in Washington, Connecticut. In 2002, Sherman-Palladino told the Hartford Courant that she "fell in love with Connecticut over a two-day period -- crazy in love!"
A patchwork of Connecticut towns and the personalities that frequent them, Stars Hollow is firmly fictional, but its atmosphere is, according to Sherman-Palladino, entirely real. In a 2001 interview with the Deseret News she describes her drive through Connecticut towns, stops at a diner and friendly locals... sound familiar?
"If I can make people feel this much of what I felt walking around this fairy town, I thought that would be wonderful," Sherman-Palladino said.
If you're not familiar with the show, here's what you need to know about Stars Hollow: The fictional Connecticut town is located about half an hour from Hartford. It's at least a little bit touristy with a well-known inn, antique stores and Revolutionary War history.
According to Luke Danes, a life-long Stars Hollow resident, there are "twelve stores in [the] town devoted entirely to peddling porcelain unicorns." The town is the Cheers of Generation Y: everyone knows your name and is all up in your business.
Where Stars Hollow leads, we have followed. We tracked down four charming Connecticut towns that -- on looks alone -- will transport you to that dreamy little fairy town. And who knows, maybe you'll find a quick-witted Lorelai, a nosy Miss Patty or a lovably grumpy Luke to show you around.
Washington
Washington is the town that started it all. Quiet and sleepy, this town is home to the Mayflower Grace hotel and plenty of small-town staples. Does the Mayflower Grace remind you of the Independence Inn at all?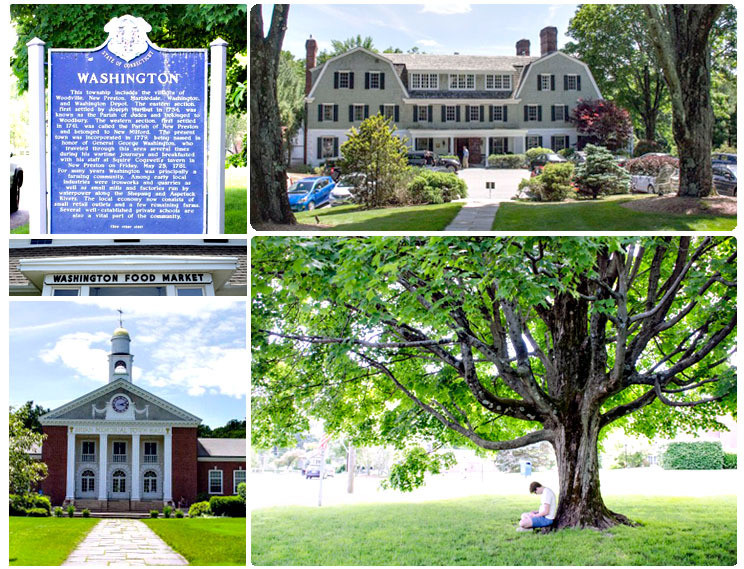 New Milford
American flags galore, a picture-perfect gazebo and welcoming vibe basically make New Milford the twin of Stars Hollow.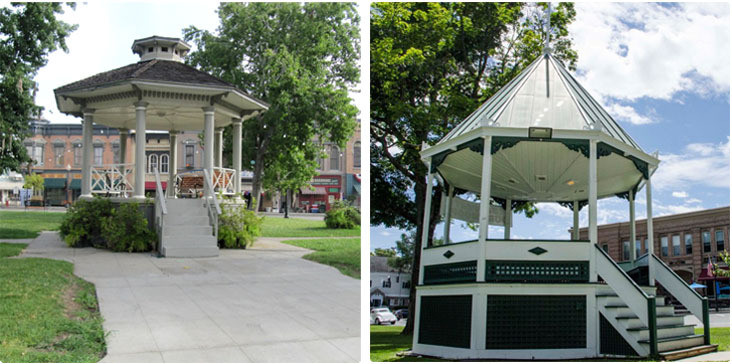 The Stars Hollow gazebo was the centerpiece of the town. It sat surrounded by green space and played an important role in many an episode.
That being said, the New Milford gazebo (right) looks mighty familiar.
Photo (left) courtesy of Jessica Sheff
Could Theo's Downtown Diner be the real life Luke's?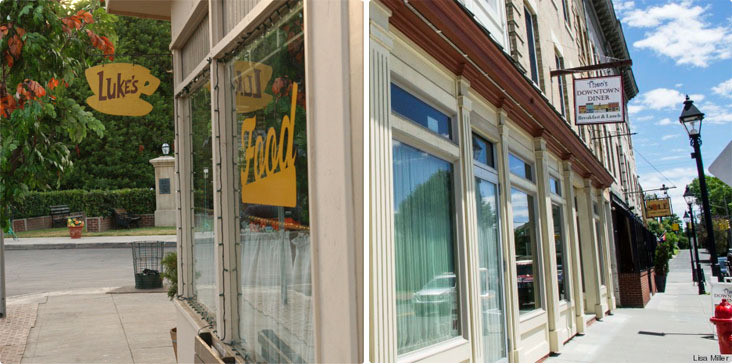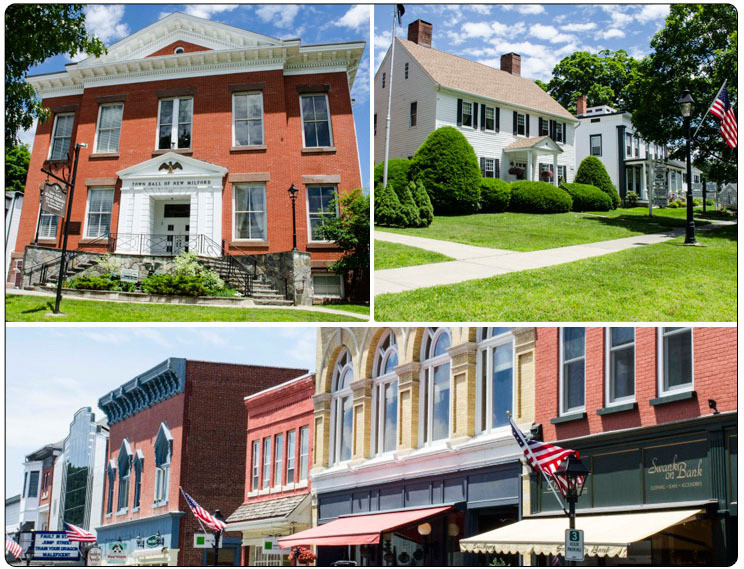 New Milford Town Hall, a house in New Milford and some shops on New Milford's Bank Street
Litchfield
Antique stores and local eateries line Litchfield's main street. The village green just begs you to sit on its benches and people watch.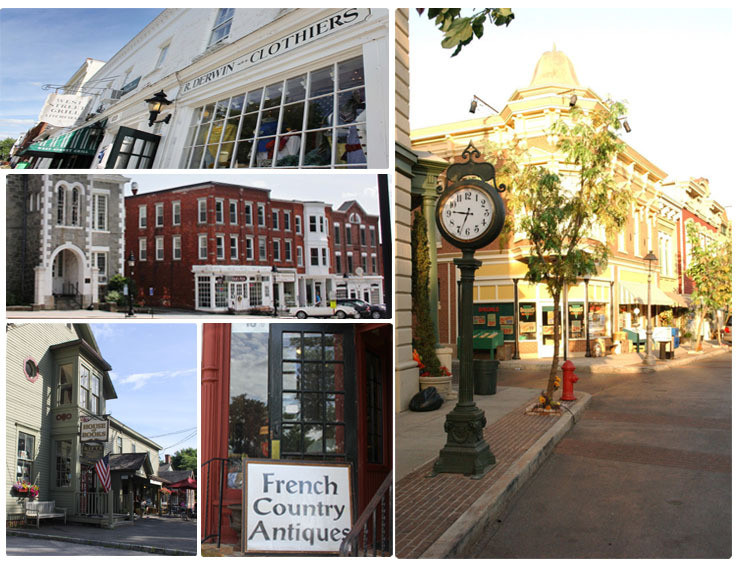 A view of Litchfield's main stretch, West Street, showing the French Country Antiques shop, West Street Grill and R. Derwin Clothiers.
Kent
A tad more touristy than the rest, Kent is the "central heart of the Litchfield Hills".
With shops, restaurants and outdoor adventure near by, Kent is an ideal summer town.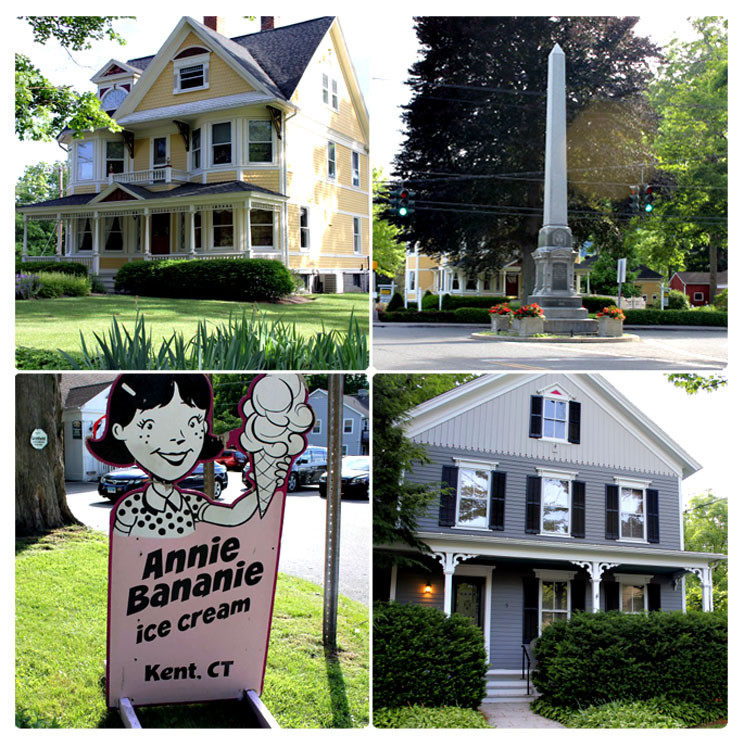 Civil War Soldiers' Monument, a local (and delicious!) ice cream parlor and two homes with a strong Gilmore vibe.
And just because we're all mentally there right now...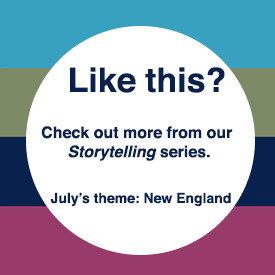 Related