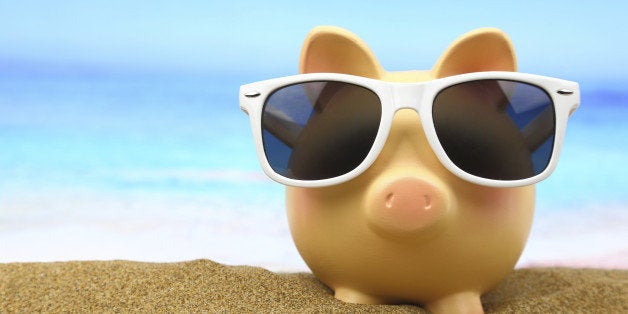 When celeb breakups roll round, we like to speculate about all the breakup baggage they'd be likely to sell. I mean, it's what we do best!
But when this couple called it quits, we have to admit, a little part of us died. This couple has been an "item" for most of our lives -- and now they have decided to end their relationship, which had been going strong since 1978 as of last Tuesday. Yes, you can say the relationship has croaked. The pair issued a joint statement about their breakup, stating:
After careful thought, thoughtful consideration and considerable squabbling, Miss Piggy and I made the difficult decision to terminate our romantic relationship. We will continue to work together on television (The Muppets/Tuesdays 8pm this fall on ABC) and in all media now known or hereafter devised, in perpetuity, throughout the universe. However, our personal lives are now distinct and separate, and we will be seeing other people, pigs, frogs, et al. This is our only comment on this private matter. Thank you for your understanding. -- via Kermit the Frog's Facebook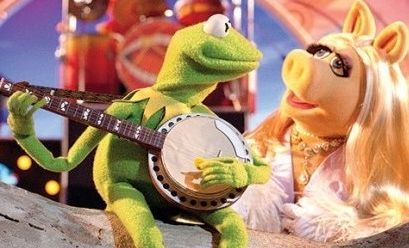 Is this just a publicity stunt for their new TV show that they couldn't help plugging in their split statement, or is it for realsies? Well, we know it ain't easy bein' green, and Miss Piggy probably isn't the easiest gal to put up with, but it's still super sad to see this inter-species pair split. Now that these two aren't a pair, what do you think they might sell of each other's? We've got some ideas.
Ninja Outfit: With all those HI-YA's! you know that Miss Piggy must have taught Kermy some karate throughout the years. We have a feeling he won't want to be wearing it anymore--he obviously prefers the nude to any sort of outfit.
Cast Iron Skillet: Miss Piggy might've used one of these to hit Kermit over the head with when he stepped out of line, but we're thinking he might actually want to take this with him. We have a feeling he's been missing bacon with breakfast (and not the way he used to be getting it)
House with lots of closet space: As we said, Kermit doesn't really like wearing clothes and would rather go au naturel, so we're thinking wherever he and Miss Piggy shared living quarters has way more closet space than necessary for him. Miss Piggy is the one with all the outfits, hair, and makeup. The glam squad just isn't necessary for Kermit.
English to French Dictionary: Miss Piggy might still need this, but Kermit no longer needs to know what Miss Piggy is talking about (are you kidding moi?!)
Kermit's super high health insurance: Now that Miss Piggy (hopefully) won't be dropkicking Kermit every chance she has, he can probably get rid of all that extra coverage.
We're hoping this duo decides to get back together (maybe on their new TV show?!) in the near future. We know how Miss Piggy loves attention, and the timing here just makes us suspicious. Whatever they decide, as long as these two lovely Muppets are happy, that's what we care most about!