"I feel so blessed and lucky to have the life I have, I wouldn't want to change anything for fear of it not bringing me here to this present moment."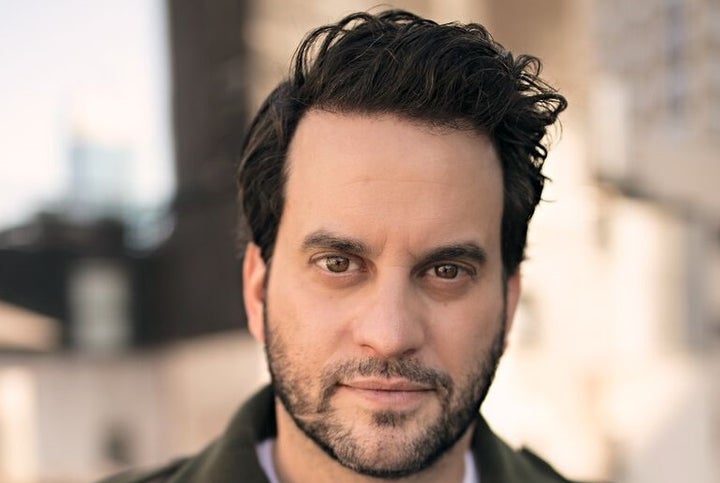 I had the extreme pleasure of chatting with seasoned actor, Michael Nathanson. Michael currently stars as Sam Stein on the Netflix Original Series "The Punisher". Michael is the sorta celebrity that truly appreciates his fans. If you bump into him on the street, he will likely oblige your request to snap a quick pic and he takes on the daunting task of replying to virtually everyone that contacts him on social media. I enjoyed learning about his early life as an actor, and the grit that it took to launch a successful acting career. He is a devoted husband, father and an overall stand up kinda guy. He also expressed his love for this country and the brave men and women that preserve our way of life. Michael comes off as the down to earth, comic book fan that you would want to grab a beer with and chat about the latest Star Wars movies. Make sure you check out his performance in "The Punisher" as well as his upcoming role in the Amazon original series "The Marvelous Mrs. Maisel".
Gene: When did you realize that you wanted to be an actor? Was this a lifelong dream? Or did someone inspire you to start acting?
I was always interested in performing, and worked on school plays as a kid and through high school – I went to Northwestern to be a writer actually, I was more interested in going behind the camera – My freshman year I was still adjusting to school life, being away from home, and decided to audition for a student production there – and it totally changed the trajectory of my life – I won the lead role, and as soon as I got back into the process of being an actor and realized this was where I truly belonged…I was hooked, changed majors to theater, and that set me on my journey…
I had an incredible experience during my college theater days that totally changed my life– got the opportunity to work on a play called Tracers, written by a group of Vietnam vets in the 70's who were part of a group therapy – it's an incredibly personal yet dreamlike play about the casualties of war both at home and abroad…we got to work with Veterans groups from around the Chicago area, meet with them, break bread with them, listen to their stories…On opening night of the play, some of the vets came backstage before the show and we held hands and formed a prayer circle – they thanked us for remembering their experiences and for being a part of their journey – they even asked us to wear the dog tags of some of their friends who didn't make it back home on stage. We all hugged and cried, it was a lesson in the power of storytelling, and how what we do as artists can really have a profound effect on people's lives –
Gene: Were you a comic book fan prior to this role? Who were your favorite characters?
I've always been a huge comic and film nerd! I have to say my Holy Grail is Star Wars – I own a fair number of toys and art from the SW universe, if I'm not careful it becomes a bit of an addiction. I knew I had made some noise in the Fanboy community when Mark Hamill actually replied with a message to me after a tweet I wrote mentioning him. I have to say, that was one of the proudest moments of my career, and those movies and that world truly inspired me as a creative person. Love The Walking Dead, my wife and I are devout fans, and the comics as well. Robert Kirkman is a genius.
I'm a devout Marvel guy, so being a part of that universe has been a dream come true…I told the Marvel legend Joe Quesada, an Oscar for a geek like me is getting my own Marvel wiki page, so that was pretty damn cool. I was certainly weaned on X men, Spiderman, The Avengers – but I have to say I'm also a DC fan, particularly Batman and the Frank Miller Dark Knight series. some of the darker iterations of the character. – Watchmen was a seminal book in my life, and Y the Last Man was a series I loved, Brian Vaughan's work is incredible.
I love the graphic novels of Charles Burns, Daniel Clowes and Harvey Pekar – that every day, everyman existentialism put into often surrealistic comic form is fascinating to me…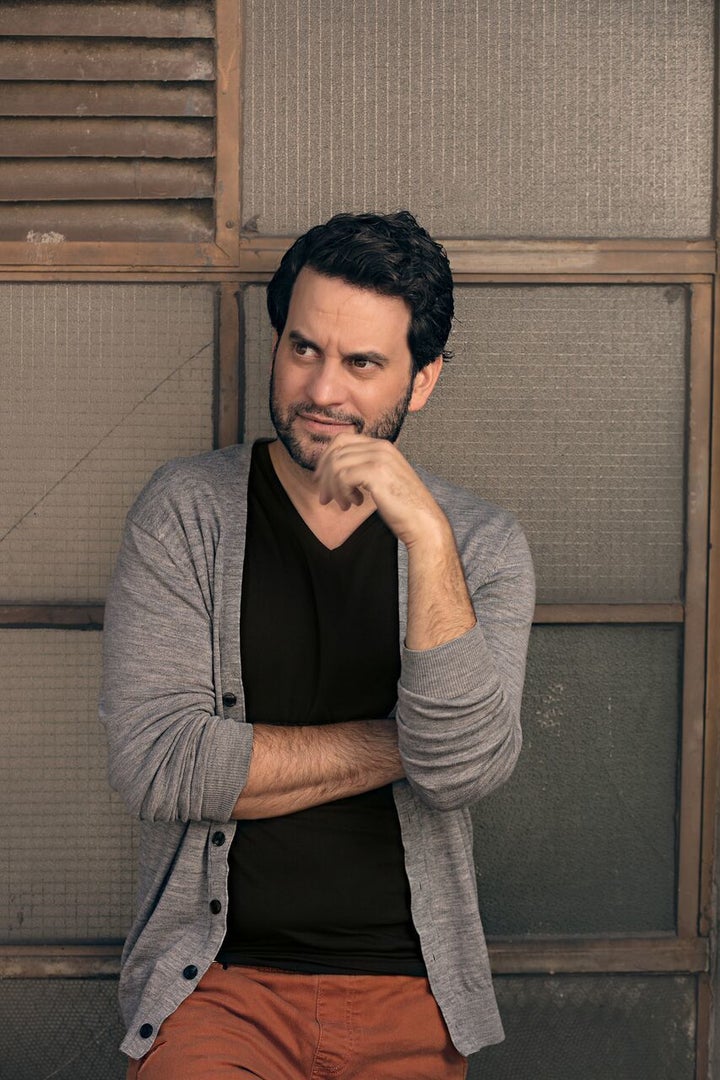 Gene: Many times in life we stumble and fall. I would imagine that before your first big break, you were faced with several disappointments. Tell me about a time that you fell down and lost hope. How did you motivate yourself to get back on your feet and keep going?
This life of an actor is full of disappointments – I've had way more rejections than jobs, but it goes with the territory. But I've learned to let go and just enjoy the times that I am working, even in the audition room, because hey, I may not book the job, but I still get to work and play and create in the room. Letting go of the results is freeing for any artist.
I had a crossroads in my career at one point, where I was traveling around doing a lot of regional theater, not making a great living, and feeling like I wanted to put down roots, and wanting to break into doing more TV and Film. I decided I needed to sacrifice some of the comfort of just working, and take a step back and decide on the kind of career I wanted to have. I decided to leave my agent and kind of start from scratch a bit to re-invent myself. It was a scary time, you feel untethered, and you want to go back to having the security of going from job to job. But it's those times when you're willing to take a chance and enter the void and stare into the darkness when you find out whom you really are. I think every actor, and every artist for that matter, has to be willing to take a step back in their careers and be honest with themselves about where they are creatively and how to then recalibrate to put them on the right path.
Gene: Do people recognize you often? How do you stay grounded with all that attention?
It's a weird experience, I've been a working actor for a long time, and honestly that was always my goal – to work on interesting projects and be able to make a living doing it. I got a bit of attention on the street during Soderbergh's The Knick, but since The Punisher had been out, I'm stopped a number of times every day, on the street, on the subway, in stores –I have to say I love when people say hi and have a kind word of appreciation for the work I've done and what it meant to them – here's the thing, I am an absolute fan myself – I go to comic cons, I admire and respect actors, directors, artists, even chefs – I'm always geeking out over folks – so for me, it's all about enjoying the fans as a community, a tribe – in this day and age, it's easy to feel disconnected from each other because of social media, partisan politics, there are so many things that drive a wedge between human beings. But being able to have a moment where I connect with someone on this level – they appreciate something I've given them, and I appreciate them right back for being a fan and giving me that sense of purpose – it's a beautiful thing…can't wait to get out there to all the comic cons and give hugs and continue my journey with all of them… I try to reach out to almost every person who contacts me on social media, I love the fan army i'm building!
Gene: How did you prepare for your role?
I went back and looked at some of the comics, mainly the Garth Ennis series, and re-acquainted myself with the history and the tone of the Punisher. I spoke to people in law enforcement and in Homeland Security about some of the ins and out of the job. Mainly I focused on character and script, how can I fit into this world the writers and show runner Steve Lightfoot have created – trying to get inside my character's psychology and back story, and at the end of the day drawing from my own experiences that mirror not in circumstances but in feelings or thoughts I can relate to. The best thing an actor can do to prepare for a role in my opinion is to be emotionally available, and be willing to expose the scars that one's hides from others to get through our day to day. If I can bring something that's authentic and real about my own thoughts, feelings, regrets, demons, highs and lows, and then imbue the character with all of that 'real life', it will translate on screen and allow the audience to reflect on themselves and feel connected. So it's a balancing act between having that camera technique and understanding of the craft of filmmaking, but also being present as a human being, warts and all, and allow myself to be as vulnerable as I need to be.
Gene: If you could be any super hero (or villain), who would it be and why?
I've actually been dying to get cast as a villain – I find that I generally play characters who err on the side of the righteous (albeit kind of edgy) – so it's my dream to break out and play some darker characters. I guess the brass ring would be The Joker, probably my favorite villain from all the comics I love. If they ever decide to do a film version of the great graphic novel A Death in the Family (where the 'new' Robin, Jason Todd, is murdered by the J-man, I'd love to be the one tackle that darkest of stories as the clown prince of crime.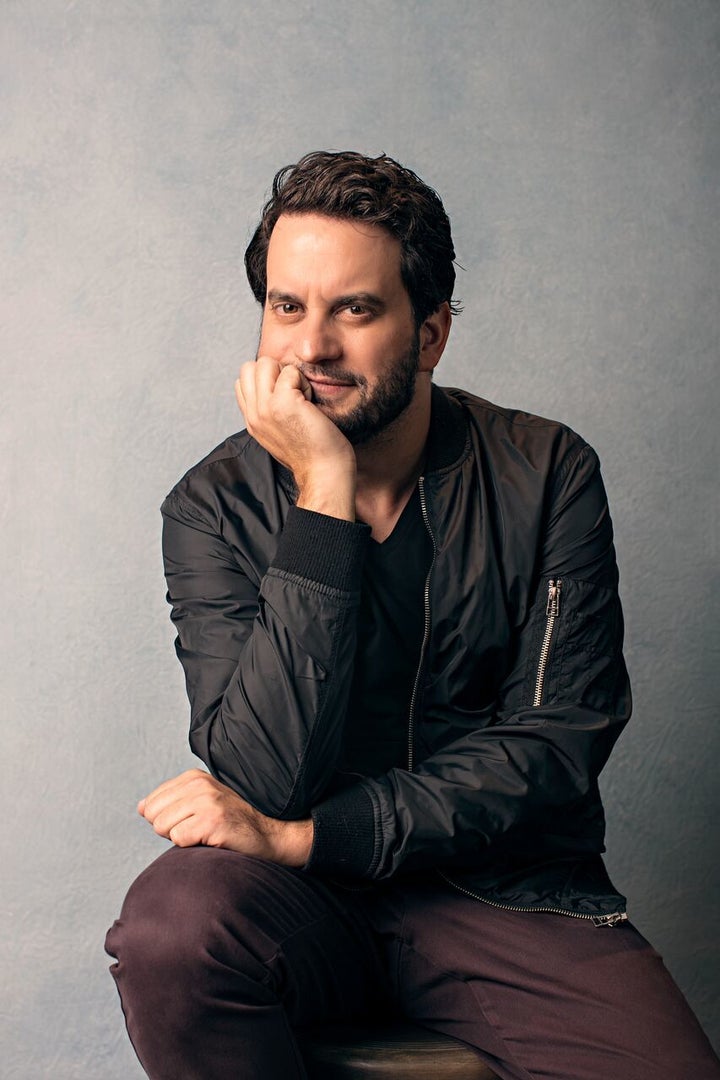 Gene: If you could jump in a time machine and change one thing about your life, what would it be and why?
I try not to look back with too much regret – I feel so blessed and lucky to have the life I have, I wouldn't want to change anything for fear of it not bringing me here to this present moment. Falling down is how we grow, and I'd say the mistakes I've made in my life have only made me stronger, and have given me the wisdom to succeed in the long run. So I accept the bad with the good. That being said, if Doc Brown showed up in a Delorean I'd definitely ride shotgun. The one thing then I might do is go back and slap my younger actor self around a bit and remind him that the journey is worth taking and try and appreciate every single minute of it…although living in the moment is something that truly comes with age I think.
Gene: When you're not filming, what do you do for fun?
I'm an actor but also a full time family man – I have twin 4-year- old daughters, and so much of my time is spent with them – they definitely keep me pretty busy, but we have a beautiful family life When my wife and I can get out, we love exploring new restaurants and bars in the areas – we're big foodies so that's always fun. Being a movie nerd, I find myself hitting the Alamo Drafthouse in Brooklyn quite a bit, they have incredible screenings of classic films – and I love the tie-ins with each night, whether it's a commemorative t-shirt or a surprise talkback – I love any place that embraces the Geek community – I usually feel like I'm home. I am also one of the directors of a company called BBQ Films – we create live immersive cinematic events, where we take an iconic film from fan or geek culture, something usually from the nostalgia of our childhoods from the 80's and 90's, and create unique installations where fans can come and play in the world of the film, and be part of the story. It's basically like walking into the screen of your favorite films. We've done everything from creating a new Ghostbusters HQ in Brooklyn, to a full scale wedding for Beetlejuice (where a real life couple decided to get married on stage), to recreating the Enchantment Under the Seas prom from Back to the Future. It's a way for me to link back to the films that inspired me and be able to play and create in those worlds has been a joy.
Gene: What truly inspires you?
Bravery. Commitment. Passion. My wife and our kids. Those who give their lives for the service of others – I was lucky enough to be invited to the NY Guard's Centennial gala, and to speak representing the Punisher. Our show talks so much about what it's like for men and women to go to war and the toll it can take on their lives…getting to meet these brave souls who risk their lives and sacrifice so much to preserve our way of life – it was inspiring to hear their stories, and to hear how much our show means to them. That's the power of storytelling, and I feel a tremendous responsibility as an artist to add to the conversation. It goes back to those experiences I had in my college theater days, and I feel it's come full circle. I'm inspired by the idea that there are still millions of stories to tell about the human condition, and I want to be a part of as many I can before I shuffle off this mortal coil.

Popular in the Community