An Interview with Rare Finds Travel Owner and Founder, Melanie Tucker
Part Two of Two (Read Part One here!)
One of the qualities that has always made our country dynamic home for entrepreneurs is the sheer number of businesses that exist to meet niche demands and small markets. Rare Finds Travel, out of my adopted hometown of Princeton, New Jersey, is just one of those enterprise gems.
Rare Finds Travel was founded by Melanie Tucker when she realized that there were people out there -- people like herself -- that wanted more than a luxurious escape or a family-friendly vacation; they wanted to find themselves 'off the beaten path.' Since then, Melanie and her crew have traveled the Earth searching for the most once-in-a-lifetime travel experiences that cater to single travelers as much as they do to couples and families.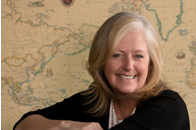 In Part Two of this interview, I asked Melanie to describe her latest travel experience, UNPLUGGING, which takes travelers to remote places with the purpose of disconnecting them from the stress of connected life.
Steve Mariotti: You recently traveled to Monhegan Island, in Maine. What was special about that trip?
Melanie Tucker: Monhegan is an island off midcoast Maine, a one-hour ferry ride to an unabashedly innocent spot that is home to six lobsterman, a herd of goats, and a colony of summer artists, and policed by a single constable. When you're not reading on the wharf with a blackberry-clove scone, you're picking lobster at picnic tables or sampling craft stout at the island's sole brewery. I hiked the 17 miles of trails, circumnavigated via kayak, and watched incredible sunsets. I also participated in a cherished island tradition - building fairy houses of miniature pine cones and moss in the sun-dappled Cathedral Woods.
SM: What made Monhegan Island perfect for your UNPLUGGING experiment?
MT: Monhegan feels almost utopian. We did compete for the Sunday NYT but otherwise felt far removed from news and traffic and danger of any kind (there's not even a poisonous snake on the island!).
That's one of the qualities of an UNPLUGGING spot – safety. You can let your guard down, as you slow down, and reconnect with yourself and your world. Good unplugging places are also typically nature-oriented. As John Muir said about mountains and woods: "Wash your spirit clean."
(It didn't hurt that I went on a blueberry-only diet for the week – pancakes included!)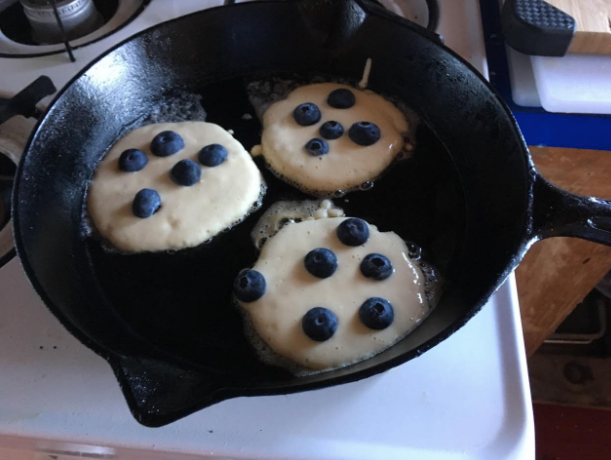 MT: My client Nancy's husband, a real estate broker who works 16-hour days…
My sister, the writer, who wants to rejuice her creative spirit…
An accountant, on April 16th…
Air traffic controllers, surgeons, nuclear power plant operators, marines, and firefighters - professionals who are responsible for protecting the lives of others….
Families who want to trade TV and cell phones for scrabble and scavenger hunts…
Couples who want to escape the stresses and interruptions of daily life, and reconnect…
Anyone who has started to wonder: am I addicted to my technology?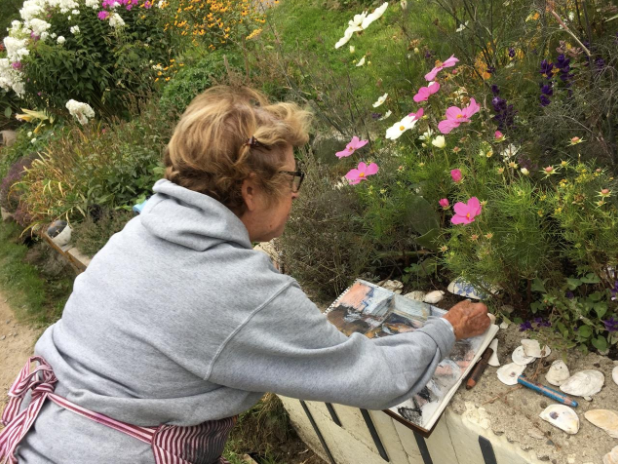 SM: What are some other places you might UNPLUG?
MT: Anywhere in the deep backcountry, like a snowmobile tour through the bison herds of Yellowstone or the backcountry hike-to chalet at Twin Falls in Canada.Anywhere with wildlife, like on an Uncruise boat in Alaska or this horse drive in Yosemite. Anyplace with spiritual space like the Tassairara Zen Mountain Center in the Big Sur Valley.Anyplace that forbids technology like the Rocky Mountaineer Train through Western Canada.
In fact, I have created a special report, "50 Places to Save Your Sanity", and it's a special bonus when you join my new Rare Finds Travel Club.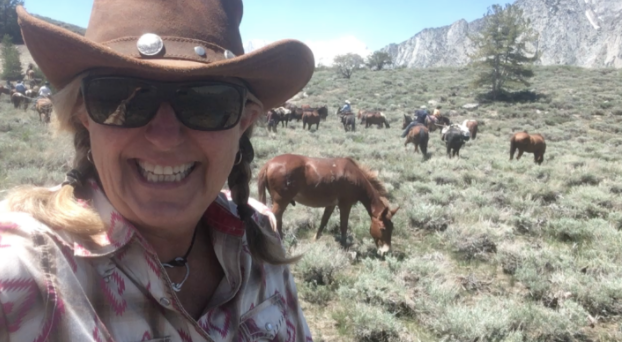 SM: A Travel Club? That's different! How's it work?
MT: What would you say if I told you there was a new resource to make your travel planning seamless AND spectacular?
The Rare Finds Travel Club gives you a year's worth of trip itineraries – a different destination each month, in the US and around the globe. They feature our signature unique lodging like treehouses and lighthouses, and our favorite experiences with locals. But the best part is that they're complete trip downloads – the exact itineraries that I have traveled myself - all vetted, all the kinks worked out - so you just click and book, pack and go play!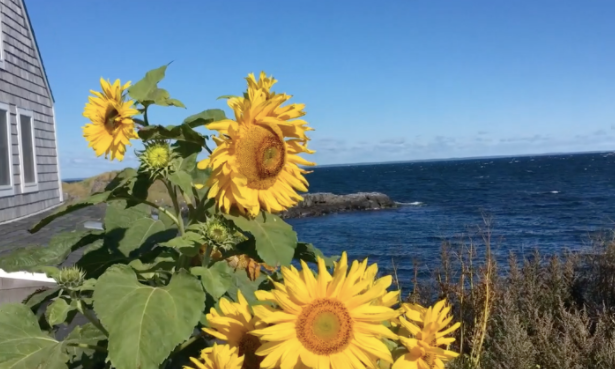 Support HuffPost
The Stakes Have Never Been Higher
Related
Popular in the Community