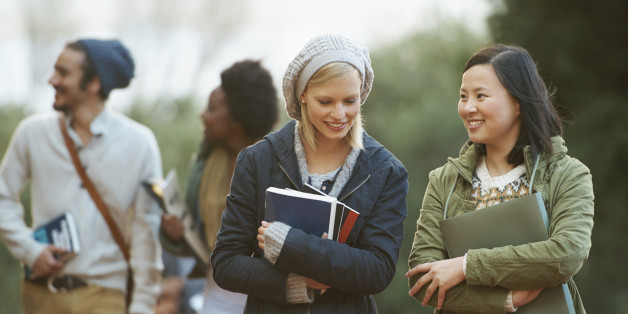 Have a "big idea" for a new business, but not sure where to get started? You may want to consider starting it at your local community college.
That's right, because when it comes to launching a new business, there is probably no better kept secret for entrepreneurship than your local community college.
In fact, the National Association for Community College Entrepreneurship, a consortium of schools committed to entrepreneurship, is holding its annual conference this week in Phoenix to discuss exactly how community colleges can attract more entrepreneurs and improve overall entrepreneurship education outcomes.
Community colleges, unlike traditional four-year institutions, have a long history of collaborating with businesses and workforce development in local communities. As a result, most community colleges already have significant experience working with businesses and can really help accelerate a new business' growth.
The following are the top reasons to consider starting your business at a community college:
1. Free or low-cost workspaces
Many community colleges have launched new business incubators or accelerators, which may provide free or reduced cost workspaces for new and existing entrepreneurs. These spaces offer a great place to co-locate a budding business with other like-minded entrepreneurs and creative business ecosystems.
2. Access to high-tech prototyping equipment
Have an idea for a product? Need to build a prototype? The cost of developing a prototype to test your prototype could be significant -- enter the community college. From welding equipment, 3D printers and machine shop tools to solar panels, wind technology and test kitchens, your local community college may have just the equipment you need to test-market your new business or dream product, at a fraction of the cost and sometimes free of charge.
3. Access to capital
Because community colleges are public learning institutions, foundations, local, state and federal funds are often available to help "kick-start" a business. These monies could be low-interest loans, business plan competitions or even outright grants to get your business idea off the ground.
4. Access to talent
Partnering with a community college allows entrepreneurs the opportunity to gain access to bright, eager students who are looking for job experience. In addition, many schools have business mentors and coaches to help guide your business in the right direction also often free of charge.
5. Partnership and channel development
As mentioned earlier, community college have a long history with
workforce development. As a result, most schools already have existing relationships with businesses that could serve as critical partners and channels to sell your product or service. For example, Eastern WV Community and Technical College in rural Hardy County, West Virginia, has relationships with a number of local businesses, including American Woodmark, Hardy Telecommunications, Kingsford and Dominion Power. Partnerships like these could prove useful to growing your business faster and larger than you may have ever expected.
6. Affordable education
Need a critical skill for your new business that you just don't have? Check to see if a local community college is offering it as part of their curriculum. If not, approach a school about the possibility of offering that course. It's easier than you may think. Community colleges are continually looking for opportunities to expand their course offerings. This is particularly the case if you suggest a class where you would potentially be hiring their students after the class is completed.
7. Access to national resources
Finally, community colleges have at their disposal an incredible wealth and array of resources. Many schools have joined an organization called the National Association of Community College Entrepreneurship (NACCE). Through this organization, schools gain access to world-class foundations that support entrepreneurship and offer grants like the Claude Worthington Benedum, Coleman and Kauffman Foundations. Couple that with access to potential resources from government agencies like the USDA, Departments of Commerce and Labor. The opportunities for entrepreneurs are significant.
So, whether you are starting a new business or expanding an existing business, consider collaborating with your local community college. By providing access to commercial space, prototyping equipment, financial capital and more, entrepreneurs can "off-load" many of the start up risks to community colleges to help get their fledgling business off the ground. Community colleges may just be the launching pad to get that "big idea" out of your head and into production.
REAL LIFE. REAL NEWS. REAL VOICES.
Help us tell more of the stories that matter from voices that too often remain unheard.