We all know the importance of saving, and while it's ideal to save six months of income for a rainy day, I know first-hand how intimidating that can be for most of us. So, instead of looking at lofty savings or financial goals, I challenge you to take micro steps to reach your personal finance and debt reduction goals.
During America Saves Week, here's what I suggest:
Start with a plan.
Research shows that saving with a specific goal and plan in mind will make you more successful. Draft a savings and spending plan that takes into account fixed expenses, like your mortgage, rent or car payment, and variable expenses, think groceries, gas and entertainment. Be sure to account for your debt and savings goals.
Once you have everything written down, evaluate your needs by determining what, if anything, you need to cut back on or reallocate for additional savings or debt reduction. While it may take several months to train yourself to stick to this plan, in the long run you will be better equipped to make informed financial decisions.
Think free.
Did you know that you don't have to pay for everything?
It's a little-known secret that there are free -- or nearly free -- options for everything from classes and tutorials to tax preparation. You just have to look!
• Classes and Tutorials: Online education has helped millions of people learn the essential skills they need to reach their professional and personal goals. Whether you're looking to advance your skills in technology, business, or personal finance or if you're looking to receive a certificate of achievement in a particular subject matter, explore free online learning courses offered on websites like GCLLearnFree.org, Courseara.org, edX and Udacity.com.
• MyFreeTaxes: If there's one thing that's sure in life, it's taxes! Explore free options for tax preparation services like MyFreeTaxes.com, an online initiative that provides free tax filing and complimentary helpline assistance to taxpayers with household incomes of $60,000 or less. If you're not comfortable filing your taxes online, the website will even tell you where to find local volunteer income tax assistance (VITA) sites in your community for free help from IRS-certified volunteers. Half of American families are eligible for free tax services, so find out if you're one of them.
Reconsider bad habits.
Now that you've taken into account your spending habits, are you noticing a few vices on your list that you've vowed to resolve?
Perhaps it's the morning run to the coffee house, or your incredible sweet tooth. Remember, your coffee run can cost you more than $90 a month, and those sweets you pick up in the checkout line could rack up an additional $24 on your monthly grocery bill.
If you notice bad habits putting a damper on your personal finance goals, consider this your opportunity to truly kick the habit.
Take the 1 percent challenge.
Once you've drafted your plan, consider taking your savings to the next level with the one percent challenge. Increase the amount of money you are saving by just one percent. For example, if you are currently saving one percent each month, try two percent next month, three percent the following month and so on.
Consider America Saves Week an opportunity to reevaluate your personal spending, strategize new ways to reduce your overall debt and challenge your perceptions of money and finances one step at a time. Visit americasaves.org/for-savers/pledge to take the pledge to set and reach your savings and debt reduction goals this year.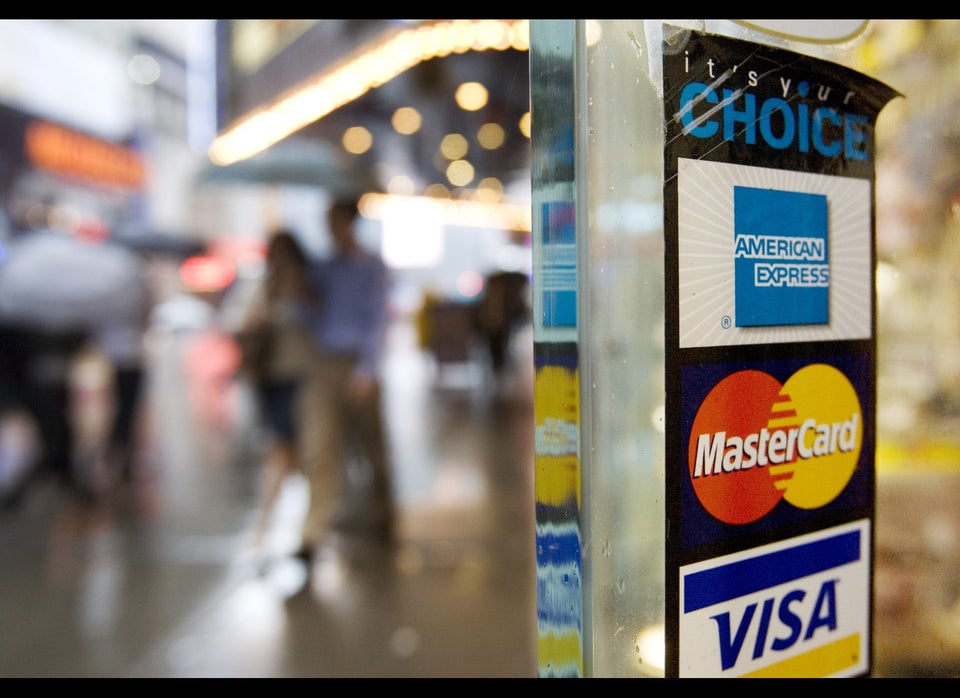 Top 8 Financial Worries Of Americans