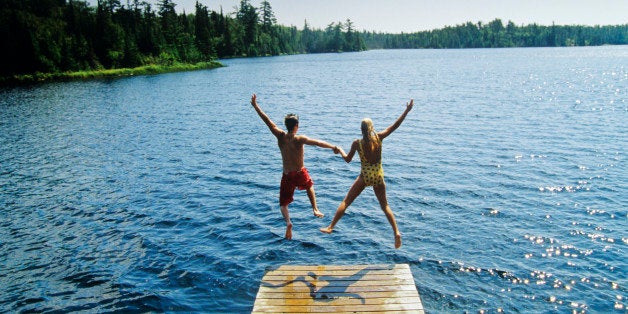 It's April. Have you made your summer plans yet? As every parent knows, school vacation for kids is often not a vacation for their parents. Without the routine and structure of the school day, we have to plan for every minute of every day if the kids are to be safe and constructively occupied. If it's to go well, summer planning requires maximum cooperation between divorced parents. The camp catalogues are showing up in the mail. It's time to start planning.
Communication is the key to successful vacation planning:
Communicate with your ex: Talk about when you each have time off. Talk about what you each expect from the other regarding childcare needs. Talk about how to balance the needs for coverage and supervision with needs for relaxed time with each parent. Talk about whether the two of you agree about whether the kids are ready for overnight camp or a long stay with relatives as part of the summer schedule. Talk about who is paying for what and how much. If you take the time to hash this all out now, you'll avoid unpleasant surprises and conflict in June.
Communicate with the kids: Kids needs and desires for their summer change as they grow. Little ones may not be able to tolerate a long stay with a non-custodial parent. Teens may not want to leave their friends to spend a week with their mom or dad. What was fun for an eight-year-old may be not at all what a teen has in mind. You probably can't do everything they want you to do. But kids are more likely to cooperate if their concerns are heard and factored into planning.
But -- Don't use the kids as intermediaries while you are making plans. Too much can get lost in translation. Talk directly to the other adults involved.
Communicate with grandparents and relatives: Often summertime is when relatives want and expect a visit. How does that factor in with vacation planning?
Communicate with camps: If you are newly divorced and sending your kids to camp, do talk to the camp director ahead of time. Your kids may have a harder time being away from you than you think. If the camp knows the kids are still adjusting, they can provide more support.
Communicate with your new boyfriend or girlfriend: Unless you've been together with a new love for over a year and the kids have already met and enjoy her or him, think hard before inviting them along. Especially if you are the non-custodial parent, the week or two you have with your kids on vacation is a time for bonding with them and having fun together. It's not a time for an adult romantic vacation. Save that for another time.
Your summer will be less stressful if you take the time to work out the details of the summer months well ahead of time. By collaborating effectively with your ex, both of you and your children can have a positive summertime experience.
Related