By Fred Schonenberg, Founder of VentureFuel
Much has been made of the lack of female founders in the tech space. With that comes the need to encourage the next generation of innovators to aspire to start their own companies.
While my mother was raising me, she launched her company, giving me a role model and mentor that certainly inspired my own path to start VentureFuel.
In celebration of Women's History Month, I wanted to shine the light on the elite women founders in the ad tech ecosystem that have shattered glass ceilings, reimagined whole industries, and created entirely new verticals. Here are 5 extraordinary female founders that history will write about next and their advice on starting a business.
Stephanie Horbaczewski, Founder & President, StyleHaul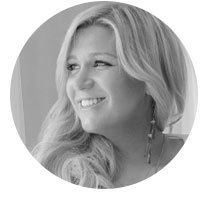 Stephanie founded StyleHaul in 2011 - a network where brands, creators, and the stylish unite - and quickly grew it into the leading global style community with over 500 million subscribers and 6,500 content creators in 86 countries. In 2014, StyleHaul was acquired by RTL Group for an overall valuation north of $200M. Working with marquee brands like L'Oreal and Maybelline, StyleHaul is redefining branded content via multi-platform marketing programs for millennial women.
Stephanie advises tomorrow's founders:
Be okay with breaking things. "Break it, fix it - just execute. Honestly when starting a company, the thing that matters most is execution. So make sure you get things done. You will break something along the way - doesn't matter. Get up, put it back together or do it over, and keep going. Investors care about numbers - they need to go up and to the right."
Find a hitting partner. "I can't emphasize how important this is. Federer isn't Federer without someone to practice with. You need to find someone as good as you are to challenge the backhand you both know needs work. This is someone you bounce everything you are challenged by against, so you make sure you feel confident."
Tania Yuki, Founder & CEO,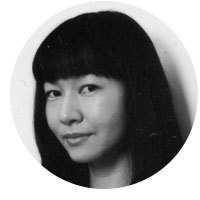 In 2012, Tania started Shareablee, a marketing analytics SaaS company that measures how consumers interact with brands across the broadest set of channels from Facebook to YouTube to Twitter and more. Informed by billions of data points from interactions between 1BN+ consumers and brands, the company provides actionable insights such as competitive benchmarking and improving ROI of marketing investments. Today, Shareablee serves over 200 brand marketers and publishers from ESPN to Johnson & Johnson and is comScore's social analytics partner servicing customers in over 15 countries.
Tania's tips:
Trust your instincts ­- You be you. "Gather feedback and input, then throw it away - keep only what resonates directly with you. Other people's experiences are just that, and it's impossible for someone to truly know what the right thing for you to do is, without being you."
Starting up is an action sport. "Get your idea and tech out there, fast as you can, limping, bandages and all; don't worry if it's 'right' yet. Chances are, it won't be - and that's ok. Make use of the myriad tools out there to make your idea as concrete as possible, and then put it out into the world so people can react to it. As with anything worth doing, your company will only grow to be what it can be once it's given the opportunity to have contact with the outside world. Think and contemplate about 50% less than you're inclined to want to do. Starting up is an action sport, not a meditation exercise."
Julie Roche, Co-Founder,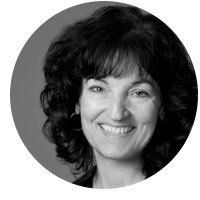 In 2013, Julie began work to create Burbio.com, a calendar platform that streams school, community, and non-profit schedules all in one place. The platform allows residents to track important hyper-local information and sync to their digital calendar and, after testing it in the NY-area in 2015, Burbio has rapidly expanded to over 51 towns in the past 6 months.
Julie recommends:    
Make yourself an expert. "Don't be afraid to reinvent yourself and face the unfamiliar. When we conceived Burbio, I was a mom with four kids who knew little about building web apps -- so I took hundreds of hours of coursework in coding and design at General Assembly nights and weekends to launch the company."
Stress before success. "Be prepared to be overwhelmed by the stress of the early days of a tech start up. I was expecting the long hours, but I wasn't prepared for how desperate it sometimes felt. Burbio is now scaling - and there is much more sense of accomplishment as we build the company, but that early sense of urgency forms a foundation that never goes away."
Mackenzie Barth & Sarah Adler, Co-Founders,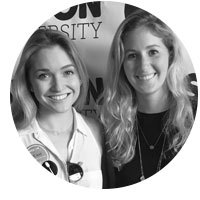 Spoon University launched at Northwestern University in the fall of 2012, while Sarah and Mackenzie were still undergraduates. The duo has built Spoon into the everyday resource for millions of millennials globally, empowering a network of over 5,000 contributors at 130+ college campus to write, photograph, create videos, and host events about food. After graduating from TechStars in 2015, the two founders raised a $2M seed round to continue the explosive growth of the company.
Sarah's advice:
Quantify your success. "My advice for female founders is the same as my advice for anyone trying to start a company: It's easiest to track your success (and know when things are going right) if you quantify what success means up front. Mackenzie and I spent a lot of time working hard in a general way before we learned to set one quantifiable goal and track every method we used to hit it. That simplified a lot of what had previously been guess work. But it's important not to let methods like that stifle your creativity."
Mackenzie's advice:
In good company. "Surround yourself with smart people. There's so much you don't know when starting a company and having a strong support system of other motivated, talented people is the best way to learn, if not from your own mistakes. It's also always reassuring when you learn that these same smart people have similar obstacles you do."
The tech and advertising worlds are evolving so quickly that the best ideas and the smartest minds are what prevail, rather than stereotypes and misconceptions of yesteryear. The time is ripe for the next generation of female founders to ascend and take their seat at the top of the mountain alongside the amazing women included here. The trail has been blazed, and it will be thrilling to see which up-and-comers will make history next.
Fred Schonenberg is the Founder of VentureFuel, Inc., which provides national advertising sales representation for new technology and emerging media companies by presenting them to Fortune 500 advertisers and their agencies.
Calling all HuffPost superfans!
Sign up for membership to become a founding member and help shape HuffPost's next chapter