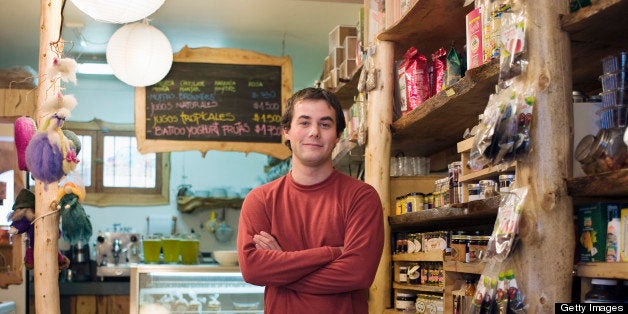 How a government led incubator is attracting and building the next high tech community of start-ups in South America.
Call it the Chilecon Valley or call it crazy. In 2010, the Chilean government launched Start-Up Chile's revolutionary pilot program in the hopes of positioning Chile as the innovation and entrepreneurship hub of Latin America.
To tackle this enormous task, the Chilean government created an incubator that offers entrepreneurs $40,000, office space and local support in exchange for moving to Chile for six months to build their company. This is one of the few programs in the world that offers bootstrapping entrepreneurs financial support without taking equity.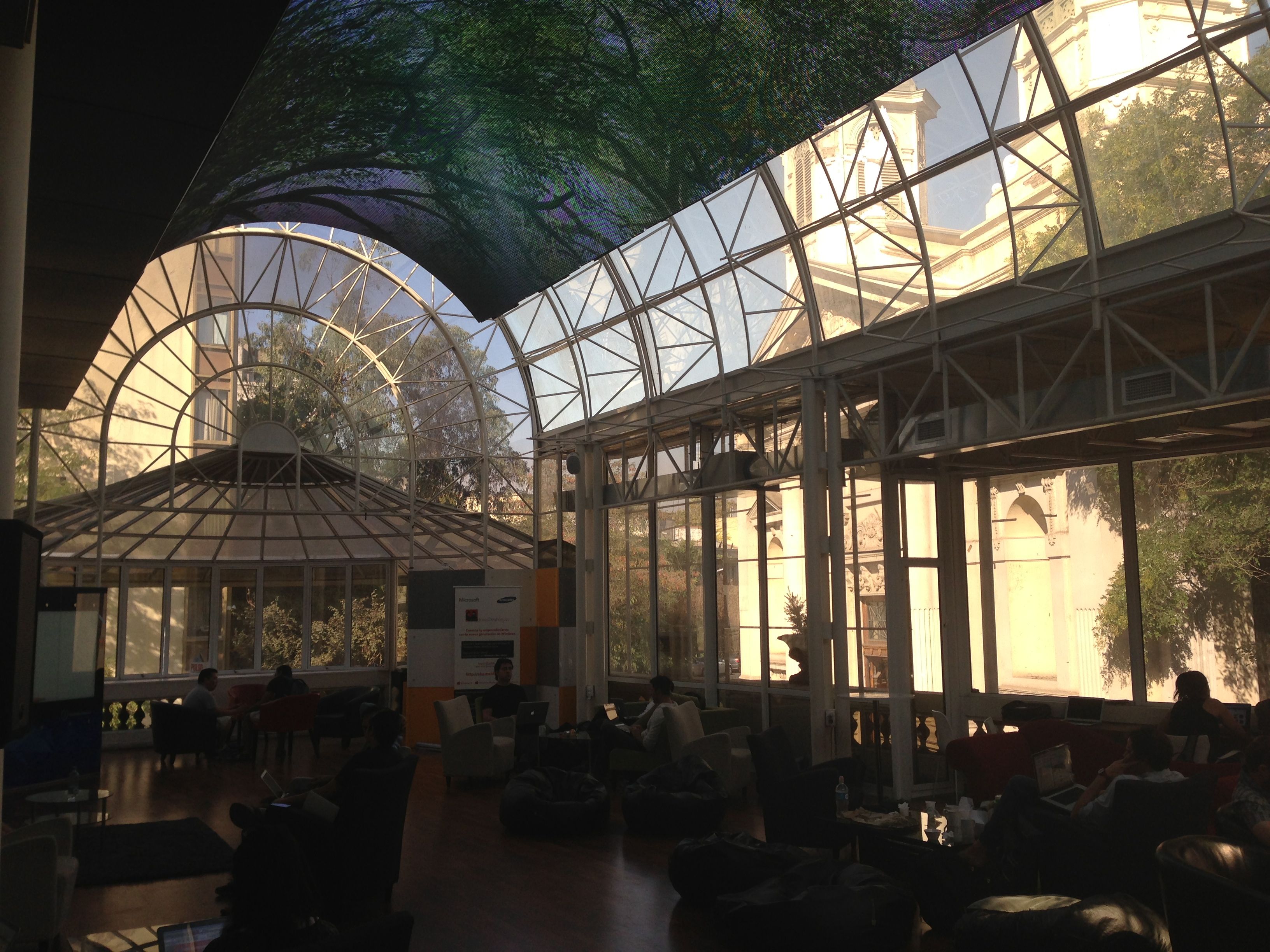 At its inception, this unique government program had been lauded internationally in publications such as Forbes, The Economist, INC. magazine, and EXAME, but how is it doing today? And, most importantly, is it working?
Three years and 584 entrepreneurs later, the program seems to have reached its adolescence -- and not without its fair share of growing pains. After all, the program is a start-up itself. "We are a start-up for start-ups," as executive director, Horacio Melo explained. "We have to pivot and grow just like the start-ups in our program because we are a start-up too."
As Start-Up Chile begins it's seventh class this summer, the program has to overcome a number of challenges to reach their next round of goals. It has already hit some major milestones. In the last application round, ending April 9, the program received 1,577 applications from 68 different countries -- an 80 percent increase from the amount of applications from the first generation.
However, the growing number of applicants is not nearly as important for the program as the increasing number of Chileans applying to Start-Up Chile. From the outset, the programs goal has been to create a strong system and culture for local entrepreneurs. "The Chilean mentality towards entrepreneurship was not as open as other countries. We hoped that bringing entrepreneurs from abroad could help shift the mentality here to see entrepreneurship as a positive thing," said Melo.
This initiative seems to be working. The first program had only 10 percent Chilean applicants, while the most current round was 37 percent Chilean. The program is encouraging cultural changes by introducing the concept of social capital into the incubator experience. Instead of taking equity from the founders in exchange for capital and mentorship -- like most incubators, the government is asking for social capital from their participants.
The program has a unique approach to social capital. Entrepreneurs, in addition to developing their startup, will also create and foster networks within the local entrepreneurship ecosystem to share their skills and contacts. During the program's six months, participants have to earn 4,000 social capital points. Points are earned by hosting workshops, mentoring local Chileans, organizing meet ups or teaching a class.
Organizers hope that this kind of social impact will be the impetus needed to start an active start-up community in Chile. "By having entrepreneurs share their skills and networks with the local community, we can make the start-ups themselves the ambassadors in the community and they form new circles where entrepreneurship is valued," explained Melo.
One aspect of the program that has been questioned is why Chile does not make the entrepreneurs stay past the six-month program. Melo said, "The success of the social impact aspect of the program makes it so entrepreneurs can leave Chile if they want after the program. This is because they have already shared and left behind their networks, skills and contacts."
According to Start-Up Chile, about 40 percent of the startups remain in Chile for their entire year visa, which they receive at the start of the six month program. About 20 percent stay on after that. David Lloyd, founder and managing director of the Intern Group started his company in the United Kingdom and then applied to Start-Up Chile in 2010.
The Intern Group decided to stay in Chile after the program and now have 12 employees in their Santiago offices. "It was an easy decision to stay. We have very low operating costs here, but still great infrastructure and a supportive local community," said Lloyd. He also points out the lack of saturation in the market. "In London or New York City it is impossible to get meetings with important people. The access here is astounding. If you are proactive you can make a huge amount of progress with your company," explained Lloyd.
Lloyd believes that being proactive is key to succeeding in both Chile and Start-Up Chile's program. "They don't hold your hand. You have to do be active. Academic pedigrees mean nothing, it's all about gumption," said Lloyd. Not only has Chile been instrumental for the Intern Group's growth, but he hopes his company is also beneficial for Chile. "They gave us $40,000 to start. In the last few years, we have easily put that money back into the economy by a factor of 15 -- not to mention social capital. I hope that continues to grow as we hire more Chileans and do work in the country," said Lloyd.
However, a major challenge the program faces is increasing the amount of venture capital. If the country wants more entrepreneurs, they are going to have to get more capital to fund them. To date, the companies coming out of Start-Up Chile have raised over $20,794,000 in capital -- which compared to its Silicon Valley counterparts is not very competitive. "We know we need more capital. We have had some investors from abroad, but not enough from local Chilean investors," lamented Melo.
To solve this problem, Start-Up Chile has begun offering demo days for Chilean investors and then flying to the Silicon Valley to drum up support. In this way they hope to give Chilean investors a first look at the action.
Nico Shea, Start-Up Chile´s founder, serial entrepreneur and former advisor for the minister of Economy in Chile says the the Chilean start-up environment is ripe for picking. "Chile is like California 20 years ago. I think it's a great time to come to Chile, there is a lot of opportunity here," said Shea.
Start-Up Chile is doing everything it can to maximize the current opportunities -- and this means pivoting and iterating like the start-ups in their program. "We have figured out things that have and have not worked. We started demo days based on feedback from participants, we have cut inefficient programs and grown new initiatives to help support where needed," said Melo.
The program needs to pivot and optimize as much as possible since the fate of the program and it's funds might be put into question following Chile's 2013 presidential election. Lloyd worries that Chile's next president might not choose to make business a priority. "Michelle Bachelet is favored to be the next Chilean president and I'm not sure she will want to help start-ups as much as current President Sebastián Piñera," said Lloyd.
But maybe ending the program is not such a bad thing. Melo explained that the ultimate exit for Start-Up Chile would be creating an environment where they are not needed; "In an ideal world Start-Up Chile would disappear. Hopefully the program is working and building an ecosystem that is self-sustaining."
And the Chilean environment for start-ups is well on its way to adulthood. Melo said, "Our start-up scene is getting stronger. People from all over the world want to join the entrepreneurial revolution that is taking place in Chile. We hope to keep improving the Chilean entrepreneurial ecosystem, together."
Related
Popular in the Community