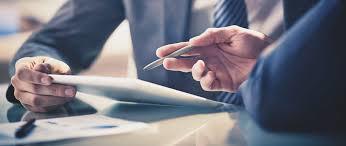 There are few endeavors as rewarding or interesting – not to mention challenging – as starting your own company. As famous entrepreneur and father of the video game industry Nolan Bushnell once stated, "A lot of people have ideas, but there are few who decide to do something about them now. Not tomorrow. Not next week. But today. The true entrepreneur is a doer, not a dreamer."
Following Justworks' recent launch in D.C. and the announcement of our new partnerships with LawTrades and inDinero, I joined Raad Ahmed, CEO of LawTrades, and Steve Kornreich, Regional Sales Manager, East Coast & NYC of inDinero, on a panel in D.C. focused on those challenges and solutions that all entrepreneurs face.
It got me thinking about some of those common stumbling blocks and how easy it is to trip over them, and I wanted to share some of the lessons learned that we discussed during the panel as well as some from my own experience at Justworks and my previous company, Adtuitive.
Starting a business isn't for everyone, but if it's for you, I hope some of these tips can make that journey just a little easier.
Know yourself. Studies show that self-awareness is the strongest predictor of a CEO's success. As a founder, your organization will be shaped around your own strengths and weaknesses—so you might as well know what they are beforehand. I have spent the past four years trying to better understand myself through a mix of coaching, peer groups and other structured activities. In retrospect, this personal growth has been a vital part of the company's success. It has enabled me to hire phenomenal leaders that complement my strengths. Perhaps most importantly, it's allowed me to have fun leading the company.
Know your customer. The easiest way to get a company off the ground is to build something for yourself—to be your own customer. Whether you're scratching your own itch or finding someone else's, you need to spend as much time as possible with prospective customers. You need to get in their head—see what they see—and understand their needs, desires and motivations. You cannot hire someone to do this for you; you need to do it yourself, because you need to know both what they're saying and how they're saying it. The more you can do to align yourself and your company with what the market demands, the more velocity you can create for your business.
Talk to everyone you know. Especially in the early days, you should spend most of your time meeting people from your network. Work your way through your entire LinkedIn contact list. You will be surprised by how many people are able to help by providing some insight, perspective, or even an introduction. This will also give you practice opportunities to refine how you talk about your new company. During the first month that I was working on Justworks, I met with 4-6 people every day. It was exhausting but I was surprised by how many people were willing to help, even if that just meant listening.
Trust your intuition. You won't be right all the time, but you'll be right most of the time and you'll make decisions that are cohesive in their totality. If your gut says "A" and your analysis or team says "B," take the time to find and reconcile the discrepancy. There is a lot of focus on data-driven decision-making but this does not allow you, as a leader, to abdicate responsibility for using judgment. You have more context and perspective than anyone else inside or outside of your organization. Use it.
Finally, amidst any workplace chaos, it's important to be able to take a step back and remind yourself why you started your business in the first place. Generally, a person doesn't seek out becoming a CEO unless he or she has some sense of passion for the work being done.
I started Justworks to solve a problem I had experienced myself, and envisioned a solution that could benefit other entrepreneurs. Helping entrepreneurs run their business is what motivates me to keep driving Justworks forward.
At the end of the day, if you are working with the right team to build something from the ground up, constantly test your limits, and bring value to a space that needs it, then you have already succeeded.
Calling all HuffPost superfans!
Sign up for membership to become a founding member and help shape HuffPost's next chapter
This post was published on the now-closed HuffPost Contributor platform. Contributors control their own work and posted freely to our site. If you need to flag this entry as abusive,
send us an email
.