Headshots have taken the photography world by storm and for good reason: nearly every working person needs to have one. Consider that there are 28 million small businesses at any given time, not to mention large businesses that need headshots for every employee, and all of the job-seekers who need headshots for their online profiles. Add to this singles and everyone else who has a social media profile in which they want to look your best and you realize the huge potential for incorporating headshots into an existing photography business or even starting a photography business focusing on headshots exclusively.
Gary Hughes, who teaches a class on starting a headshot business for CreativeLive, shares his top five tips for creating a headshot business.
1. Time is Key, but not like you might think: In other types of photography like weddings and portraits, time is often the main commodity. You can make the big bucks by spending more time with your clients and giving them an experience worth paying more for. Headshots can be the complete opposite. With executives, the less time you take to do a great job, the better. Professional people, especially successful ones, prize efficiency above most other things. Learn to work quickly, amiably and professionally. It is not uncommon for an executive headshot session to be less than 10 minutes.
2. Get Portable: One of the biggest selling points of a headshot business is having a studio where the client can come for the session. An even bigger selling point is being able to come to the client's office and create studio-quality portraits on site for them. If you shoot a lot of professional headshots, you will work on location frequently. Put together a light, portable kit that's ready to go. Tearing down your studio lights and backgrounds every time you get the call will get very tedious. Most jobs can be easily handled with speedlights, reflectors and small modifiers.
3. Have Your Paperwork Together: For a business, hiring a photographer is an item that gets checked off of a list. Not a lot of emotion goes in to these types of purchasing decisions so the easier you make it to hire you, the more you will get hired. Have all the necessary paperwork ready to go in an easy to locate place on your computer. When an inquiry comes in, attach your w-9 to the response. As well as saving the client a step, it shows that you have done the job before and are organized and ready to do it again. It's also good to keep a copy of your license and liability insurance handy, you will get asked for those from time to time.
4. Double Dipping: If you are a portrait and wedding photographer, building a good headshot business can be a huge moneymaker. Not just because headshots can add a great income stream to your business, but also because it gives you access to a ton of professional people with disposable income. Imagine having a great headshot session with a law firm where they are impressed by your professionalism, skill and personality. Then imagine that you hand each of the attorneys in that firm a promotional card advertising your upcoming family portrait special. Professional headshot clients make great family portrait and wedding clients. Similarly, let your family and wedding clients know that you also offer headshots.
5. Bidding on a Budget: When a company asks you to send a quote for a job, remember that it is nothing like a wedding or portrait client. The person you are dealing with is usually spending someone else's money. The emotional connection isn't there - it's all business. Most clients will have a budget already in mind but they usually won't tell you up front. Submit your estimate and, along with it, make sure to mention that if they have a budget, you would be happy to try and work within it. When they come back with a number, your next bid (if you want the job) should be inside that budget. Be careful not to bid too low, they want to come in under budget, but not too much under budget. In the corporate world if you don't use your budget, it gets taken away and given to some other department when the next year comes around. The sweet spot is around 90% of the budget give or take.
Moreover, many headshot photographers agree that getting a natural expression from your subject is essential. Although this may come easily to some photographers, others may need some ideas to draw out their subjects' personalities. Milena Perdriel, a certified Moment Design instructor shares her approach using invites, or scripted questions and prompts. Her approach involves using Expression Invites: Solo created by Jesh DeRox, and improvising some of her own, as explained below: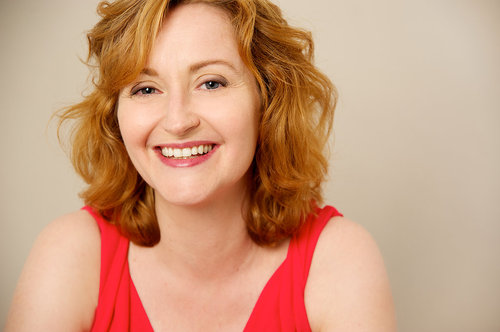 Photo: Milena Perdrie
,
1) Explain to your clients that you want to show their personality and send them a short questionnaire with questions like who will see the headshot, what do you want the headshot to convey, do you agree with the image your clients have of you, etc.
2) When the session starts, make small talk to observe how your client moves and acts to help relax them and allow you to assess how to best pose them to show their personality.
3) When you first pose your client, tell him you are making test shots. This will often result in relaxed, natural expressions because there is not any pressure.
4) Use non-verbal language to show your clients how you would like them to pose by demonstrating how they should stand. Explaining why you are posing them a certain way can help give them confidence.
5) Using Moment Design techniques, use invitations that will result in natural expressions. To start, ask your client to look into the camera and say "hello." This usually results in a nice, natural smile. Another idea is to ask your client to describe their biggest professional accomplishment. This usually results in a proud expression.
6) Look for cues about what your clients want to share and ask them about memories or experiences. Improvise as you go along.
With some business tips and secrets to getting natural expressions, a successful headshot business can be in your future.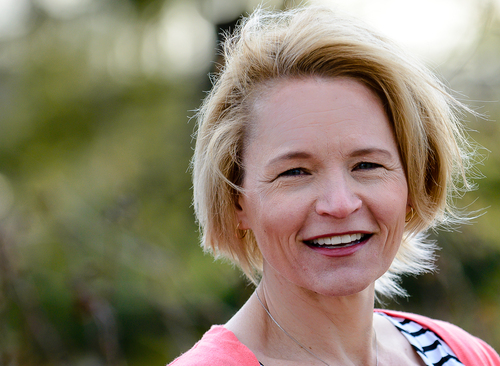 Photo by: Jamie Davis Smith; Photo of Karley Sessoms of Next Gen MiniPreneurs
Calling all HuffPost superfans!
Sign up for membership to become a founding member and help shape HuffPost's next chapter