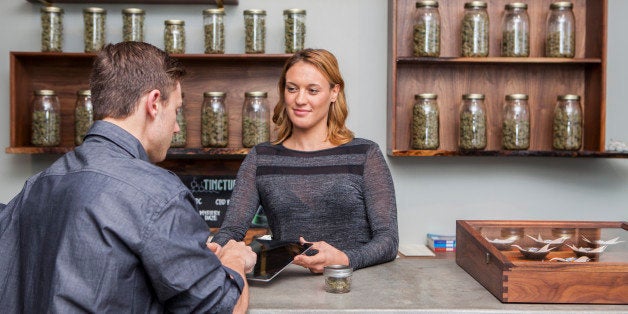 You'll be facing varying challenges the moment you have your own business but nothing will compare to the challenge that raising funds to actually start one presents. Any small business owner you get to speak with can assure you of that. However, that doesn't mean you should kick your entrepreneurial dream aside. Remember, you don't need a fortune to start a business. Here are five ways you can start your own without having to knock on any bank's doors.
Websites like Indiegogo and Kickstarter is where aspiring entrepreneurs go in the hopes of financing their small business aspirations as these crowdfunding platforms can help you find small investments from varying investors. Other sites will allow you to raise funds in exchanges of your products. Most of them will charge a payment processing fee for the funds that you'll raise. Just be sure to read and understand the fine print before you say "Yes".
2. Contests and Competitions
If you go online and search for "business plan competitions" or "business plan contests", you'll be surprised to know that there are several you can enter into to win a sum of money that can help you fund the cost required to start your small business. The chances of winning may not be that huge but the other advantage of joining such competition is the possibility to build connections with business experts who may be able to lend you a hand through the first phases of your business' growth.
Before you say, "No", hear me out first. Borrowing from your loved-ones has more advantages than disadvantages. First, you'll only have to pay minimal to no interests. Second, you don't have to go through the hassle of signing contracts (which you'll be forced to deal with if you take a loan from banks). Lastly, you can easily negotiate payment arrangements. Just keep in mind to establish frequent and open communication with your family and friend lenders to avoid destroying their trust and damaging the relationship in the long run.
Sometimes, you hold on to some assets that don't even benefit you in one way or another. So look within your home and see what possible possessions you can sell in an effort to fund your small business. You may own clothes you never got the chance to wear, appliances or devices that you hardly use, or tickets to a concert you don't feel like attending anymore. You can also sell unused jewelry or gold if you own some for a price that can help you raise the funds you need. Micheal Cuculca from Brisbane Gold Buyers had the following to say regarding the current market situation: "As the value of gold varies from day to day, you can rely on experts to have a wealth of knowledge in this industry to draw from. Combined with the right tools, you'll be given the best value possible for your unwanted gold".
If you have a side business, it's another smart way to obtain the funds you need to start another small business. It may just take time depending on how much and how frequent you receive an income but it's an alternative worth considering, too.
Popular in the Community