Reading the news can be such a depressing state of affairs. So I appreciate any opportunity to add a positive spin, especially when entrepreneurship is involved.
I was privileged to meet Scott Austin Key through a panel at Rice University spearheaded by our Global Good Fund Intern, Maggie Edmunds. Scott is Co-Founder of Emergency Floor, an innovative, low-cost flooring solution for refugee families in conflict and disaster stricken regions around the world.
I remain inspired by Scott's determination to leverage his graduate education in architecture and design to address society's pressing problems. Since graduating as with a masters degree at Rice University's School of Architecture, Scott and his partner, Sam Brisendine, started Good Works Studio and are now working to transition Emergency Floor from its current prototype stage to piloting its floors in refugee camps around the globe.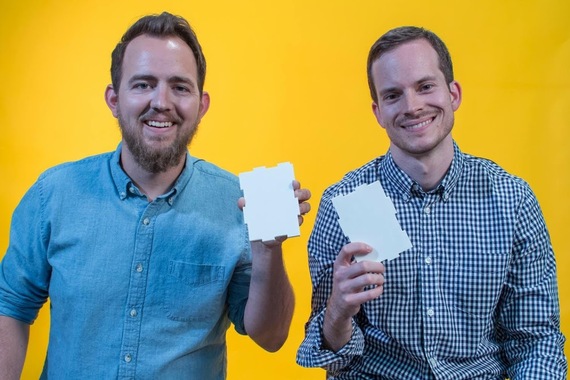 In our interview, Scott discusses how he effectively connects with large corporations for partnership opportunities as a small startup and shares his wisdom about growing and learning from failure. I hope you gain inspiration through his story:
Tell me about Emergency Floor and how you got started.
Sam and I met at Rice University's School of Architecture. We started Emergency Floor as a student project. We built a prototype shelter concept where the box that contained all of the goods transformed into a floor. Over time, it became evident that our efforts would be best spent focusing exclusively on that single aspect of a shelter. Our desire to focus on flooring stemmed from the huge need for flooring in disaster relief situations. The solutions that currently exist are expensive and hard to acquire in many refugee locations.
Once we had positive momentum going with our prototype, we decided to take this student project bigger. With that, Good Works Studio (and our first product, Emergency Floor) was born.
How did you build both a professional and personal support system to transition from your full-time job into social entrepreneurship?

Both Sam and I are currently working full time jobs while launching Emergency Floor. We both have families as well (Sam and I both have little girls), so it's a constant battle to balance everything... but we do it.
Our plan is to keep balancing our full time jobs with starting up Emergency Floor until we are at a financial position and have enough momentum to take our start-up full time.
Luckily, we received immense support through our university, professional, and personal networks. Since the beginning of this journey, we have been very supported by our loved ones. Many of the expenses that we incur (i.e. testing and due diligence) through Emergency Floor come out of our own pockets - and we are fortunate to have families that are okay with this reality.
Another reality is that we had to find jobs (we both work at design firms) with sympathetic employers who allow us to take time off to pursue building Emergency Floor.
How do you approach partnerships with big corporations as an entrepreneur?

I have always been an extrovert and people pleaser - same with Sam. We try to connect on a personal level as quickly as possible with whoever in the company we are looking to work with.
We also have something of value. We are well educated in this field and understand the need of Emergency Floor in refugee regions across the globe. Knowing this problem very well - and having a solution - helps secure that trust in potential partners. People have been very considerate and take us seriously when we approach them.
What are your failed projects? What were the lessons learned and how did you grow from them?

We do not consider any projects "failed" projects. We instead look at these moments as learning opportunities, as we gain more information that will allow us to move forward and make progress.
In our first iterations of the Emergency Floor project, we tried to do a lot. We built a 'swiss army knife' shipping pallet in an attempt to get multiple uses out of one product. We quickly discovered that all of these add ons would cost a ton! We gathered more information to better understand the need and demand for flooring solutions in refugee communities. By gathering feedback and speaking with experts in the field, we continually simplified our product. This iterative process helped lower our costs and ultimately make it better.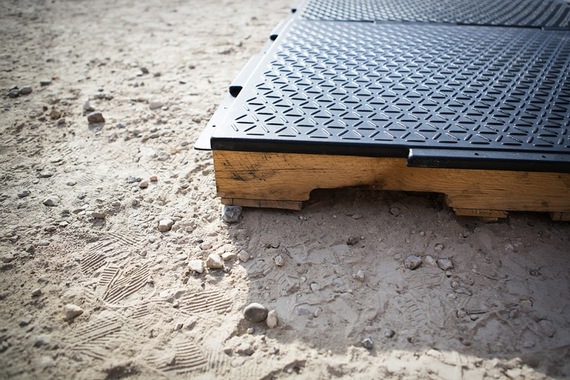 Through this feedback loop, we built on the good and left the bad. As we continue to iterate our product, we get a clearer picture of the problems and barriers, which helps us continually develop solutions that make sense.
The primary barrier for flooring has always been cost. As such, we have had to work backwards and take lessons from what we have done in order to improve, which largely means reducing costs while keeping the integrity of our product.
It is my opinion that true failure is not recognizing the good you have already done, and stopping before deciding to iterate.
The Global Good Fund supports the leadership development of young social entrepreneurs. What is your advice for emerging entrepreneurs?
Social entrepreneurs specifically have a different world lens than most people. They are not driven exclusively by profit, but rather by a need to serve others who are less fortunate. In this space, there are so many seemingly good ideas to usher positive change into the world. Unfortunately, there isn't enough execution on these initiatives. My advice is to be persistent and to pursue these initiatives - and don't give up.
It's also important to dig deep into what you're interested in and then pair that with a problem you are aiming to solve. At Rice University, Sam and I combined our interest in helping the less fortunate (i.e. refugees) with our construction and architecture backgrounds and when the opportunity arrived we aggressively pursued it.
Bottom line, there are opportunities everywhere if you keep your eyes open.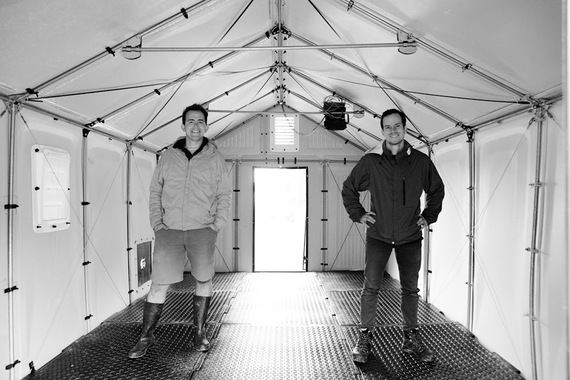 Finally, my world lens has been shaped by what I have seen. It is important to travel often and read deeply in order to shape that lens and develop a meaningful understanding of the world - and where you fit in.
What is next on your bucket list?

Sam and I are on a good path with our work at Good Works Studio, Inc. We have had a lot of success with our first product, Emergency Floor, and we plan to grow from there.
We need to work through some barriers (bureaucracy, etc.) but we eventually want our company to be a hub for other entrepreneurs in the space. We also have another flooring solution that we will pursue in the future, which would be implemented in permanent residences across the globe - not just for temporary use.