In the world I dream of for my family in 2030, I hope my kids are engaged in helping others, that they have balance in their lives and are enjoying all the incredible opportunities life has to offer them. I also hope that we have enough clean water, access to nutrition and medicines for moms and babies, and that all kids' needs are being met. I hope that kids everywhere are living to age 5 and beyond, which is so doable, and that kids here in the United States are getting the best chances to start off on the right foot.
I have the great fortune of having a great mom. My mom grew up in the Dust Bowl of the depression in Oklahoma, and she grew up in poverty. That is something that has never left her, and it informed the way she raised all of us. The way that my mom got out of poverty and built a remarkable life was through education. She had a fire in her and put herself through college (she's the only one in her family to have gone to college), and she pushed herself to take chances, travel and see the world. She pushed education on my sisters and me. Somehow, when my mom was making every meal, teaching school and going to graduate school when I was a child, she still found a way to read to my sisters and me every single night.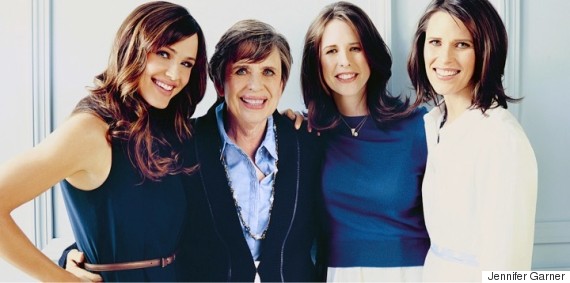 We have a saying at Save the Children: "All kids are born ready to learn, but not all are given the same opportunities to learn." The same goes for moms. I've never met a mom who wasn't just crazy about her baby, wanting the best for them. If you're raising your child in poverty, like the one in three moms in South Carolina in the rural parts of the state (which is most of the state) where 72 percent of 4th graders are not reading at grade level, there's a correlation. If you're raising your kids in poverty, there is an endless cycle of depression and desperation. The stressors of that are overwhelming, and you can't focus on talking and reading to your child, especially where there are few books to get your hands on.
Moms don't want to make these choices; they are forced on them. Save the Children bolsters those moms: We put our arms around them, books in their hands and we support them in what they want to do for their kids. It's up to all of us to break this cycle and help create brighter, bolder futures for families.
* via the Donate A Photo app for iOS and Android. Johnson & Johnson has curated a list of trusted causes, and you can donate a photo to one cause, once a day. Each cause will appear in the app until it reaches its goal, or the donation period ends. If the goal isn't reached, the cause will still get a minimum donation.
Related