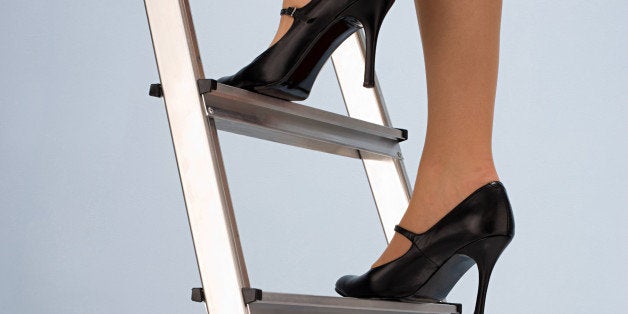 I have found that job success in the workplace takes focus and determination. There are ways to do it well, and then there are things that you never want to repeat again. I put together a few things to keep in mind whether you are looking to start a new career or a new job following your breakup or if you have one and you are working hard to move ahead.
Be Positive
It is definitely easier said than done. And at a time like this, the last thing you want to do is be a Debbie downer, not only for yourself but for the people around you. Every time I swipe my card to go into work I say a little thank you to the universe for allowing me to be there. Yes, we all have days that are stressful and exhausting. And, I am often ready for the weekend before Wednesday hits, but at the end of the day, I am grateful for what I have been given, and I never remember to appreciate it. Even if you are in the middle of a job search, say thank you for every step of the way.
Keep Learning
It is critical. The world is changing at a alarming, yet exciting rate. But it is not chic to say, I'm not a tech person or I hate social media. That is well and good, but if you are looking to stay young in the world you are going to have to keep learning. It doesn't have to cost you a penny, but it is worth every second of your time to do it. Take Apple classes, talk to your kids, your nephew or your niece about the newest, latest and greatest apps or website out there and take the time to just learn on your own. It is not enough to know just basics anymore. My 74-year-old father kept up with the times and is now just as tech-savvy as my brother. It was not because it came easy to him, but it was because it was essential.
Just Say Yes
I have said this a few times now, but you must say yes. This time though, I am not talking about dating; instead, I am talking about networking. You never know who you are going to meet along the way. Take your cards and your smile and make sure you just show up when you are invited to network at an industry function or dinner party and sell yourself. It doesn't matter if you are perfectly happy in the job, you should always know what is out there and always be a step ahead.
Invest In Yourself Without Apology
This can be a tough one to hear, but I learned over time it is the one approach that truly works. If you want to make money, sometimes in business you have to spend money or at least invest in the basics to get ahead. I learned this one the hard way, when you are cheap in this area and you don't have the proper tools you need for yourself, your career or your corporation -- it can hurt you in the end. You don't have to have the most expensive of anything, but you do need to be in the game. So, if you need a laptop, a tablet, an iPhone, the right clothes or the right car to be better at your job -- please invest in PROJECT YOU first.
You Want It? Ask For It.
I remember for so many years, I would complain that I wasn't making enough money or I wasn't far enough in my career. But, the problem was while I was sitting there complaining about it -- someone else was asking for it.
No one is going to do it for you. If you want something, you have to ask for it. No exceptions. If you want a raise, don't make a big deal out of it. Write down the reasons, make an appointment with your boss, and then ask for it.
If you want a new position or a new job, don't bemoan the fact you don't have it, write down the steps to getting it and go after it. The stickie notes on my Mac have been a lifesaver for me. I have tons of them and they are always filled up with my lists and my plans and my dreams. Write down your dreams. See them. And then, make them happen.
Share your tips for Radiating Your Power, I would love to hear them!