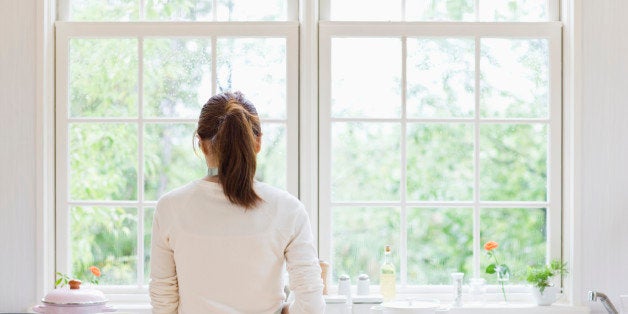 When you get divorced, you're forced into a life you didn't plan for or expect. Even if you're the one that asked for a divorce, a new life is thrown at you.
At the beginning, it's always best to take stock of everything you already have. Take inventory of your internal pantry and look at the list below. What's missing? Where can you get it from?
While every divorce and every person is different, there is a recipe that can help everyone. Take your time to decide what you want to create and then use the recipe below to build a new you for your new life.
Ingredients
1 heaping cup of time
1 cup of acceptance
2 cups of hope
3 cups of love
1 spoonful of forgiveness
1 tablespoon of goals
Dash of laughter
Pinch of tears
Prepare
Start with the time and let it happen. Work through the denial, hurt, anger and bitterness. When you're ready, add in the acceptance. Accept that this is where you are and it's not where you planned on being. Know that this is reality, but it's not the end. Add in the hope. Start to think about a brighter future and then fill it with love. Fill it with love for yourself because you are literally creating a new you. Mix in forgiveness and forgive yourself for past mistakes and, here's the hard part, forgive your ex for putting you in the place you're in. As you mix this all together, thoughts of a new future start to form. When that happens, it's time to add in your goals. Decide where you want to be when this is all over and start working towards them! Through the entire process, you will laugh and you will cry. Both of these are necessary for your creation to turn out right.
When complete, garnish with extra love and lots of support. Serve daily with friends and family who are there to support you. Then keep this recipe for difficult times and share with anyone who may need it.
With all that said, I'm not naive enough to believe that this is easy or quick for anyone. They say it takes an average of anything from 2-4 years to get over a divorce - whatever "over a divorce" means. My hope is that this gives you some ideas of what's needed to get to the next step. Comment below and share your story.
Related