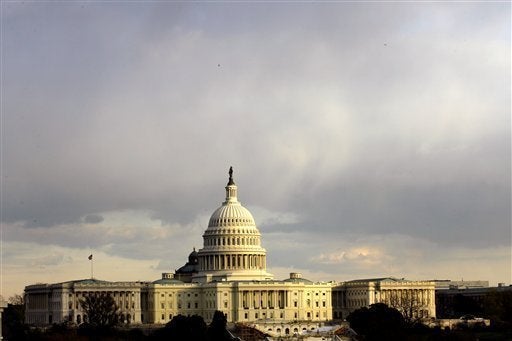 Things are finally coming together for our public service project, The Root's Day of Service at Marvin Gaye Park. We have been working like crazy to try to convince local D.C. folk and folks coming into town for inauguration to come out to a big nature trail in Northeast D.C. where the R&B singer grew up to clean up on the Monday, MLK day, before Barack Obama is sworn in as president. It is far from the places that most DC tourist will ever see. I hope it goes well.
We came up with the idea to do this a few weeks ago. I was sitting around one night after the 2008 election, chillin' with my friends Sarah and Nat (associate editor of TheRoot.com and my fellow Big Daddy Running Club founding member and Bloomingdale neighbor) having an intellectual discussion about the craziness on U Street, thinking about how many people we knew coming in town for Inauguration, how emotional the night was. I remembered when I worked as a teacher in District of Columbia Public Schools, and how they were trying to get kids to volunteer on MLK day, instead of just hanging out at home. With the parallels between Obama and MLK, the DNC and the March on Washington, MLK day and Inauguration ...I thought, "with all these folks coming into the city to kick it, why not put these people to work and show them parts of DC that are often overlooked or forgotten?"
After few phone calls to my former co-workers at DC Parks and Recreation, we confirmed a site in a less known part of DC deep in the Northeast part of the city. This Monday, January 19th in the spirit of community and in the memory of Dr. Martin Luther King, TheRoot.com in conjunction with Washington Parks and People, and DC Parks and Recreation is sponsoring a community clean-up in Marvin Gaye Park (formerly Watts Branch Park) from 10-1pm.
So much has changed in that neighborhood since I started teaching there in 1998. I had just graduated from George Washington University, and got my first job teaching health and physical education. Of course I thought the salary of $27,234 was a decent amount money. (Ha ha ha, the joke was on me).
I was assigned to Charles R. Drew Elementary. When I told my uncle (a DC resident for over 30 years), about my new job, he laughed at me, and asked me if I knew where the school was. After a train ride to the Minnesota Ave Metro station, a 10 minute ride on the U8, and a two-block walk, I arrived at Drew ES ( 56th and Eads, NE). Before walking out there that day, I had little exposure outside the downtown, tourist-ready parts of the city. So I was pretty naïve overall about the city I now called home.
I ended up spending five years at Drew, and I loved it. I taught health, softball, flag football, tumbling, trampoline (a personal favorite), cross country, basketball and reading to children from Watts Branch, Kenilworth, Clay Terrace and 58th Street. I learned new rituals that came with each season. For instance, I knew Spring was there when burnt cars and doughnut tracks showed up on the playground. (Kids stole cars and then burnt them for fun.) I also had to renew my yearly agreement with the older neighborhood boys: I would never call the police on them if they waited until 6:30p.m. (after I finished practice with the kids) to smoke, drink and pee behind the school.
In essence, I grew with the kids I taught in Marvin Gaye Park. I was only 21 when I started, and a product of Catholic schooling, was clueless to the ups and down of public bureaucracy and education. My cross country and track team ran through the park for practice. I walked groups of kids through the park (with the help of those same neighborhood boys) during summer school to Kelly Miller pool up Division Ave.
More than the name of the park has changed. Woodson High School, aka the Tower of Power and once the predominate building in the neighborhood's skyline, is now a pile of rubble. Abandoned cars that used to be in the creek have been replaced by bridges and green amphitheaters. Dirt trails dotted with used needles have been replaced by paved trails and the Riverside Center and an electricity in the air. I feel the start of something...perhaps a movement, founded in community, a love for the environment and a belief that everybody deserves a little green in their life, wherever that may be, NE, NW, SE, or SW.
I'm more cynical than an optimist, and by no means is the neighborhood perfect, but boy oh boy....what a change. And why not start simple -- who knows what a park and a couple of people can do?
Autumn Saxton-Ross is a native of Kansas City, Mo. A PhD candidate at Howard University and health activist living in Washington D.C.
Related