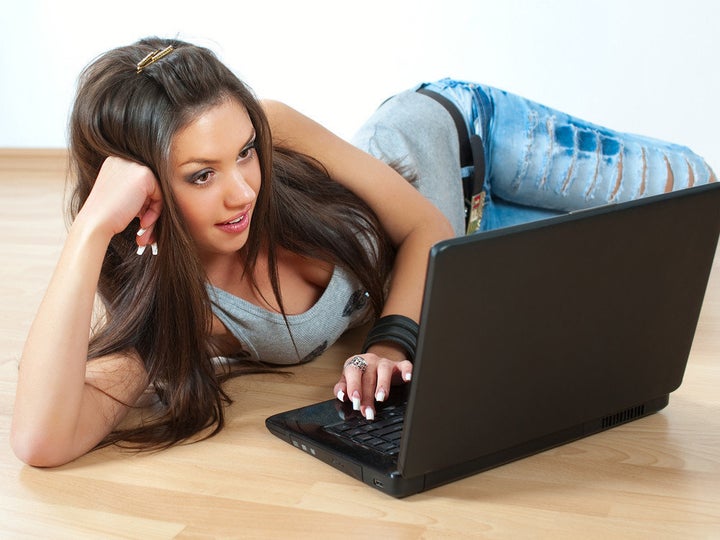 We may now live in Start-Up America -- the name of the White House initiative to encourage more entrepreneurs to come up with innovative business ideas -- but the fact is that only one of every 10 people who want to start their own business actually ends up doing so.
The Web dreamers who go on to become Internet entrepreneurs start with an idea that fills (or creates) a need, and rigorously evaluate its potential. And then they research the right tools, which means everything from studying the intricacies of search engine optimization to determining the best customer relations management software. Given the exploding number of options, finding the best tools can be an intimidating process, but it is more and more crucial. If you're ready to take the leap and start your own Web company, the following seven tools will help get you on your way.
1. The First Step: Domain Name Registrars
Picking the right name for your website is critical, but it's also important to know which website names are available. There are nearly a thousand companies that can register the name of your website, but the most popular domain name registrar with the largest market share is GoDaddy.com, Inc. In choosing a registrar, however, as with every other tool necessary to create a viable business, there are other factors besides price or popularity to consider. Make sure to research the company's level of customer support and find out if they offer other Web-building services that your start-up might need down the road.
2. Web Building: Hosting and Design
There are hundreds of Web hosting companies that store your site's information on their servers. Key features to consider include how much bandwidth they make available and whether they provide your company branded e-mail addresses and e-commerce capability. For those looking to design their own site, there are dozens of Web design software options to consider. The five most highly rated are: Visual Site Designer 7 by Coffee Cup, Windows Live Writer 2012 by Microsoft, Expression Studio 4 Web Professional by Microsoft, Adobe InDesign CS5.5 by Adobe, and iLife '11 by Apple.
3. Search Engine Optimization
Search engines help enable a start-up to compete with already established businesses. (Google currently has about two-thirds of the market for search engines, but other search engines include Bing, Yahoo and Ask.) Using competitive keywords, constantly updating your site with fresh and quality content, keeping your social media pages active, getting other websites to link to your site and engaging in other SEO strategies to get your business to appear on the first page of search engine results has itself become a big business. And for good reason. Making it onto the first page of Google can make a dramatic difference in the number of people who visit your site.
Almost 90 percent of user clicks on a Google search results page are on one of the first 10 links. Sites ranked number one on a search results page receive an average click-through rate of 36.4 percent, while sites ranked number two and three receive an average click-through rate of 12.5 percent and 9.5 percent respectively. The lower the link appears, the less likely it is to get clicked. There are several ways to determine which of the many SEO software packages is right for your particular site. At the very least, make sure to pick an SEO company that itself has a high page rank so you can be sure that the company is itself engaging in effective SEO strategies.
4. Marketing Strategy: Social Networking, Email Marketing
You cannot rely on search engines alone to get the word out about your site. Social networking sites have essentially become a mandatory form of marketing -- especially Facebook, Twitter, LinkedIn and Google+, all of which are free to use (although they do welcome your ad dollars). Also useful are email marketing services, which offer free trials, and then either charge by the mass e-mail you want to send out or by the number of contacts you want to reach (with unlimited e-mails for each contact).
5. Listening Strategy: Web Analytics
Getting the word out is important. But getting the word in -- feedback from your potential customers -- may even be more important. Social media offers a great way to receive and monitor customer feedback -- the most intelligent companies understand that sites like Facebook, Twitter, LinkedIn and Google+ offer an opportunity for interaction that is tantamount to a mass, continuous, free focus group. For unprecedentedly precise feedback, there are also dozens of Web analytics software products to choose from, both paid and open source (i.e. free).
6. Keeping Your Finances in Order: Accounting Software
A Web business -- no matter the industry -- is first and foremost a business, and that means you need to be active about keeping your finances in order. Accounting software ranges in price from free to thousands of dollars based on needed features, but the majority of small business owners can get by with accounting software in the price range of $30-$100. Some start-up entrepreneurs who want to manage their finances themselves but who do not have a background in finance might want to choose from among the packages that require no accounting knowledge.
7. Secure Funding: Venture Capital Firms
There are hundreds of venture capital firms that invest in start-ups, but only a handful will prove to be the best fit for your business. Factors to think about when considering which VCs to pitch your business to include: the firm's geographic location; its industry focus; and how much money you want from them. A match also depends on what stage of development your start-up is in: Do you need seed money or are you looking to expand your business? In many cases, you might want to begin with an angel investor, who will likely give you more freedom to shape your company in its earliest stages.