-- From Mumbai to London to NYC, Startups are creating Jobs and Changing the World
-- Boris Johnson and Arianna Huffington talk startups and cities today in NYC
The startup game has fundamentally changed. Silicon Valley's success has catalyzed a massive effort globally to support entrepreneurs. The new startup is not confined to its own city - even in the early stages. These startups are cross-pollinating with incubators, accelerators, angels and venture funds across the planet.
I just landed yesterday from a trip to Mumbai, Bangalore and London. I met and spoke with entrepreneurs in all three cities who are creating the next wave of companies in those regions.
While Mumbai and Bangalore are two cities are well known as homes for large backoffice and automation companies, they are now fostering a new ecosystem of home-grown startups. I had the opportunity to meet with the TIE communities in those cities. TIE is a unique organization that links entrepreneurs across India and Silicon Valley. While their origins are in India, the community is open to all comers and the audiences in both Mumbai and Bangalore included many techies from all backgrounds who are working in startups and large tech companies.
These startups in India are very much global in their awareness. They tap into relationships in Silicon Valley, NYC and other startup scenes. As they scale, many will quickly send small teams to build operations in other cities. Many of the entrepreneurs I met have camped out in incubators across the world to immerse themselves there and then return to continue building their businesses.
London is growing its tech sector at a very fast clip. I joined other entrepreneurs at Second Home - a new coworking space set up by Rohan Silva and team in East London.
Our conversation was convened by David Rowan, editor of Wired UK who led us through a very stimulating conversation on such diverse topics as the future of wearables, the need to transform education, new startups which support artists and aritsans (the next wave of Etsy's) and the need for cybersecurity tools that are easier for small businesses to use. Each visit to London I see a more diverse range of startups. Many are deep tech such as Deep Mind that was acquired by Google. Others are focused on media and ad tech.
Grand Central Tech is a unique incubator which focuses particularly on startups led by women, minorities and military veterans. I serve on the board of GCT because we need more diversity in our startup communities.
c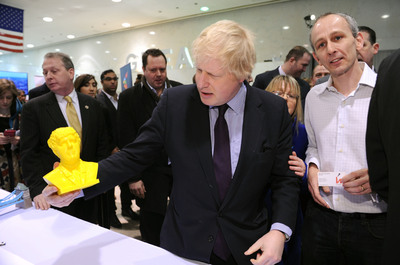 London and New York and creating deeper ties in the tech world with many startups in both locations opening up new offces in other city to expand their operations.
Shutterstock and other NYC companies have opened offices in London. Blippar, a UK company, has opened offices in NYC.
The next few years will be exciting ones as startups go global earlier in their cycles and scale faster. More and more cities are supporting entrepreneurs directly with incubators and co-funding programs.
From Mumbai to London to NYC we are about to see a huge crop of startups that draw on global resources and investors to build innovative teams and scale faster.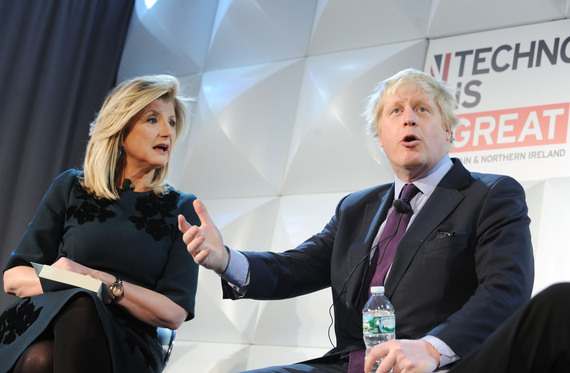 REAL LIFE. REAL NEWS. REAL VOICES.
Help us tell more of the stories that matter from voices that too often remain unheard.