500 Startups Mobile Collective Fund Managing Partner Edith Yeung is one of the up and coming female venture capitalists in the region. Her experience working for both established Silicon Valley enterprises and rising startups gives her the operational experience needed to make early stage investments. Startup Insider caught up with Edith at the Echelon Asia Summit, and talked more about how she ended up as a 500 Startups Mobile Collective Fund Partner. You can sign up to stay up to date with the Startup Insider series here.

We started off by asking Edith how she ended up becoming a partner at 500 Startups. She shared with us how she started becoming aware of this whole angel investing and venture capital (VC) world when she was working in Dolphin Browser, where she led the business development and marketing for more than three years. She recalls, "Two years in, we were actually doing pretty well as a startup. Other developers and entrepreneurs were asking us for help in terms of driving users and asking for advice on how to pitch to VCs."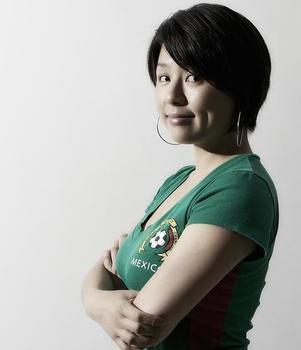 It was at this same time that Edith realized that these entrepreneurs that were reaching out to her were actually pretty good. She started thinking, "Maybe I should invest in them. One day if I really want to get into the investment side, I should put some skin into the game." With this, Edith decided to start putting her own money in and going through the process of what to look for and what not to look for.
She added, "So that was sort of the beginning. I was doing a little angel investments here and there just to learn."
First Encounter with Dave McClure
Edith recalled meeting Dave McClure 6 years ago when he was still at Founders Fund, before 500 Startups even existed. She recalls, "At that time, I had never heard of him. I actually thought to myself, 'this person cusses a lot; this is so interesting.' But what I like about Dave is how he believed that fundamentally, you should have operational experience before becoming an investor."
Edith is a strong believer that having operational experience makes you a better investor because you get to see where the entrepreneur is coming from and the challenges that they go through. At that time, she told herself, "It would be cool if one day I could be doing what he's doing."
Fast-forward a few years later and Edith would be crossing paths with Dave once again but before that she would join Dolphin Browser for three and a half years as the head of marketing before a Chinese gaming company would acquire it. She shared, "I felt like I had learned enough and that I had a little bit of cash that I could use. So I told some of my friends, 'hey I'm interested in creating this fund, anyone else interested?'"
This was also the time she decided to approach Dave McClure pitching the mobile collective fund to him and asking him what he thought. Dave's reply? "Why don't you join us and do the fund with 500 Startups?"
Edith shared, "For people who are thinking about being an investor, you don't even need to put in a lot of money. AngelList is such an open platform. Just put in a little money and learn what it's like."
Edith also believes that investors should be continuously learning more about a certain theme. She shared, "I happened to work in mobile for a long time so that's why I invest in that space. You have to find what interests you the most because if you really care about a particular subject, you'll really read about it and learn about it."
Edith's experience in the mobile space has helped her have better conversations with the entrepreneurs she works with. She said, "I know what other companies are working on and what to think about."
Edith shared with us her thoughts on the difference between entrepreneurs in Silicon Valley and entrepreneurs in Asia. She shared, "Entrepreneurs in Silicon Valley are really well trained. If I have a conversation with people from the Valley, they're really clear with their numbers, and they hit most of the things that you would ask them."
She then compared this to an experience she had in Asia, "This founder I was talking to started by saying he was raising money but he didn't even tell me what they were working on. So I ended the meeting by telling him, 'If you ask for advice, you may get money but if you begin with just wanting money, you won't get money'."
One of the reasons why Edith is actively looking for mobile startups in Asia is because she believes that Southeast Asia needs mobile even more than the rest of the world.
She shared, "Asia is sort of a very early version of Europe but with more people, more population, and a lower GDP. Because of this, mobile becomes a primary medium more than Europe." She loves how mobile helps people to do things that they weren't able to previously do because only PCs were available."
Edith recalled how for the first 60 days as a partner at 500 Startups, she was really stressed. She shared, "I wasn't sure what I was supposed to do. I had more responsibility as well. Suddenly, I'm responsible for everyone's money. That was actually quite stressful."
Another challenge Edith faced early on was time management. She said, "Sometimes you want to be very supportive of the entrepreneurship community. I want to train founders on how to be more diligent with numbers but I realized that meeting them face-to-face doesn't help since it doesn't prepare them."
She closed by sharing how she hopes to build her brand and track record as an investor in the upcoming months. She shared, "I want to be able to help the companies I've invested in so far. That to me will be the most meaningful. Southeast Asia has a lot of money but what will set us apart is the brand and type of investors we become."
David Ongchoco is a student entrepreneur and avid storyteller from the Philippines studying at the University of Pennsylvania majoring in what he likes to call, LIFE. He is currently working on expanding his nonprofit organization YouthHack. It's David's goal to make an impact in the lives of as many people possible while constantly learning new things every single day. David can be reached at david@youthhack.net.