Startup Insider is a series of articles with the goal of helping aspiring founders and entrepreneurs understand the ins and outs of starting a startup. You can sign up to stay up to date with this series here.

The best way to learn how to start a company is to just dive in and do it. For FundersClub CEO Alex Mittal, joining the Wharton Business Plan Competition during his freshman year at the University of Pennsylvania and turning his idea into an actual company convinced him that entrepreneurship was something he wanted to do for the rest of college and beyond.
After graduating from the Management & Technology program at the University of Pennsylvania, Alex went on to turn his senior year thesis into his second company called InnovaDynamics, which discovered a new material for touch screens.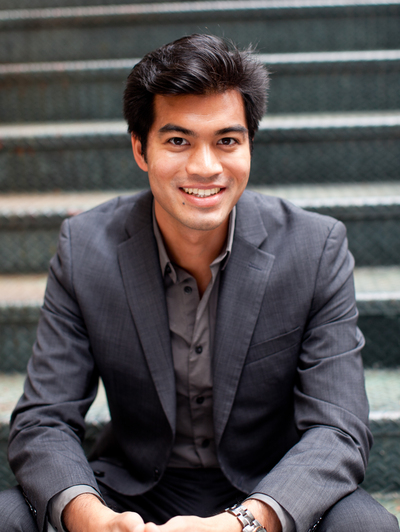 Alex's experiences with Crederity and then InnovaDynamics would lead him to work with his friend Boris Silver in starting FundersClub, the first online venture capital platform that has created a marketplace that helps connect both startups and investors from all over the world.
I got to chat with Alex about his entrepreneurial journey, his passion for entrepreneurship, his thoughts on the VC bubble, lessons he has learned and more.
The Purest Form of Solving Problems - 'Entrepreneurship'

Growing up as the son of immigrants in New York City, Alex was a curious kid who was always questioning things. After working with a professor on a research project on DNA materials, Alex initially thought that he would go down the research path.
But this would change as he would get exposed to the beauty of entrepreneurship during his freshman year as part of Penn's Management & Technology program, which allowed Alex to take up both business and material science.
Alex dove right in. After joining the Wharton Business Plan Competition, he and his business partner would continue to work on their idea, which would become Crederity, a background checking startup. After iterating for two more years, they would decide to bring the company to India where the market for background checking was a lot bigger.
From Senior Thesis to Second Company

While the rest of the core team of Crederity moved to India, Alex wasn't ready to take the plunge yet and leave school for another country. Stuck with the entrepreneurial bug, Alex would take his senior year material science thesis and spin it into a touch screen technology company called Innova Dynamics.
Alex shared, "Starting Innova was another eye-opening experience. I ended up raising a lot of capital for the company, and I came out of it with a whole lot of lessons. One of the things I recognized was that the process was far from a delightful experience."
This experience got Alex thinking about the venture capital (VC) marketplace, and how VC is basically a two-sided marketplace where you have limited partners on one side and entrepreneurs on the other side. Then you have the general partners who bridge this market.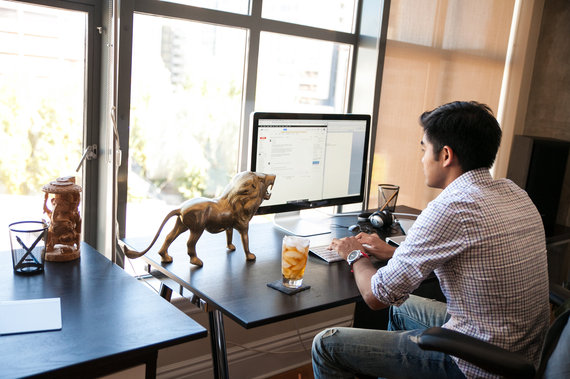 The World's First Online Venture Capital

Alex and his co-founder Boris were really the first ones to figure out how to bring the venture capital marketplace model online. While it initially felt like a daunting task with all the legal barriers, Alex strongly believed that the future of the VC market was to apply software to it to better discover and support companies.
Alex shared, "The way we are able to launch legally was through direct dialogue with the SEC and ultimately getting the note of action letter from the SEC that acknowledged that FundersClub was in fact an online venture capital firm."
Alex recalled the time when people were actually doubtful that they would be able to pull off an online VC given that other people have tried but have gotten shut down before FundersClub was born. He shared, "There's a TechCrunch article that said that 'Boris and Alex could face jail time for securities felonies'. Just to give you the sense of how times were so different 3.5 years ago: In the beginning, the regulations and perceptions of what was possible legally were so different."
It Takes a Village to Start a Successful Company

More than just connecting investors to startups, FundersClub puts a big emphasis on the value add they're able to provide to startups.
Alex shared, "One of the activities that a great VC firm does well is provide value add to its portfolio companies. We realized that some of our most helpful investors when we were starting our previous companies were those who could open doors for us whether it was customer introductions, partnerships, launching in a new geography, hiring somebody new. It was the power of the network of our founders that really helped move the needle."
Alex added, "Beyond the network effect of our online community, FundersClub also holds offline events, including our annual FC Mafia Summit. We invite successful founders as well as newer founders to interact and learn. Attendees have included Aaron Levie of Box, Apoorva Mehta of Instacart, Ryan Petersen of Flexport, and others. We also have a network of accredited investors and LPs spread across 63 countries. We don't require them to be helpful, but many of them want to be helpful and roll up their sleeves."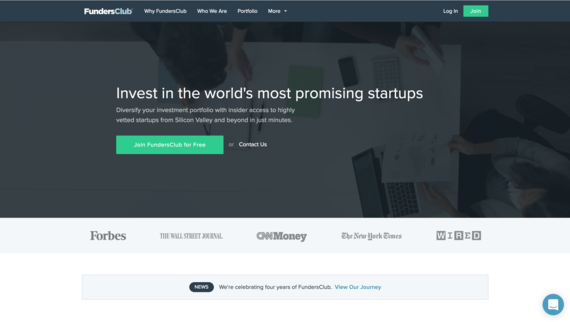 In Defense of Venture Capital

Given that Alex plays both sides of the table as an entrepreneur and investor, I also asked him to shed some light upon the current VC market and all the speculation that another bubble might be happening right now.
Alex shared, "We'll call this the humble defense of VC. I am a die-hard supporter of VC, especially when executed well, which is incredibly hard to do. You talk about startups being hard to do, well running a fund and executing the VC model is incredibly hard to do as well but when it's done well, it's an accelerant of positive change in our lives."
Alex also shared some relevant statistics of how companies that have taken VC financing have over 60% of the public market cap and drive over 80% of public company R&D. Alex added, "Basically VC helps to drive that so there's a lot of data showing that venture does end up helping accelerate these truly game-changing companies."
However, Alex admits that VC funding has reached a historic peak, which is one of the main reasons why we're seeing more people trying out more ideas as well.
Advice to Aspiring Student Entrepreneurs

Alex shared, "We're all conditioned to kind of demonstrate we're worthy of other people. Look at all these things I've done, this is why you should admit me. But when you enter the real world, that doesn't matter as much. When you get into the real world, it's not at all about what I described. It's really about focusing on what really gets you going and really chasing what fulfills you. People talk about passion a lot but it's really more about being self-aware and introspective and knowing what you really want to do here and what problem you really want to solve and what gets you really excited. That's what matters."
Alex also touched upon the power of focus and really understanding what drives you. He shared, "The power of focus is immense. Focus is very very powerful and just applying that more as a student entrepreneur and recognizing that your time is invaluable and you really need to focus on what really matters and just being mindful of that."
You can learn more about FundersClub here.
David Ongchoco is a student entrepreneur and avid storyteller from the Philippines studying at the University of Pennsylvania majoring in what he likes to call, LIFE. He is currently working on expanding his for-purpose organization YouthHack. It's David's goal to make an impact in the lives of as many people possible while constantly learning new things every single day. If you have any interesting startup stories, David can be reached via Twitter @DOitChoco. You can also email him at david@youthhack.net.

Calling all HuffPost superfans!
Sign up for membership to become a founding member and help shape HuffPost's next chapter