Startup Insider is a series of articles with the goal of helping aspiring founders and entrepreneurs understand the ins and outs of starting a startup. You can sign up to stay up to date with this series here.

Not many entrepreneurs can say that they've made it to the billion-dollar startup club. For serial entrepreneur and investor Michael Baum, it's been a long 25-year journey that he hasn't really looked back upon. I got a chance to interview Baum, and learn more about his journey building 6 startups, 5 of which got acquired, while his last Splunk made it all the way public.
Baum credits his experience at Drexel University for kick-starting his entrepreneurship career, and introducing him to the power of computers. Drexel's co-op program also gave him the opportunity to work in IBM for a year and a half, showing him what the corporate world looked like.
He explained, "During that time, I realized that I didn't want to work for a big company because I wasn't really excited in implementing somebody else's vision." He added, "I wanted to be part of the creative decision-making process instead of just being a cog in the wheel. I think there are certain people who are just wired to create. If we're not creating, we're not happy. I was always into technology and the more I studied computer science, the more inquisitive I got on what worked and what was possible."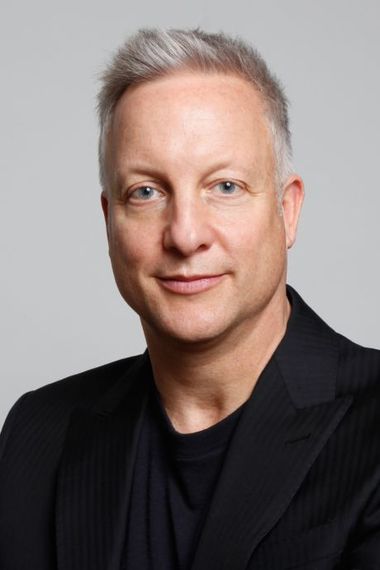 'Entrepreneurship wasn't as common back then'
Baum recalls how entrepreneurship and starting businesses right out of college weren't really as common as it is today. He said, "If you told somebody you were starting a company, they would be what, 'what does that mean?' There was literally no concept of a college student starting a company. In Philadelphia especially, there was no capital to start a company. It was different in that you felt kind like an outcast that you were doing it."
But Baum's exposure to computer science ended up helping him start his first company. He emphasized how our ideas are always a product of our environment. For Baum, he was studying artificial intelligence in college when he met a couple of Wharton Professors who were trying to build a mini computer that would create a simulation on how companies performed based on different economic environments.
Baum expounded, "The professors were having a really hard time doing it, and so instead of using mini-computers, I helped them by using a PC since I just came out of IBM. And that's where the first idea came from, just having a skillset like that." He added, "It is really about meeting people with a need and applying that skillset to the need."
This same concept is what he applied to his most successful venture Splunk. The biggest day for Baum was when they first launched the version 1.0 of Splunk. He explained, "You could say 10 years later we did an IPO. But honestly, it's the earlier parts of the journey that you remember more, and when you get to the end they seem so special and seem so hard to replicate again."
The Splunk team was up for five nights in a row before launching, and constantly checking if their product was working properly. When they finally put it up on the website at 5 in the morning, Baum recalled how their very came from Germany and Australia because people in the US weren't even awake yet.
He added, "It was just miraculous to sit there, watch people download it, send us questions. I went home about 6:30 in the morning. My kids were 2-3 years old back then. And my younger son came down the stairs when I was walking down, and he goes, 'Dad, where have you been all night, like I've been partying all night or something.'"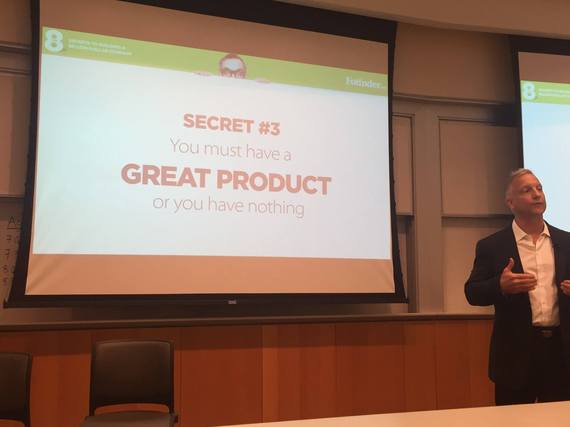 Giving Back through Founder.org
With all his startup success, Baum is now focused on giving back, and passing on his knowledge through his non-profit foundation Founder.org, which is an organization that provides student entrepreneurs with mentorship and the resources to help turn their startup into a successful ventures. They also invest in the most promising startups, and help founders identify the right investors.
Baum is doing all this with a goal of increasing the interest in entrepreneurship for students. According to Founder's research, less than 1 percent of students including undergraduates, graduates and PHDs, start a company when they graduate.
Based on their analysis, there are a lot of ideas that aren't pursued because kids in school don't have successful entrepreneurs coming to them saying, "Hey I've been to the top of the mountain, I've seen what it takes to get there, you can do it. This is a great time to take a risk, you got what it takes."
Baum said, "We have a single goal and that is to get more students starting companies when they graduate, get them creating jobs versus going and looking for a job. I think if we could move that number to 2-3 percent in 5 years, I think that would make a huge impact in the world's economies."
He added, "I want to make Founder.org something that is sustainable. We have a 25 year business plan right now but I want to see this go on for a hundred years." Given Baum's track record, iit wouldn't be a surprise if Founder.org goes on for more than a hundred years.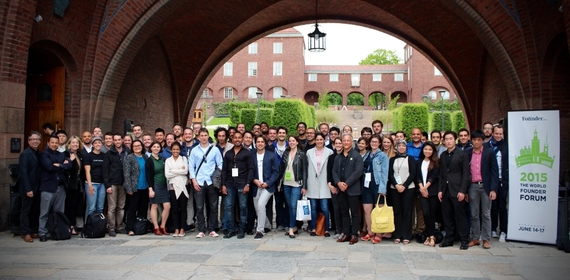 David Ongchoco is a student entrepreneur and avid storyteller from the Philippines studying at the University of Pennsylvania majoring in what he likes to call, LIFE. He is currently working on expanding his for-purpose organization YouthHack. It's David's goal to make an impact in the lives of as many people possible while constantly learning new things every single day. If you have any interesting startup stories, David can be reached via Twitter @DOitChoco. You can also email him at david@youthhack.net.

Calling all HuffPost superfans!
Sign up for membership to become a founding member and help shape HuffPost's next chapter