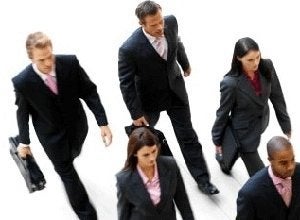 As a business owner, you face many challenges and incur a slew of expenses. One of the biggest challenges you'll face is how to meet the legal requirements of your business, while balancing the need to preserve time and capital. Here are a few questions to consider when looking for a qualified, trusted business attorney.
Where do I start?
The best method for selecting the right business attorney is to consult other business owners and your trusted advisors. Does a business owner you trust have an attorney they would recommend? Does your CPA, financial planner, or banker have an attorney they know and trust? An attorney who has the money or aptitude to have their website on page one of a Google search is not necessarily the attorney best suited to help your business.
Is the attorney qualified to handle your specific legal needs?
Once you have a list of potential attorneys your biggest concern should be whether they are qualified to handle your legal needs. An attorney fresh out of law school may be inexpensive, but it may be worthwhile to pay more for an attorney who has experience with your industry or navigating the nuances of your city and state. For example, a family law attorney may be qualified to handle a child custody dispute, but they may not be the best attorney to set up a new business entity. Attorneys are business owners, just like you are, and some are reluctant to turn away new business -- even if they are not particularly well qualified to handle your legal needs.
How can you determine if an attorney is well qualified to handle your legal needs?
The first step is to review the attorney's biography. Do they seem like they would be a good fit for your company's legal matters? If so, contact the attorney and interview them for the position for which they are "applying" -- one of the most important roles in your company. Some questions you may want to ask include:
How long have you been practicing law?
Have you had any ethics complaints filed against you?
Have you done this specific type of work before?
How many times?
Can you please give specific examples of work you have done in the past that is similar to the work you would be doing for me?
Can you please put me in contact with a client with whom you have done similar work?
You should also ask the attorney specific questions that are relevant to your legal needs to determine if they have the necessary background knowledge. For example, if you are setting up a new company, you may want to ask the attorney to describe the difference between a S corporation and a LLC or if there is an annual franchise tax for business entities in your state. These types of questions can be a good method to gauge the knowledge base of the attorney and whether they are best suited to help your business.
Are the rates reasonable?
Good business attorneys typically charge between $275 to $375 per hour. Partners in large law firms can charge as much as $1,200 per hour. This can lead to large, unexpected legal bills. What may seem like a simple legal question can result in you receiving a ten page memo and a three thousand dollar invoice.
However, some attorneys are willing to offer flat project rates, which can allow for better budgeting on legal expenses. An attorney may also be willing to put a cap on the amount they charge for a project. For example, an attorney might say that it typically takes them three to five hours to set up a corporation.
If an attorney will not provide a flat rate for the project, they might be willing to agree to a cap on the project. Having a flat project rate or cap on the legal costs for a project can be key in helping you prevent surprise legal bills.
What are your priorities?
It is easy to forget that an attorney is a small business owner and may encourage you to buy additional legal services your business may not immediately need. You should ask the attorney how they would prioritize the timing of the legal projects they recommend. For example, can you pay to set up your company now, but wait to file for a trademark until you see if your business is actually viable?
Is this a working relationship you can enjoy?
Equally important as excellent credentials and a reasonable rate is finding some you feel comfortable working with. Is the attorney someone you want to develop an ongoing relationship with over the years as your business grows? Will you enjoy interacting with them or will you dread having to contact them?

Disclaimer: This post discusses general legal issues, but it does not constitute legal advice in any respect. No reader should act or refrain from acting on the basis of any information presented herein without seeking the advice of counsel in the relevant jurisdiction. Doug Bend expressly disclaims all liability in respect of any actions taken or not taken based on any contents of this post.
Related
Popular in the Community