Aid is finally set to arrive in the Syrian town of Madaya, recently the site of shocking reports of starvation and death due to an ongoing siege by pro-government forces.
Food and limited medical supplies are expected to reach Madaya and at least three other towns on Monday, several aid groups told The Huffington Post. But a spokesman for the international aid group Doctors Without Borders (MSF) noted that "such convoys do not always make it through to their destination in Syria."
More than two dozen people in Madaya have starved to death since December. The mountainous southern town on the Syrian-Lebanese border has not received aid since Oct. 18 due to blockades by pro-government forces. Now, in the grip of winter, civilians are trying to survive on grass, leaves and boiled water, according to a report released last week by Amnesty International.
The little food that is available is exorbitantly priced: A liter of milk costs 283 times more in Madaya than in the nearby capital city of Damascus, CNN reported.
"I have three children and I can't afford to buy them food," Madaya resident Um Sultan told Amnesty International Thursday. "A kilo of rice or sugar is around 100,000 Syrian pounds [about $450]. Who can afford that?"
Five people died of starvation over the weekend, including a 9-year-old boy, MSF spokesman Tim Shenk confirmed to the Huffington Post Sunday. At least 23 more have died of starvation at an MSF-run health center since Dec. 1, though Shenk said the true death toll for the period could be higher.
At least six of those deaths were infants under a year old.
"A liter of milk costs 283 times more in Madaya compared to the nearby city of Damascus."
"Two hundred more malnourished patients could become critical and need hospitalization within a week if aid does not arrive," Shenk said via email.
MSF medics have resorted to feeding severely malnourished children with medical syrups -- the only available source of sugar and energy. But that method also depletes already low medical supplies.
Amnesty International Middle East and North Africa Director Philip Luther said in Friday's report that the accounts represent "the mere tip of an iceberg."
"Syrians are suffering and dying across the country because starvation is being used as a weapon of war by both the Syrian government and armed groups," he wrote.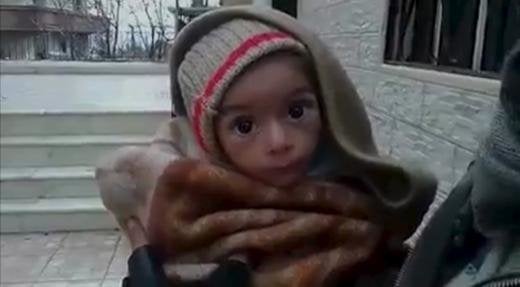 The Syrian civil war will enter its fifth year in March. Following the Arab Spring protests in 2011, pro-democracy protesters demanded the ouster of Syria's authoritarian president Bashar al-Assad, whose family has held executive power since 1971.
Siege tactics have been used by both government and opposition forces to force the other side's surrender. Armed forces encircle a populated area and trapping civilians inside the conflict zone while keeping aid forces out.
Syria now has at least 15 besieged areas around the country, comprising some 400,000 people who have no access to food and medical aid, the BCC reports.
Civilians who attempt to venture out of the area to forage for food risk being cut down by government snipers or blown up by land mines, according to Amnesty International.
"In Madaya, you see walking skeletons. The children are always crying," a Madayan resident identified only as Mohammad told Amnesty International last Thursday.
"The last time I had a full meal was at least a month and a half ago," said another resident, identified as Louay. "Now I mainly have water with leaves. Winter is here and the trees no longer have leaves, so I am not sure how we will survive."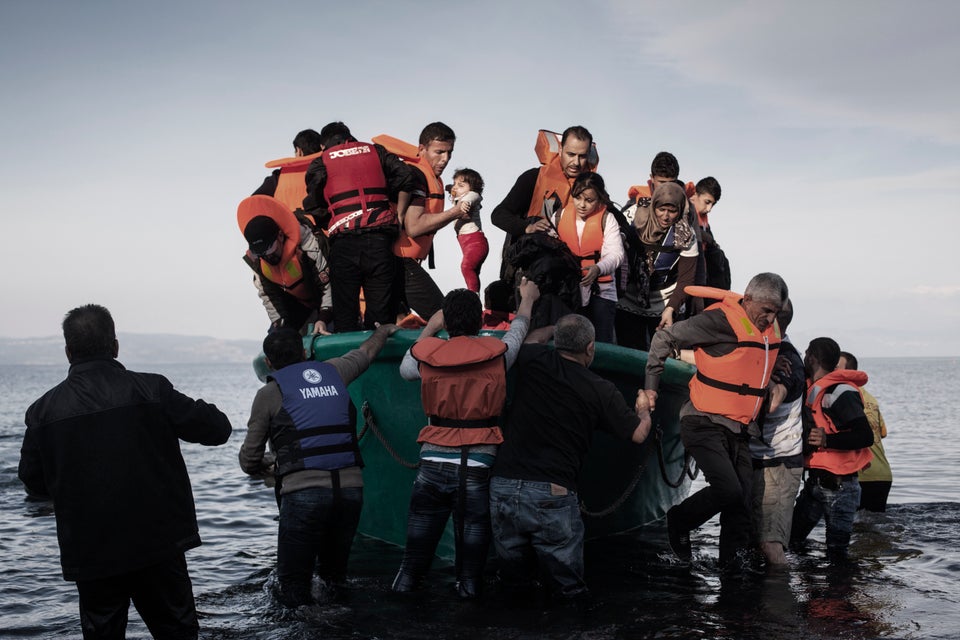 Images Show How Syrian Refugees Live And Why They Left
Popular in the Community