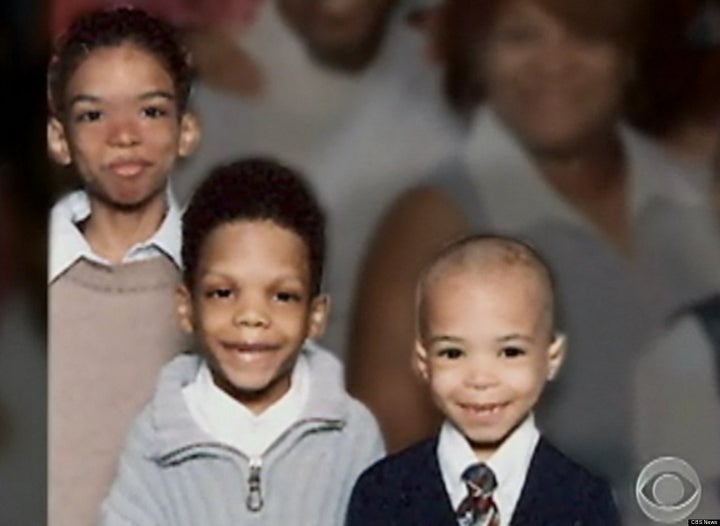 Look at an older family photo of Bruce, Tre'Shawn, Terrell and Michael, and you'll see four boys skinny and malnourished. Their foster parents were abusive and inquiries revealed that they were nearly starving to death. At the age of 14, Tre-Shawn weighed only 40 pounds.
Their foster mother told others that the boys had eating disorders, and thus would not grow like normal children. Michael weighed 20 pounds at the age of nine, and as CBS News reports, fit into clothes meant for an infant.
A neighbor called 911 after seeing Bruce scrounging for food in a trashcan; police found the boys were starving and did not attend school. Raymond and Vanessa Jackson were charged with aggravated assault and child neglect (Vanessa Jackson served four years out of her seven-year sentence and has been released from prison).
Their new foster mother, Amber Parrish, adopted the three brothers and have given them a new life. The boys have grown miraculously in the last several years. Michael -- 20 pounds at age nine -- now weighs 120 pounds at 15, and has grown more than three feet.
You can watch another video on the boys' new life with the Parrish family on Oprah.com.
Calling all HuffPost superfans!
Sign up for membership to become a founding member and help shape HuffPost's next chapter