Sanitation worker Nathan Binnie was on route in New Stanton, Pennsylvania, in front of a residence on Pine Lane. A puppy, stuffed in a garbage can.
"It sort of scared me actually," he told TribLive.com. "I feel bad when I see nice toys in the trash, but a puppy like that -- it's just horrible." He then immediately took the puppy out, and to his truck, where he gave the puppy his lunch.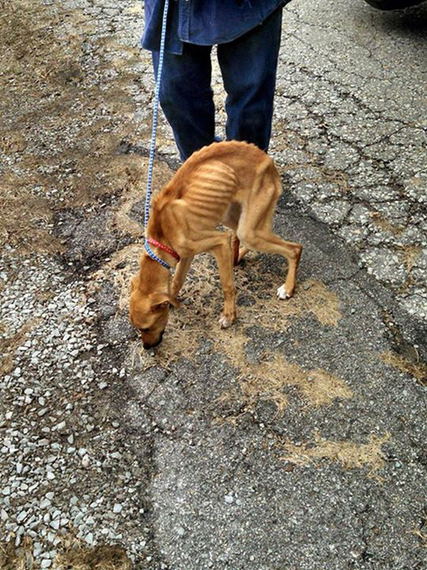 Humane Society arrived to take over care for the animal. According to the society the puppy should weigh 50 pounds, it is currently 17 pounds. The dog had been starved for a long time, and is currently being gradually fed to avoid bloat.
"She is so dehydrated and malnourished, we could not get blood from her to check some blood work," Dillon told WTAE. "We checked the kidney and liver functions. But she is eating small amounts of food. That's all we can do to build her up -- just give her small amounts of food every three hours or so."
Charges will be pressed against the owner of the house whom the garbage can with the puppy was found in front of. The owner recently moved, but a microchip was found in the puppy.
This Idiot individual will be caught.
Calling all HuffPost superfans!
Sign up for membership to become a founding member and help shape HuffPost's next chapter