 The network announced Wednesday that DeKnight is developing a science-fiction drama named "Incursion" for Starz. Also working on a new series for the cable network: "Babylon 5" creator J. Michael Straczynski who is developing a show called "Vlad Dracula" for Starz.
"Incursion" follows a squad of soldiers fighting a war against an alien race, and each season the show would be set on a different planet. "Grittily realistic combat, darkly complex characters and intrigue on a cosmic scale will permeate the tale of fighting men and women facing the pressures of war and an enemy unlike any ever seen"; that's how Starz described "Incursion" in a press release.
Rob Tapert, one of the executive producers of "Spartacus," is teaming with Straczynski (who has a host of comic book and film credits to his name as well) and horror auteur Roy Lee ("The Ring") to develop "Vlad Dracula," which appears to be something of an origin story for the iconic bloodsucker. The drama would mix historical facts known about the 15th century Prince of Wallachia with the story of Vlad's evolution from beloved ruler and family man to feared vampire.
"Steven DeKnight, J. Michael Straczynski, Roy Lee and Rob Tapert are legendary talents, having created some of the most groundbreaking and iconic television series with incredibly passionate fan bases the world over," Carmi Zlotnik, managing director of Starz, said in a statement. "We are thrilled to work with such sophisticated auteurs and producers as we grow the slate of unique Starz original series."
Though it's worth noting that these series are merely in development and may not ever see the light of day, it's excellent to hear that Starz is working with these creators, who have proven experience creating worlds and compelling characters on limited budgets. If there's one thing we've learned from bigger-budget attempts at genre series it's that more money doesn't always make a show better. Ingenuity, discipline and the ability to create memorable characters are far more important than dough (though dough is always good to have, of course).
I'll be honest: the news that DeKnight is developing a sci-fi series made me want to caper with glee. What has always set "Spartacus" apart is the toughness of its vision, its compassionate underpinnings and the meticulousness of its construction -- take all those things and apply them to a military series set in space and I'll be happier than a Comic-Con nerd at a Whedonverse panel. Fingers crossed that "Incursion" makes it to series and that DeKnight gets more chances to twist our hearts and minds as he takes his distinctive vision and his creative ability to dismember living things to further reaches of the cosmos.
And you may be thinking, do we need one more vampire series on TV? Possibly not, and it's been a while since Straczynski had a weekly TV series on the air, so I'm a little more reserved in my enthusiasm for "Vlad." But the first four seasons of "Babylon 5" are much-loved for a reason: They had a distinctive vision, well-drawn relationships and the kind of serialized arc that warms the heart of any fan of in-depth storytelling.
Starz appears to be staking its future, if you'll pardon the pun, on action-adventure dramas and genre-based storytelling, and I think those kinds of projects are a better bet than the derivative "Magic City." When it comes to the kinds of formats and premises we've seen before, it's all about the execution, and the track records of the "Incursion" and "Vlad" creators makes me hopeful about what they have up their sleeves.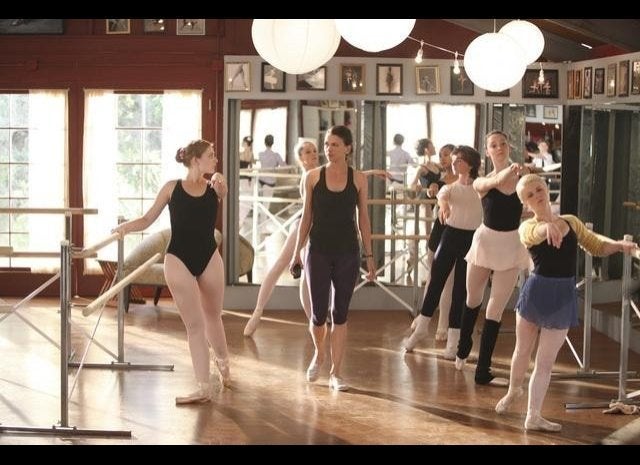 What To Watch: July 9-15
Popular in the Community