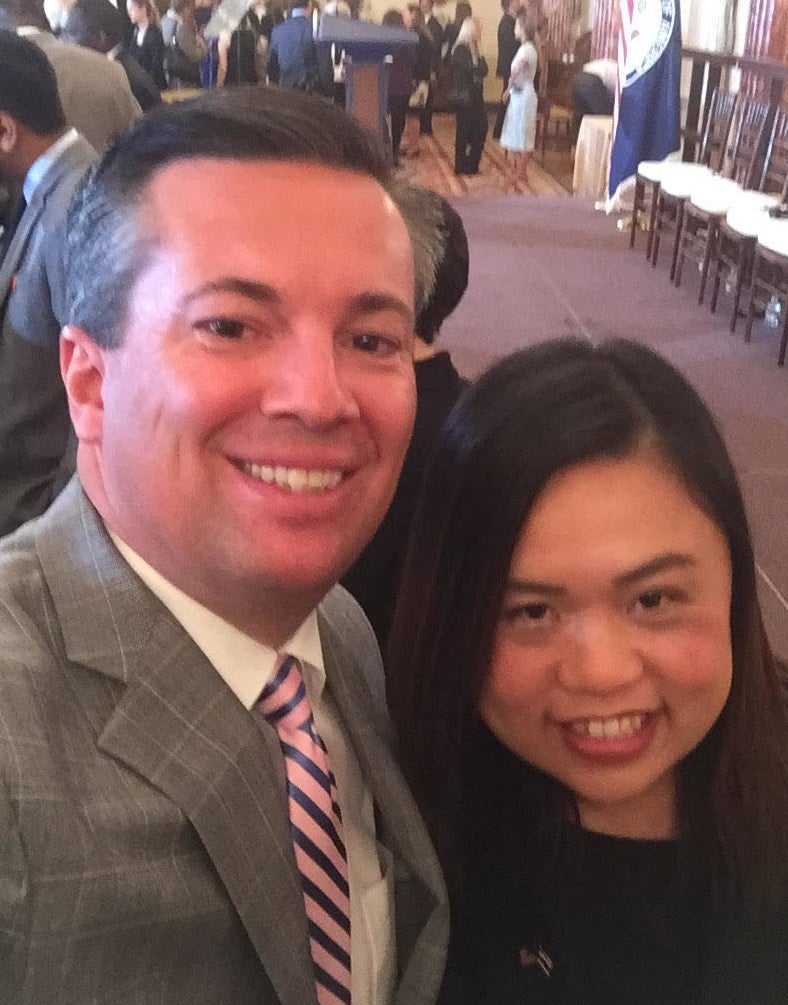 Every year the U.S. government publishes its Trafficking in Persons (TIP) report which measures the efforts of every country in the world, including its own efforts, in stopping human trafficking. The 2017 edition was published in June.
How much progress has been made by the U.S.?
ECPAT works to protect children from exploitation. For us the key question is, how much progress has the U.S. made in stopping child trafficking? The TIP report is dense with descriptions of the actions it has taken, combining statistics and an occasional anecdote. It is fair to say that the U.S. has done a lot since the federal Trafficking Victims Protection Act was passed in 2000.
Among the things we don't know: How many children under 18 years old are sex trafficked in the U.S.? How many of them were offered assistance? How many were arrested (because, yes, that still happens)? How much funding is being used to protect children? How much training has focused on the need to protect children? And crucially, what has it done to prevent the trafficking of children to begin with?
Unfortunately the TIP report is not very illuminating. It does not tell us:
How many children are sexually exploited in the U.S.? It is 17 years since the Trafficking Victims Protection Act was passed; and 15 years since the U.S. ratified the Optional Protocol on the Sale of Children and we still don't know the answer, even a generally accepted ballpark figure. We have hope for the future though. A federal law was passed two years ago that calls on state child welfare agencies to begin to collect data.
How many children were arrested for sexual exploitation? Although at least 34 states have "safe harbor" laws, the TIP report notes that "advocates reported the continued criminalization of victims for crimes committed as a direct result of being subjected to trafficking…." The good news is that we have reason to believe, from some local studies, that arrests of exploited children are decreasing.
How many child trafficking victims are trafficked from other countries? There is only a comment that advocates believe this is a problem.
It is the crucial step of prevention of child sex trafficking that the TIP report is the least convincing. The report offers a list of generalizations such as "continued outreach efforts to integrate trafficking information into school curricula" and "continued its efforts to reduce the demand for commercial sex and forced labor in the reporting period." It reports on awareness raising and outreach efforts. But just recently the UNCRC pointed out that the U.S. government's preventive measures in implementing the Optional Protocol are overwhelmingly focused on prevention after the victims were exposed to sexual or labor exploitation and not on earlier intervention before damage has occurred, or on keeping children from being victimized in the first place.
Despite these weaknesses the report does mention some steps that have been taken to protect child trafficking victims. As in previous years, the TIP report acknowledges that DOJ and DHS continued to investigate allegations of child sex tourism offenses perpetrated overseas by U.S. citizens. The report also offers some statistics about international child trafficking victims who have been identified—there have been a few hundred. It mentions some of the gaps in legislation that continue to be a problem. It gives an overview of how much is spent on services for trafficking victims, both adults and children. And it indicates that it has increased judicial training.
The U.S. has put in place many, many steps to protect victims of human trafficking, both adults and children. But we still call for better data and statistics. We still call for a world in which no child is bought, sold or used for sex. And to that end it is clear there is still a long way to go.
Calling all HuffPost superfans!
Sign up for membership to become a founding member and help shape HuffPost's next chapter
This post was published on the now-closed HuffPost Contributor platform. Contributors control their own work and posted freely to our site. If you need to flag this entry as abusive,
send us an email
.