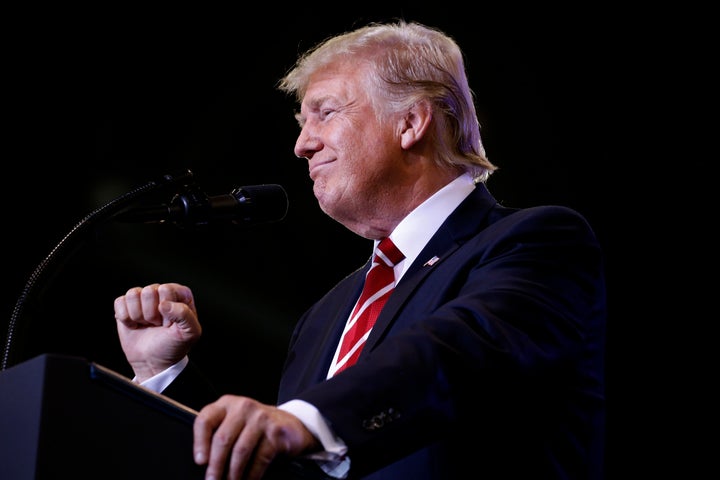 WASHINGTON ― A science envoy for the Department of State sent a resignation letter to President Donald Trump on Wednesday with a not-so-subtle secret message: "IMPEACH."
Daniel Kammen, a professor of energy at the University of California, Berkeley, told Trump in a letter dated Wednesday that his decision to quit his State Department post is "in response to your attacks on core values of the United States." As one example, he cited Trump's reaction to the deadly white supremacist rally in Charlottesville, Virginia, calling the response "consistent with a broader pattern of behavior that enables sexism and racism."
But it's Kammen's acrostic — the first letter of each paragraph spelling out a word — that sends a blunter message to Trump: IMPEACH.
Kammen noted in his letter that he has served the Department of Energy, the Environmental Protection Agency, and the State Department in a number of roles since 1996. The Science Envoy program, which he was a member of, brings together U.S. scientists and engineers to "identify opportunities for sustained international cooperation."
Kammen is one of seven envoys listed on the State Department website. They typically serve in the position for about a year.
Julia Mason, a State Department spokeswoman, called Kammen's resignation a "personal decision."
"We appreciate his dedicated service to U.S. scientific diplomacy during his appointment working on energy efficiency and renewable energy in Africa as a Science Envoy," she added.
Neither Kammen nor a White House spokesperson could be reached for comment.
The fallout from Trump's response to the Charlottesville violence ― he repeatedly suggested that those counterprotesting the white supremacists shared the blame for the clashes ― has already been swift. Multiple members of two White House advisory boards resigned in protest of the president's comments, and he officially disbanded the councils.
Kammen in his letter also pointed to Trump's efforts to undermine energy and environmental research, as well as his decision to withdraw the U.S. from the Paris Accord on combating climate change, as moves he finds unacceptable.
He said that Trump's "actions to date have, sadly, harmed the quality of life in the United States, our standing abroad, and the sustainability of the planet."
This article has been updated with comment from a State Department spokeswoman.
Popular in the Community