If there's one reason to face the crowds at the state fair, it's definitely not for the clunky rides, but for the food. The state fair is always all about the food. Where else can you come across such imaginative and greasy creations as deep-fried butter and doughnut burgers?
And even though fair food vendors keep pushing the envelope -- the newest culinary breakthrough: deep-fried bubble gum -- many of us still just crave the classics. Fried dough and corn dogs are reason enough to slide off our couch and get our butts to the fair. But, we can't eat all of our favorites; there's only so much greasy food we can handle in one sitting. So if you had to choose just one (two, three or four) fair food items to indulge in, which would it be? Take a stand for your favorite in the deathmatch below!
Here's how the Deathmatch will go down:
Round One voting opens today (September 4th) -- vote right now!
Wednesday, September 5th at 12:00am Eastern, Round Two begins.
Thursday, September 6th at 12:00am Eastern, you'll be able to vote in Round Three.
Friday morning, September 7th, we'll announce the results!
Now you can make these foods at home. Check out the recipes!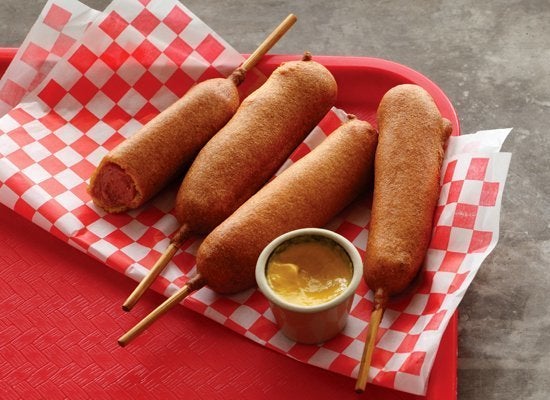 Carnival Foods