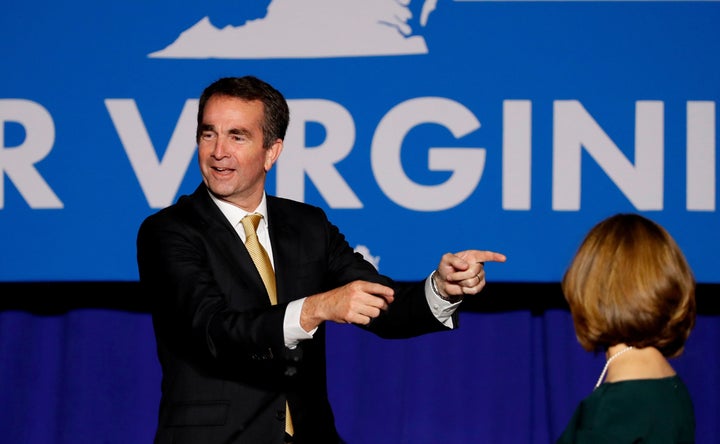 Last week candidates running on pro-worker economic platforms won the governorships in Virginia and New Jersey, recaptured the Washington State senate and made unexpected gains in the Virginia house of delegates. With voters calling for action to resist the Trump administration's attacks on workers and the middle class, a good place for them and other state leaders to start is fighting the attempt to take away overtime pay from America's workers.
Last month the Trump Labor Department announced it is preparing to roll back last year's overtime pay expansion ordered by the Obama administration. The Obama rule was essentially a pay raise for the middle class. Previously, low-level salaried employees like assistant managers at McDonald's or Walmart are denied overtime protections and could be forced to work 50 or 60 hours a week with no extra pay as long as their salary is at least a $23,660 a year – a paltry level that translates to about $11 an hour at 40 hours per week, and a lot less at 50 or 60.
The Obama Labor Department raised the salary level to $47,476 – a conservative benchmark that was set based on 40% of the median wage in the lowest paying parts of the U.S. The result was to extend overtime protections to 4.2 million workers, clarify coverage for 8.3 million more, and bring back the portion of the salaried workforce covered by overtime to 23% ― a level still lower than it used to be but a big improvement from today.
Fortunately states are fighting back. As they are doing on immigration, climate change, and so many other fronts, governors and state legislatures can take matters into their own hands by locking in the Obama pay protections at the state level.
Most states already have their own overtime laws. By updating them to adopt the new Obama overtime salary standard – or for states in higher wages regions, even higher standards – local leaders can effectively block the rollback in their states. And they can send a message to Washington that America's workers won't back down.
Employer surveys show that 50 percent or more of national companies have already implemented the higher overtime standards and adjusted their pay scales, including dozens of major retailers, restaurant chains and banks. That shows that keeping the Obama overtime expansion is economically realistic and would not entail a burdensome transition for businesses.
New York and California have already acted to raise their overtime standards even higher than the Obama $47,476 level. Progressive states like New Jersey under Governor-elect Phil Murphy, newly blue Washington State, Oregon, Maryland, Massachusetts, Connecticut, Vermont, Illinois, New Mexico and Hawaii should do the same. In fact, in some states like New Jersey, Washington State, Colorado, Pennsylvania, Connecticut, Hawaii, Montana and Minnesota, governors acting through their labor commissioners can expand overtime pay on their own by regulation without need for legislative action.
And with gubernatorial and legislative primaries on the horizon in 2018 in many of these states, the moment is ripe for candidates and advocates to highlight the need for more states to lock in the Obama overtime expansion to protect working families. In the same way that governors, legislators and candidates are making the call for a $15 minimum wage, earned paid sick days and paid family leave key planks in their economic agendas, they should embrace the Obama overtime expansion. By joining other states in resisting the Trump rollback of this middle class pay raise, they can improve the jobs and lives of millions of America's workers.
Paul K. Sonn is general counsel of the National Employment Law Project.
Popular in the Community