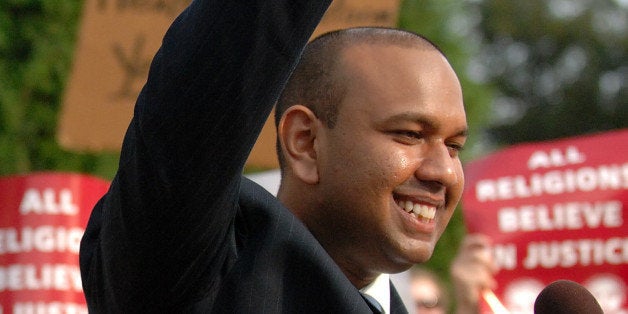 WASHINGTON -- More than 200 Democratic lawmakers were surprisingly upbeat here Friday, given the drubbing they experienced in state legislative chambers across the country in November's elections.
The inaugural conference of the State Innovation Exchange (SiX), an organization inspired by the conservative American Legislative Exchange Council, was helping to buoy their spirits by promising to provide a much-needed medium to disseminate Democratic legislation.
In an opening session of the conference, SiX Executive Director Nick Rathod, who previously worked in the Obama administration, explained the premise behind the group's formation.
"If you take a look at the map, we're at a crisis point and something needs to change," he said, pointing to a time-lapse graphic of how the share of legislative chambers controlled by Democrats has dramatically diminished. "It's about time progressives take states seriously."
SiX hopes to raise $10 million to help progressive state lawmakers advance legislation that would increase environmental protections, raise the minimum wage and promote criminal justice reform, among other priorities. ALEC -- which is backed by Exxon Mobil, pharmaceutical companies, Koch Industries and others -- has gained attention as it has helped Republican lawmakers reduce the potency of unions and environmental regulations and pass "stand your ground" and school choice laws. SiX envisions emulating those efforts for Democratic policy priorities.
Rathod said he hopes his group can eventually depart from the inevitable comparison because SiX will be advancing a "people's agenda" rather than a corporate one.
"It's stupid to create an organization that is mimicking something else," he said to applause. "We're going to be better than that. We're different from them because we're going to be transparent: We won't go behind closed doors and vote with corporate America."
However, without the types of funding ALEC has, SiX could be limited in what it can accomplish, Rathod admitted.
"Keep in mind that this is all going to be phased in over the next few years, unless you guys can find some sugar daddy or sugar mommy," he joked.
Many Democrats, especially in red states, have felt detached from a national progressive agenda after they're elected to office, and SiX aims to fill that vacuum by supporting the party's state legislators.
One area in which Democratic legislators could learn from one another is voting rights, suggested Iowa state Senate Majority Leader Mike Gronstal. He attributed his caucus's ability to retain the chamber to election-day voter registration.
Republicans "did the opposite. They passed voter ID," he said.
Washington state Sen. Kevin Ranker, who expressed concern during a question-and-answer period about whether Democrats were situated to control redistricting processes in 2020, told HuffPost that he thought the group would help Democrats position themselves for that critical time.
"An organization like this can coordinate us, focus us in a manner that allows us to play the long game," he told HuffPost.
Electoral activities will have to wait, however, since the group is a 501(c)(3), meaning it is legally barred from such efforts. A SiX political action committee hasn't formed yet.
But in an example of how lawmakers are already feeling motivated by the group's existence, Ranker said Washington Democrats are considering a bill to negate the impact of the Supreme Court's Hobby Lobby decision, and that Democrats from other states had approached him to ask how they could introduce similar legislation.
Before You Go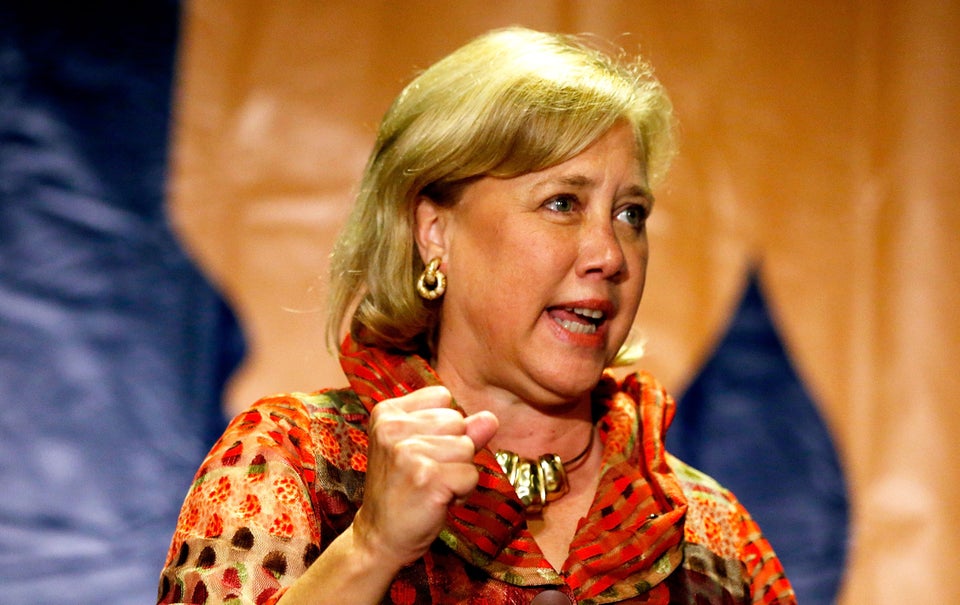 2014 Election Results: Winners & Losers
Popular in the Community