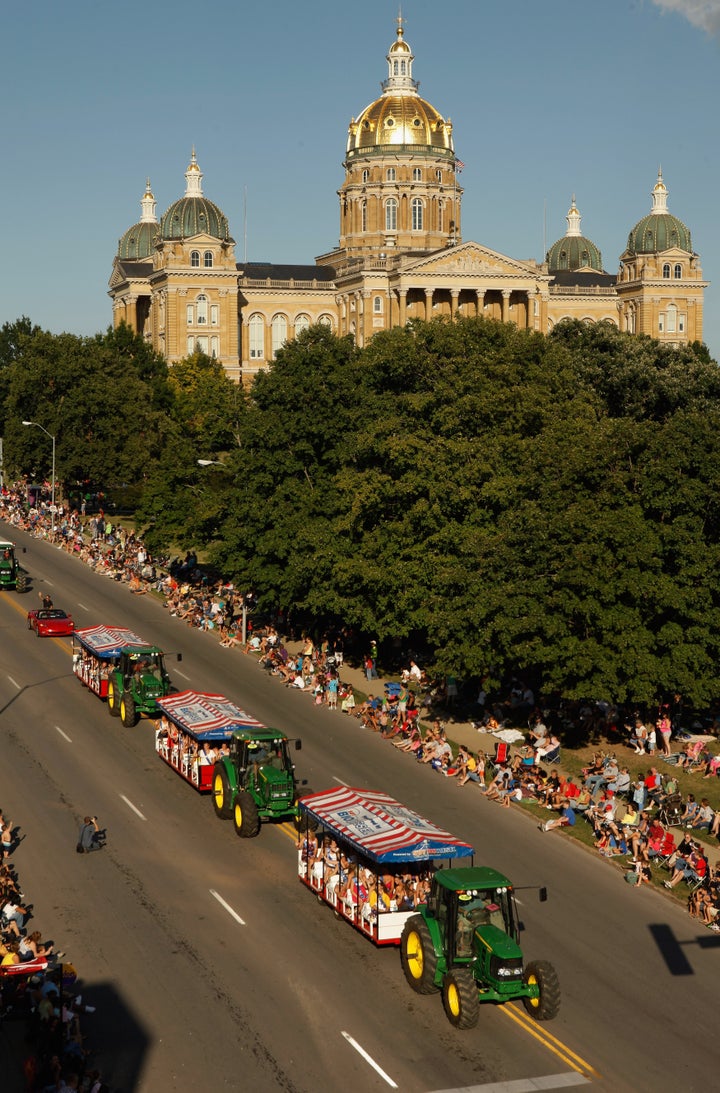 Legislators in three states started picking leaders for 2012 on Thursday, including a replacement for the recalled president of the Arizona Senate.
Arizona Republicans elected Sen. Steven Pierce (R-Prescott) as the Senate's new president, succeeding Republican Russell Pearce, who was defeated in a recall election on Tuesday. Pierce, formerly majority whip, defeated Senate Majority Leader Andy Biggs (R-Gilbert) by one point in the caucus vote, according to the Arizona Republic.
Pierce, a third-generation Arizonan, said his rural roots and efficient management style will help the Senate run more smoothly. But he said little else will change following Mesa voters' ouster of Pearce in a historic recall election Tuesday.

"We're going to continue the good things that Russell started," Pierce said following the hourlong closed-door meeting. "He did a wonderful job. He did not deserve what happened to him."

Pierce, 61, said key issues for the next legislative session will be the economy and jobs.
Pierce's election came the same day as legislators in New Jersey and Iowa also picked leaders for the coming year.
In New Jersey, Assembly Speaker Sheila Oliver (D-East Orange) fended off a potential coup led by outgoing Assembly Majority Leader Joe Cryan (D-Union Township) to retain her seat. With her election in 2010, Oliver became the first African American woman elected to New Jersey's speakership, and the second African American female state speaker in the country. Democrats chose Assemblyman Lou Greenwald (D-Voorhees) to replace Cryan as the new majority leader and Asssemblyman Vincent Prieto (D-Secaucus) to replace Greenwald as budget committee chairman.
In an interview with The Huffington Post, Oliver said that she plans to continue to lead the Assembly in the same way she has for the past two years, including working with Gov. Chris Christie (R) as needed. Oliver had been criticized for helping to approve Christie's changes to pensions and benefits for public workers.
"We have a $64 billion unfunded liability in our health care benefits and pensions," Oliver said. "It's not that I kiss Gov. Christie on the cheek, but the rubber has to meet the road."
Oliver said that her priorities for a second term include job creation and urban development. She said that while Christie wants to focus on education reform, she believes urban issues need to take higher precedence in state government.
"If you come into the major cities, they are dying," she told HuffPost. "I want to see attention paid to Trenton, Newark, Paterson and Camden."
On the Republican side of the New Jersey Assembly, Minority Leader Alex DeCroce (R-Parsippany-Troy Hills) and Conference Leader Jon Bramnick (R-Westfield) were both reelected. New Jersey Senate Republicans also kept the same leaders in place, including Minority Leader Tom Kean Jr. (R-Westfield).
New Jersey Senate Democrats retained Senate President Steve Sweeney (D-West Deptford) but changed up the number two post on their side of the aisle. Sen. Loretta Weinberg (D-Teaneck), the party's 2009 nominee for lieutenant governor, was elected to succeed Majority Leader Barbara Buono (D-Metuchen). Buono, the first female majority leader, had announced she was not seeking a second term after news reports that Weinberg had the votes to replace her. Buono lost out to Weinberg in 2009 for the right to be former Gov. Jon Corzine's running mate.
In Iowa, Senate Republicans picked Sen. Jerry Behn (R-Boone) as the new minority leader. Behn's election came two days after voters elected Liz Mathis (D) in a special Senate election to fill a vacant seat. Mathis' election kept Democrats in control of the state Senate.

Calling all HuffPost superfans!
Sign up for membership to become a founding member and help shape HuffPost's next chapter