WASHINGTON -- As states have struggled to balance their budgets, they've often eyed public mental health programs for cuts. But those cuts have hit a particularly vulnerable population: low-income people with often severe mental health disorders or addiction issues.
Experts and mental health advocates say the reductions have led to longer waiting lists for care, less money to help these people get housing and jobs, and more people visiting emergency rooms for psychiatric care.
Chris Wysocki has seen this crisis firsthand. As administrator of Juniata Valley Behavioral and Developmental Services, he oversees mental health services for three largely rural counties in central Pennsylvania. According to the Pennsylvania Department of Public Welfare, the state allocated $662 million for its mental health programs in fiscal year 2012, down from around $717 million in 2011. It's Wysocki's job to deal with these cuts while trying to minimize the impact on people in his community.
"Mental health services and intellectual disability services have been affected by those cuts this past year, probably the most dramatic. We had a 10 percent cut in both those areas [this fiscal year]," said Wysocki, whose agency provides direct support for around 2,500 people and coordinates care for more than 4,000 others.

"At this point in time, we're clearly at the point where, when there's any kind of cut, we have to cut direct services that individuals receive," he continued. "The newer services ... that are helping people stay in communities -- supportive housing, psychiatric rehabilitation -- those are the services that we are unable to adequately fund."
Across the country, states facing severe financial shortfalls have cut at least $4.35 billion in public mental health spending from 2009 to 2012, according to the National Association of State Mental Health Program Directors (NASMHPD). It's the largest reduction in funding since de-institutionalization in the 1960s and '70s. In fiscal year 2012 alone, 31 states that gave their numbers to the association reported cutting more than $840 million.

"This is the worst, in my mind, significant budget cut in public mental health in decades, and it is beginning to show in very big ways," said Dr. Robert Glover, executive director at NASMHPD. "We have a 10 percent budget cut in real dollars [this year], and when you have that occur [alongside] increased demand on an overburdened system already, I can't tell you that people aren't being injured or hurt."
Some states have seen larger cuts than others. In 2012, California's mental health budget was around $2.8 billion, down more than $760 million from what they spent in 2009, although budgetary shifts accounted for some of that reduction. From 2009 to 2012, South Carolina saw funding for mental health programs cut by 39 percent, while Alabama had a 36 percent decrease and funding in Alaska and Illinois fell by more than 30 percent, according to the National Alliance on Mental Illness.
While federal stimulus dollars and other grants have made up for some of the cuts, 29 states reported they've had to close more than 3,200 inpatient beds for mentally ill people over the last four years. These cuts have also forced agencies to make layoffs, reduce funding to community providers, and generally serve fewer people in their communities.
In 2011, Arizona's budget affected residents who made more than $10,890 a year, the federal poverty line, by restricting their ability to join the state's Medicaid program.
The Arizona Republic reported at the time:
More than 12,000 adults lost state funding for brand-name medication, case management, therapy, housing, transportation, hospitalization and other benefits. The state forced them to switch to cheaper, generic psychoactive medications, stripped them of the case managers they routinely turned to for guidance, took away their bus passes, ended their counseling sessions and uprooted hundreds from their homes.
Adding to the difficulties is the fact that, in same four-year period, states have seen a nearly 10 percent increase in the use of public behavioral health services. Unlike the federal government, states have to pass balanced budgets every year. When revenues are down, spending on social welfare programs that have few powerful advocates often land on the chopping block.
There can also be unintended consequences that end up costing even more in the long run. Lost economic productivity reduces state income tax revenue, while prison costs rise, along with the need for added law enforcement.
One sheriff in Illinois, Tom Dart of Cook County, even said in May 2011 that he was considering filing a lawsuit against the state because so many mentally ill people were ending up in jail, rather than receiving necessary treatment.
"We're concerned that those who aren't receiving the mental health services they need are ending up in jails and prison, costing the state money in their corrections budget," said Sarah Steverman, director of state policy for Mental Health America, a non-profit advocacy group. She called prisons "a terribly inappropriate place for someone who needs treatment to receive proper care."
Substance abuse is a major factor that correlates with mental illness, but states spend more money addressing the effects of abuse than they do trying to prevent or treat it in the first place.
The average cost to treat a substance-addicted individual is just over $1,300, compared to more than $17,000 that it costs society not to treat these individuals, according to two associations that issued a report touching on the issue.
"When we're not providing services to help people stay in a community, they end up not staying in the community. They end up in inpatient units," said Wysocki, of Juniata Valley Behavioral and Developmental Services. "And the reality is those services end up costing taxpayers a lot more money. You're making cuts here, but in the long run, it's going to cost much more."
Before You Go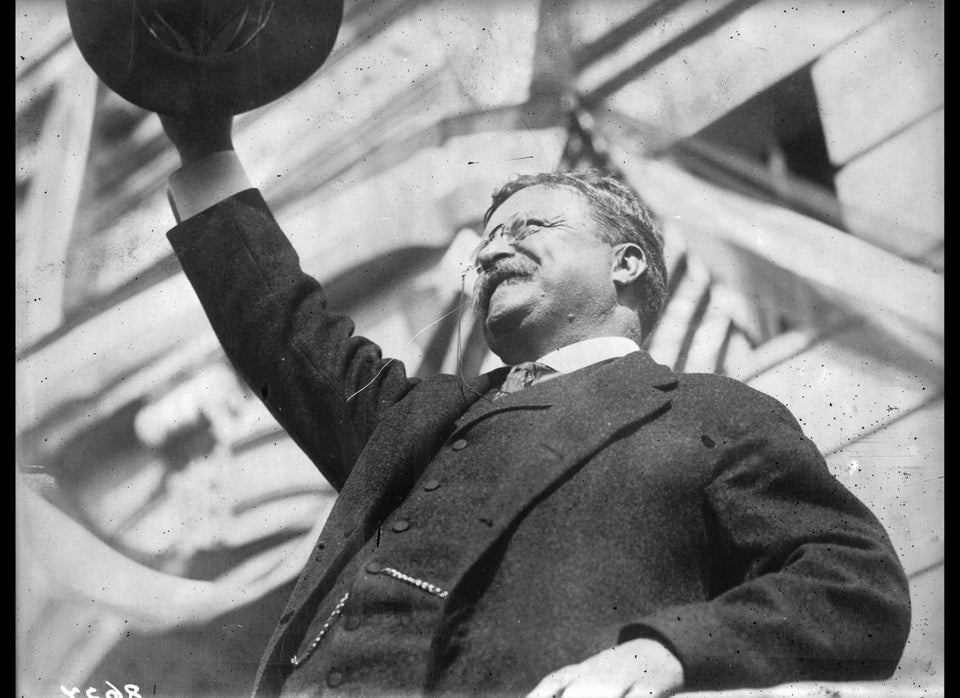 Health Care Reform Efforts In U.S. History
Popular in the Community