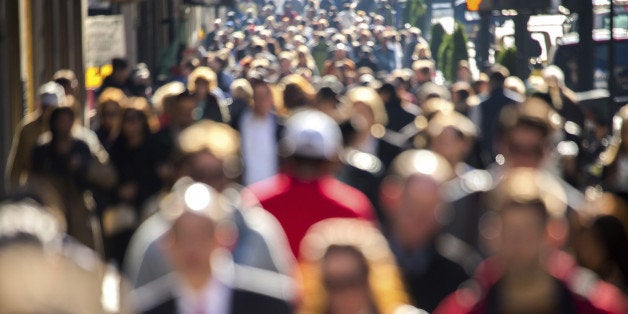 The adult obesity rate in two states now exceeds 35 percent, and 20 states now have an obesity rate above 30 percent, according to a new report looking at weight across the United States.
The report examining U.S. adult obesity, released today (Sept. 4) from the Trust for America's Health and the Robert Wood Johnson Foundation, shows that the obesity rate is 35.1 percent in both Mississippi and West Virginia.
Obesity has been rising over the last few decades. Thirty years ago, no state had an obesity rate above 15 percent, while in 1991, no state had an obesity rate above 20 percent. In 2000, no state had an obesity rate above 25 percent. Now, two states have obesity rates over 35 percent. (Adults with a body mass index of 30 or more are considered obese.)
However, the report does show that there seems to be some slowing in growth of the obesity rate. In 2005, every state experienced an increase in the obesity rate, but in 2010, the obesity rate increased in just 28 states, and in 2011, in just 16 states. This year, six states experienced an increase in obesity rate: Alaska, Delaware, Tennessee, Wyoming, Idaho and New Jersey. (However, last year, only one state experienced an increase in its adult obesity rate.)
"This is a problem that doesn't have either a single solution or a single cause," noted Jeffrey Levi, Ph.D., executive director of Trust for America's Health, in a press conference about the new report. "But certainly, over the last 30 years, we've seen a dramatic increase in fast food outlets and our lifestyle changes ... in terms of what we're eating, the quality of what we're eating and where we're eating it, and [decreasing] physical activity levels."
The report also showed that there are low levels of physical activity across the country, which is "just as disconcerting" as the obesity findings, Levi said. "Until we start moving more and think more about the quality of the food we're eating, we're not going to fully reverse this epidemic."
Among all the age groups, those between 45 and 64 years old have the highest obesity rates. The obesity rate for people in this age group tops 35 percent in 17 states and 30 percent in 41 states. This spells trouble, considering obesity in this age group translates to decreased quality of life, as well as increased health care costs, Levi said.
African Americans and Latinos have a higher obesity rate than whites, with adult obesity rates for African Americans hitting 40 percent (or higher) in 11 states. Meanwhile, adult obesity rates for Latinos are higher than 35 percent in five states.
Some good news: The childhood obesity rate seems to be stabilizing overall and declining in some parts of the country. The obesity rate among children ages 2 to 19 has stayed at about the same level for 10 years, with one in three in this age group being overweight or obese.
For the obesity rate for each state, check out the slideshow below: