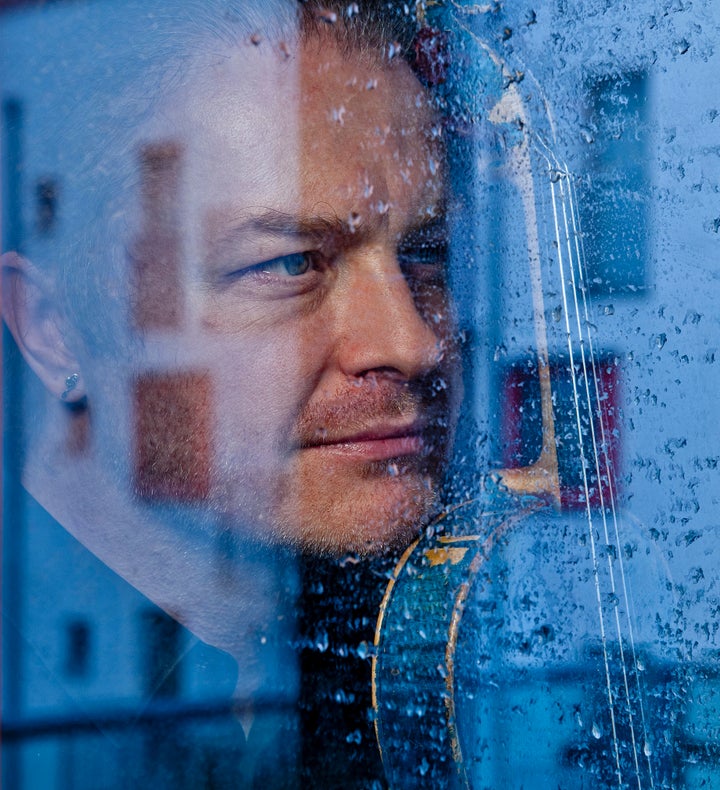 Fast forward and Šporcl adds Universal to his resume with the release of Christmas carols from both the Western and Czech traditions, including Šporcl's own The Prayer, on an album called Christmas On The Blue Violin. Album producer Jon Cohen made the new arrangements and the Royal Liverpool Philharmonic Orchestra conducted by Sebastian Lang-Lessing.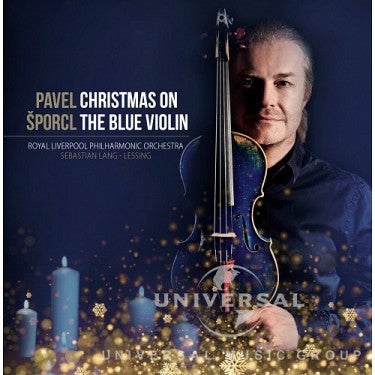 How did Christmas On The Blue Violin and the new relationship with Universal come about?
I always wanted to be signed by the world's leading group of music labels, and I had heard that they were interested in me. I think it was a question of starting together on the right project, so when I decided the time felt right for a Christmas album and I knew I wanted to do it in a very special way, I talked to them and they were thrilled with the idea. Both sides are excited about the relationship and I'm happy that it worked out - and proud of the album.
Does this represent a move by Universal Music to invest more in local and regional markets?
I think it goes both ways. It makes sense for UM to invest in the large fanbase I've built in the Czech Republic, and I'm also hoping that UM's international reputation will help to bring my work to an increasingly international audience. I already have a following in other countries, like Germany and France, so this feels like a natural evolution to me.
What's next and in the planning stages?
As far as recordings are is concerned I don't have plans for now, since the Christmas album only came out a week ago. I tend to focus on only one recording at a time and really make it the best I can, and now I have a long tour around it. I would love to follow this with another recording with orchestra - I've recorded with the Czech Philharmonic and other great Czech orchestras and the Royal Liverpool Philharmonic awakened my appetite for recording with an orchestra again.
How is the Blue Violin aging?
Great. I am really very impressed by this instrument. It is better and better, opening up and blooming across its ranges. Everybody loves it.
What were some of the tweaks and modifications that Jan Spidlen incorporated for you?
If you compare it to a "normal" violin you would see that the body shape is different. The carving is also different as well as the scroll, and there are some changes inside. And of course the color. You can see detailed photographs of it on my website. I am happy to have the opportunity with this violin to show that violin makers can do new things. It's a craft that even today is still evolving.
Do you have a non-Blue Violin for different music or purposes?
I do have one more Špidlen at home as well as my 1749 Carcassi violin. But I play primarily on the blue one. I love the sound, and I really also find that its unusual look helps me in my mission of opening the classical music world to a wider public and showing that there can be something modern and current about it.
What are the questions that people ask you the most about it?
Of course they ask why it is blue! But I am very often surprised by questions like, "In what year did Stradivari build it?"
Have you and will you be doing any video with it?
I am making a video based on the beautiful Czech Christmas carol "Narodil se Kristus Pan." I previously did several specially-filmed videos and there are many live videos from my concerts on YouTube.
Why is the Royal Liverpool Philharmonic one of your favorite orchestras?
I like this this orchestra so much. Its members are fantastic musicians, and they combine virtuosity with real musicality. Also, the orchestra has a very individual sound, I love the sound of the string section. I've played a few times with them, including the Dvorak Concerto, Sarasate pieces and so on, and every time it was a wonderful experience. So it felt very natural to ask them to make this recording with me.
Where was the recording made?
We recorded in Liverpool in the famous Friary recording and rehearsal space, and I finished it - some of the pieces that didn't need the orchestra - in Prague.
You tour with a gypsy ensemble that's played for more than 120,000 people and have recorded a crossover album called Sporcelain. Have you thought about barnstorming the States using all the genres you're brilliant in?
Many musicians are seeking something new in classical music. For different reasons. So I do many things in my own way. Through the wide-ranging repertoire I play, my blue violin, the way I host my concerts, and my childrens' concerts and activities. My Gypsy Way Ensemble, which you mention, is very popular in Czech Republic but also had a big success in Chicago recently where we played alongside the Civitas Ensemble in a unique concert celebrating Romani musical traditions.
Tell me more about your work with children and classical music.
I have done these programs for many years now. I go to schools, or children come to a theatre or concert hall, and I play and I talk and I try to get them interested in classical music. My main aim is very simple – I try to show them that they don't have to be afraid of it! And it works beautifully. They always become so enthusiastic, and often they then follow me on Facebook and come to other concerts and so on. So I hope I start them on a lifelong journey and they will explore the gift of this incredible music. In fact this work with children was so successful that Czech Television agreed to my proposal for a TV series based on it. So far I've filmed 28 of these programs, geared to children aged between four and eight. It's very important to me.
And what about your own family? Are you raising a violinist?
Yes. My daughters have talent, so the younger one plays cello and the older plays violin. There are a lot of string players in my house!
There's a link to see Šporcl's popular children's programs here. They're in Czech but they're adorable. You'll get the idea and your kids will immediately want their violin or cello or viola or bass. Be prepared!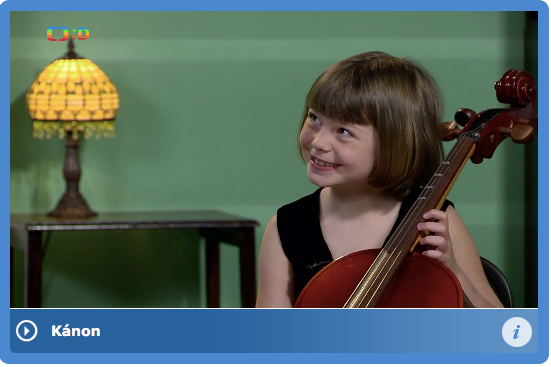 Popular in the Community