 WASHINGTON -- Calling for an end to "uncertainty" from the federal government, along with greater flexibility for state governments, the leaders of the National Governors Association delivered a report Wednesday morning on where states stand heading into 2013.
The address by NGA chairman Delaware Gov. Jack Markell (D) and vice chairwoman Oklahoma Gov. Mary Fallin (R) centered largely on fiscal and economic issues, and called on the federal government to clarify "uncertainty" on tax and spending issues. The two governors stressed the need for more information on issues related to the "fiscal cliff," deficit reduction and sequestration soon so state leaders can better craft budgets and priorities.
"States will not be able to make fully informed financial plans for our citizens," Markell said at the event, a first for the NGA.
The federal government must work with state governments on a variety of issues, including taxes, job growth and health care delivery, said Markell and Fallin. They said that states need flexibility to deliver services to fit unique circumstances in each state.
Fallin, a former congresswoman who stressed states' rights in her 2010 campaign, said that the federal government needs to allow states time to figure out how to handle the cuts expected during the sequestration process in the next few months. Federal leaders need to realize that if federal funds to states are cut, the same level of service cannot be expected from state leaders, she said.
The gubernatorial duo also called on the federal government to continue tax deductions for infrastructure and municipal bonds in order to address states' transportation and utility infrastructure needs. Markell stressed that Congress needs to pass the Marketplace Fairness Act, which would allow states to collect sales tax from online purchases. The legislation is a key issue for the NGA and the National Conference of State Legislatures, which sponsored a Capitol Hill lobby day on the subject last month An NCSL report says that lost revenue from online purchases will cost states collectively $23.3 billion in 2012.
Markell and Fallin praised President Barack Obama for meeting with governors last month as part of the fiscal cliff talks and stressed the need for Obama and congressional leaders to continue working with governors on fiscal issues.
"There has been so much uncertainty and it is hard to write a state budget," Fallin said. "That uncertainty hurts our economies and hurts our jobs."
Before You Go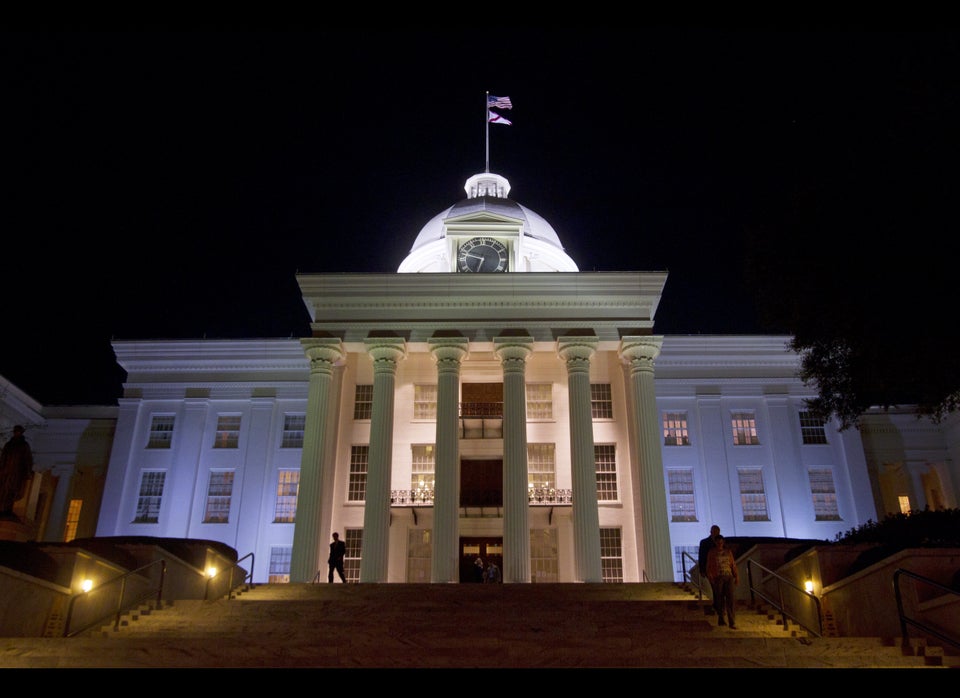 U.S. State Capitol Buildings
Popular in the Community