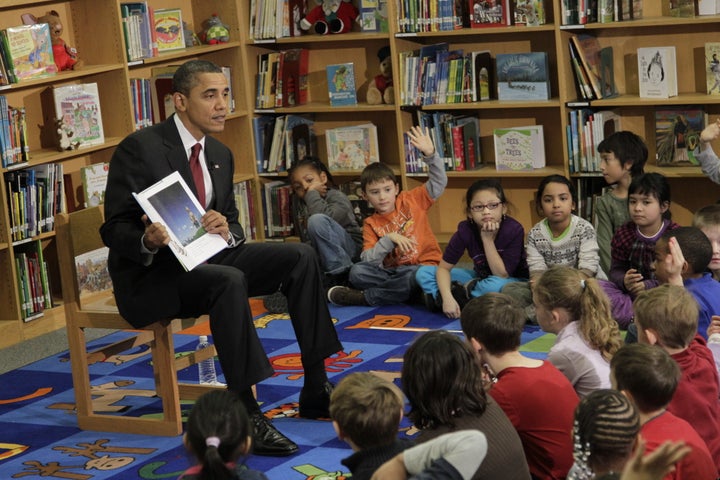 In his State of the Union address, President Obama padded his call for education reform at this critical juncture by imploring Americans to think back 50 years when the Soviets beat the U.S. to space with their Sputnik satellite.
"But after investing in better research and education, we didn't just surpass the Soviets; we unleashed a wave of innovation that created new industries and millions of new jobs. This is our generation's Sputnik moment."
Obama also emphasized the need to support quality teachers because of the effect they have on student learning.
"Let's also remember that after parents, the biggest impact on a child's success comes from the man or woman at the front of the classroom. In South Korea, teachers are known as 'nation builders.' Here in America, it's time we treated the people who educate our children with the same level of respect. We want to reward good teachers and stop making excuses for bad ones."
"On many issues, Democrats and Republicans agree, starting with the fact that no one likes how NCLB labels schools as failures, even when they are making broad gains. Parents, teachers, and lawmakers want a system that measures not just an arbitrary level of proficiency, but student growth and school progress in ways that better reflect the impact of a school and its teachers on student learning."
This past year, Obama has received disapproval on some of his education reform accomplishments, including criticism that Race to the Top was flawed by basing federal funding on competition versus need. The Teachers Union was also critical of the last rewrite of No Child Left Behind, saying it gave teachers responsibility but no authority.
So far, Obama has followed through on 11 of his 48 education promises and made progress on 24, according to PolitiFact.
Related
Popular in the Community