WASHINGTON -- Making an oblique reference to a highly classified counterterrorism program that swept into headlines and congressional debate last week, President Barack Obama in his State of the Union address Tuesday pledged greater transparency on his targeted killing program.
"We must enlist our values in the fight," Obama said, in a portion of the speech dedicated to the "range of capabilities" the U.S. would deploy against suspected terrorists worldwide. "In the months ahead, I will continue to engage with Congress to ensure not only that our targeting, detention, and prosecution of terrorists remains consistent with our laws and system of checks and balances, but that our efforts are even more transparent to the American people and to the world."
The discussion of transparency comes amid a heated dispute over the administration's insistent secrecy about the targeted killing program, much of which employs drones, and all of which is considered classified.
In response, the administration has said little, letting the document speak for itself. But during last week's CIA director confirmation hearing for John Brennan, the architect of Obama's drone program, senators on the Intelligence Committee repeatedly grilled the nominee on the administration's lack of transparency.
In his State of the Union address, Obama contended that all of the tactics of his administration were legal and properly vetted with the necessary lawmakers.
But he acknowledged that while his administration "has worked tirelessly to forge a durable legal and policy framework," a president's promises are not always enough. "I recognize that in our democracy, no one should just take my word that we're doing things the right way," he said.
Before You Go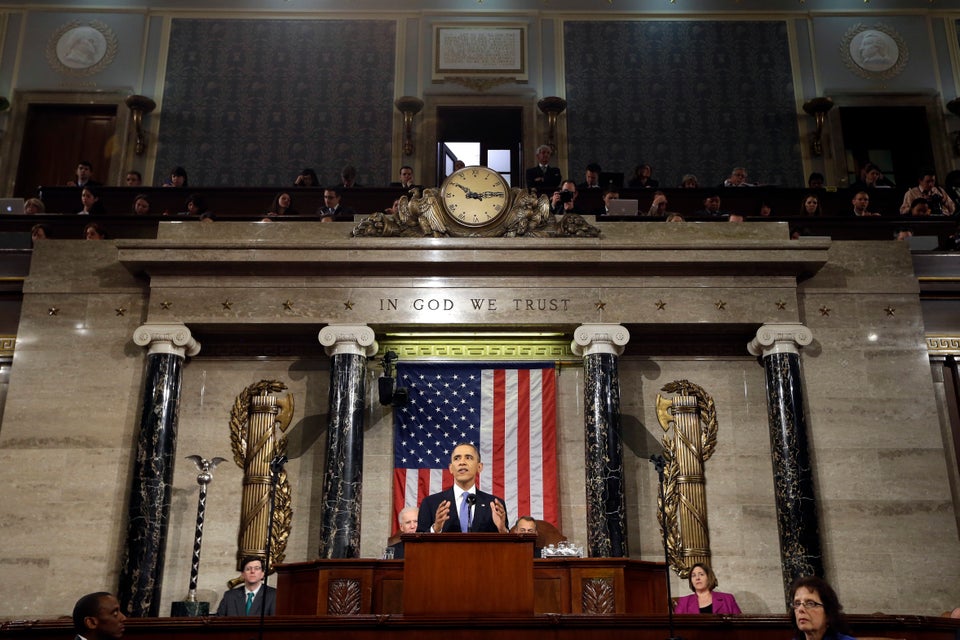 State Of The Union 2013
Popular in the Community