When President Barack Obama called on Congress to raise the minimum wage and strengthen federal equal-pay laws for women, congressional Republicans refused to stand up and support it. Literally.
"Of course, nothing helps families make ends meet like higher wages. That's why this Congress still needs to pass a law that makes sure a woman is paid the same as a man for doing the same work. Really. It's 2015. It's time," Obama said Tuesday during his annual State of the Union address.
"And to everyone in this Congress who still refuses to raise the minimum wage, I say this: If you truly believe you could work full-time and support a family on less than $15,000 a year, go try it. If not, vote to give millions of the hardest-working people in America a raise."

The remarks drew a standing ovation from many in the chamber, but not from House Speaker John Boehner (R-Ohio) and some Republicans, who remained seated.
Republicans have blocked legislation to strengthen fair pay laws for women four times since 2011. Republicans have said that the legislation would discourage employers from hiring women out of a fear of lawsuits.
Watch video of the reaction above.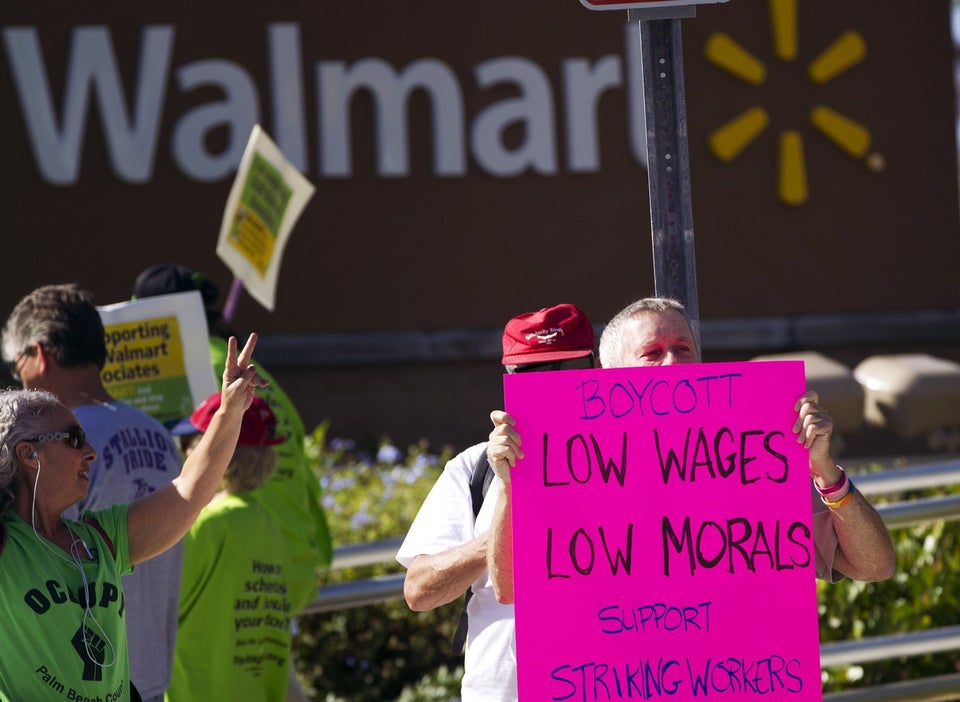 What Minimum Wage Haters Won't Say
Popular in the Community