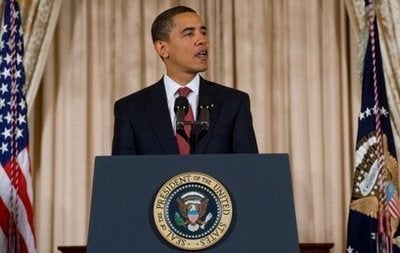 President Barack Obama will give a State of the Union style address to Congress sometime in February, spokesman Robert Gibbs said during Friday's press briefing.
"I think it is likely that he will speak to Congress, a joint session in Congress, sometime in February. I don't believe that we have got a date nailed down. I know there is interest from your bosses whether it will coincide with Dancing With The Stars ... and I don't mean Congress," he said. "It is something we are doing, I just don't know the time frame."
An Obama aide notes that while Obama will address the legislature it may not technically qualify as a State of the Union Address. To be determined is whether or not the president will get a hug for Joe Lieberman and/or a kiss from Michelle Bachman.
Popular in the Community