Machiavelli once said that "politics have no relation to morals." But do politics have any relation to fashion? It's a question that continues to rattle the very foundations of this republic -- one that The Huffington Post attempted to tackle on the night of the biggest political speech of the year. We're proud to present our exploration of #SOTUstyle.
How did we stumble upon this idea? Well, we realized that asking members of Congress political questions as they walk the halls on their way to the State of the Union is a time-honored tradition -- in fact, it's so time-honored, it's become a little dated. So we decided last year to confront lawmakers with the one question their communications teams might not have given them a pre-packaged answer for: Who are you wearing?
This year, as we headed to the Capitol to do it all again, we took not just our cameras but also our in-house style expert, Lauren Rothman, author of Style Bible: What To Wear To Work. We donned our personal best, too, in the hopes that we might inspire some on-trend choices to next year's address (or maybe just a little daring leather at a committee hearing this spring).
From TV-friendly bright colors to wives picking out clothes, the answers were not disappointing -- and we got a couple of incredible stand-outs.
Watch the video above to hear which designers your top elected representatives, including leaders from both parties like Sen. Marco Rubio (R-Fla.) and Sen. Chuck Schumer (D-N.Y.), were wearing to hear President Barack Obama make his big speech. And let us know -- in the comments section below, or on Twitter using the hashtag #SOTUstyle -- whose ensembles you loved or hated.
We'll get you started with this rather, um, interesting sighting we made early in the night:
Should the Capitol be an Ugg-free zone? Or do people deserve a break, given how painful it can be to work in Congress? Tell us what you think!
Before You Go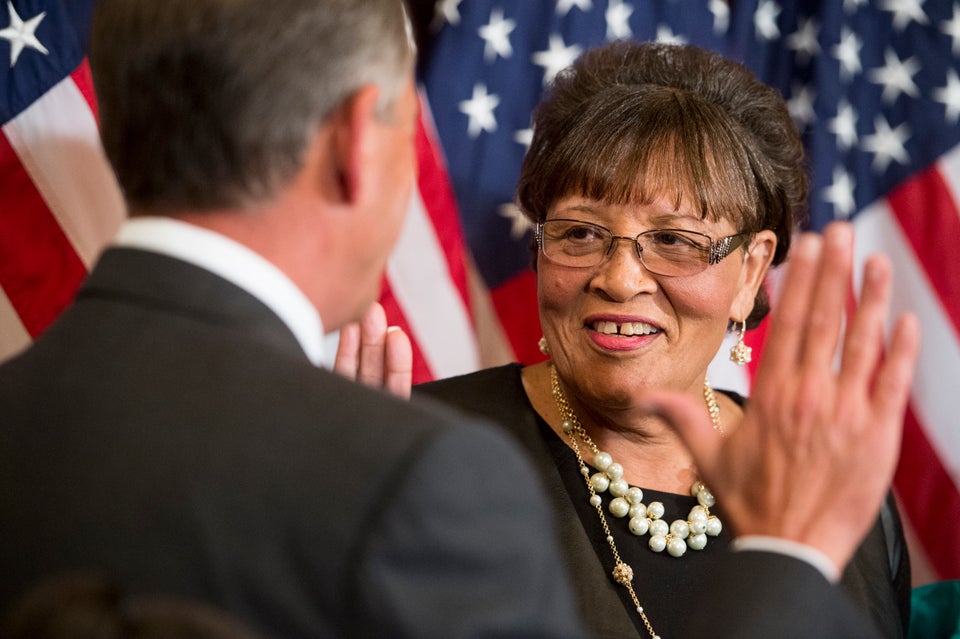 New Congress Members
Popular in the Community