If Washington is the Hollywood for ugly people, then it follows that Hollywood is the Washington for stupid people. And that probably makes the president's State of the Union address incredibly boring and utterly foreign for the folks in Tinseltown.
Luckily, we at The Huffington Post value the union part of the State of the Union. We felt it was our obligation to help our film industry brethren stay connected with the national discourse so that they could make even more movies where the White House explodes. (Free idea: "White House Down II: White House Double Down.")
In that spirit of inclusion, The Huffington Post decided in the course of our #SOTU coverage to ask a question that's a little more Hollywood's speed: Who are you wearing?
Sure, there was less Dolce & Gabbana and more Jos. A. Bank in the Capitol Tuesday night, but lawmakers knew there was a chance they'd be caught by cameras while watching the speech, and so they donned their finest. Not all of them wanted to talk about it, though: One congresswoman declined to be named or filmed, saying the price tag on her Italian dress could cost her her next election day. But plenty of lawmakers did indulge us.
Watch the video above, created by Amber Genuske, to see who they wore.
Ibrahim Balkhy, Joshua Boss and Adriana Usero contributed to this production.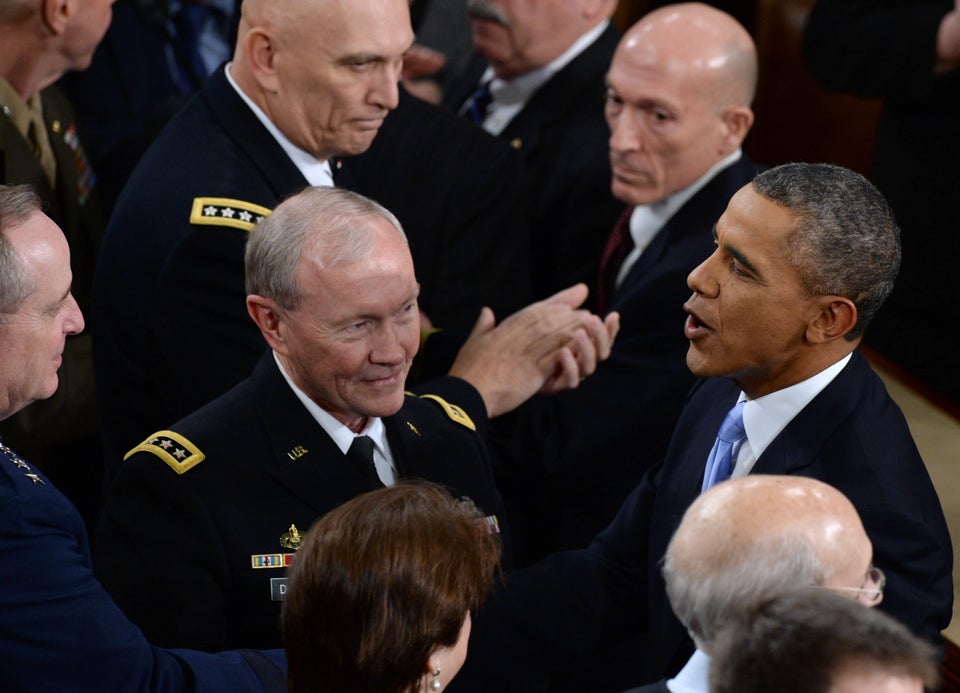 State of the Union 2014
Popular in the Community