Last summer, the Federal Bureau of Prisons announced that women in its facilities would be guaranteed free menstrual pads and tampons. But because the majority of incarcerated women are housed in state prisons and local jails unaffected by the policy change, fewer than 10 percent of female inmates stood to gain anything.
In recent weeks, several states have introduced legislation or proposals that address that discrepancy. The latest is Arizona, where lawmakers are considering a bill that would give incarcerated women an unlimited supply of menstrual products, including tampons, pads, cups and sponges. It would cost the state an estimated $80,000.
Currently, women incarcerated in Arizona's state and local institutions are allowed 12 free pads a month and may only possess up to 24 at any given time. If they want more, they must ask an officer and pay for them. There are no free tampons.
"I can't imagine something more uncomfortable than not having the menstrual products you need for your period," the bill's author, state Rep. Athena Salman (D), said during a Monday vote on the legislation. "So my heart goes out to these women."
A 16-count box of pads for inmates requires 21 hours' worth of pay, and a 20-count box of tampons requires 27, Salman told the all-male committee voting on her bill.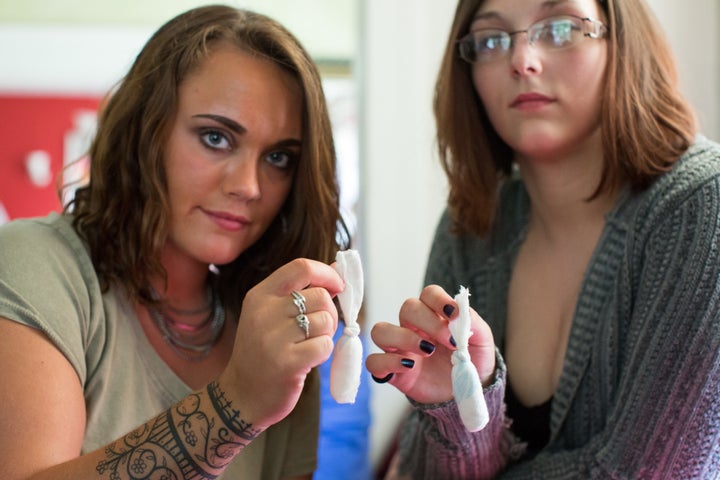 The indignity of spending several days' pay on adequate menstrual products, evidently, fell on deaf ears. After Salman began listing those numbers, the committee chair, state Rep. Jay Lawrence (R), interrupted her, asking her to "keep [her] conversation to the bill itself," Phoenix public radio station KJZZ reported.
The bill narrowly passed out of the committee by one vote.
The issue of adequate menstrual supplies is a growing issue for state and local prisons. Though most prisoners are men, the population of incarcerated women has been growing for decades. The vast majority of them ― 99,000 in state prisons and 96,000 in local jails ― are not in institutions operated by the Federal Bureau of Prisons, which houses 14,000 female inmates.
Arizona isn't the only state where lawmakers want to help menstruating inmates who don't benefit from the Federal Bureau of Prisons' new policy.
A Maryland bill introduced last week would ensure women in the state's jails and prisons receive pads and tampons at no cost. While it does not specify whether that amount would be limited per inmate, it mandates that the facilities provide a "sufficient supply."
"Menstrual hygiene products should not be considered a luxury, and Maryland must do more to prevent dehumanizing situations where women inmates don't have sanitary necessities," the bill's chief sponsor, state Sen. Susan Lee (D), said in a statement last week.
Virginia's Del. Kaye Kory (D) introduced a similar bill last month.
"It could be a week before you get any supplies," she told The Washington Post of Virginia's incarcerated women seeking menstrual products.
"Menstrual hygiene products should not be considered a luxury, and Maryland must do more to prevent dehumanizing situations where women inmates don't have sanitary necessities."
In Nebraska, the Department of Correctional Services bypassed the legislative process when it announced last month that all generic tampons and pads will be provided for free and that it will only charge inmates for name-brand supplies. The decision came after the Nebraska ACLU chapter raised concerns last October about incarcerated women's access to such products in the state.
The policy isn't just about comfort and dignity; it's also about health, Nebraska Sen. Patty Pansing Brooks (D), who helped push through the policy change, told The Omaha World-Herald.
"Clearly, tampons and other feminine hygiene products are not luxury items," she said. "Women need these products to avoid health complications, including infections."
Before the federal prison policy changed, Colorado and New York City had already passed legislation requiring free menstrual supplies for female inmates in state and local institutions.
Before You Go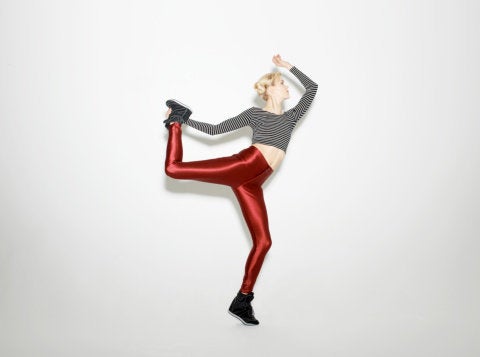 Top 10 Stupid Period Myths
Popular in the Community