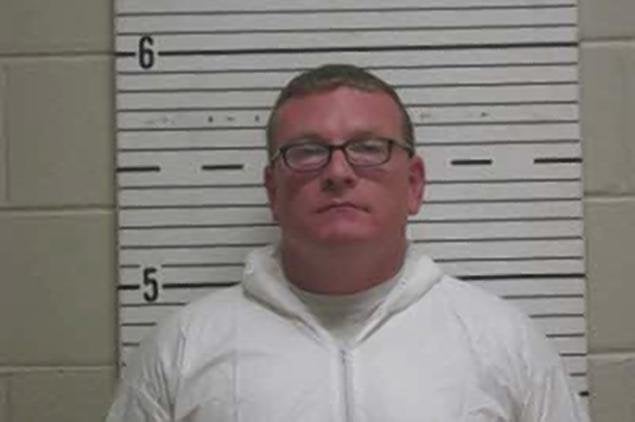 A former Alabama state trooper will spend just six months behind bars following shocking allegations that he raped a car accident victim while on duty, using threats of jail time to force himself on her.
As part of a plea deal filed in Butler County District Court on Thursday, Samuel McHenry pleaded guilty to sexual misconduct, The Associated Press reported. Charges of rape and sodomy were dismissed, though McHenry will have to register as a sex offender over the incident.
The victim alleged that McHenry exited the highway while she sat in the back of his cruiser, then parked and said she had to "Fuck me or go to jail," court records say. He was accused of raping her and then leaving her outside a closed store. 
The officer was arrested two days later and then fired.
McHenry was ordered Thursday to report to the Butler County Jail by March 12 and to pay the victim's court costs and fines, as well as pay fees to a state fund for crime victims.Though several media reports have said there was outrage following the lenient plea deal, McHenry's attorneys told the New York Daily News that both sides agreed to the deal after three hours of negotiations. 
"Both sides have to agree to it, so in that sense there was that discussion about is this acceptable to both sides," said James Williamson, an attorney for McHenry.
McHenry joins hundreds of officers nationwide who have lost their badges due to sexual misconduct over the past six years, according to an AP investigation. Reporters found about 1,000 such cases -- a number that likely understates the prevalence of such misconduct. States report officer misconduct differently, and not all remove officers from duty after such crimes come to light.
REAL LIFE. REAL NEWS. REAL VOICES.
Help us tell more of the stories that matter from voices that too often remain unheard.
BEFORE YOU GO
PHOTO GALLERY
40 Powerful Images Of Surviving Sexual Assault