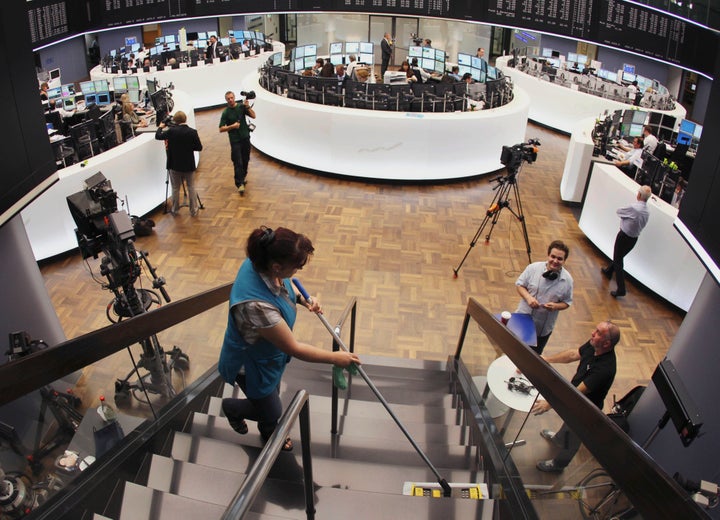 I find it ironic that in turbulent times investors look to market "experts" to explain what is going on. These are the same people who didn't see the 2008 market crash. Now they confidently explain to the rest of us why the market is tanking once again.
Their explanations would be downright silly in any other context. They tell us investors didn't like the debt deal; they are disturbed about the state of the U.S. economy; global concerns about European sovereign debt is roiling the markets. Translation: They don't have a clue.
The widespread belief that there are experts who can predict movement of the markets is simply false. If it were true, these self-styled gurus would have a consistent record of outperforming their designated benchmarks. They don't.
Florida's pension fund is as excellent example of this charade. A recent article in the St. Petersburg Times by award winning financial journalist Sydney P. Freedberg found that investing in various portfolios of index funds outperformed the pension fund investments over the past decade and from 1984 through 2011. The difference over the past decade was as much as $5 billion. The plan manages $159 billion.
Florida taxpayers fund a massive infrastructure to manage its pension plan. It includes 148 employees who supervise approximately 190 fund managers. They use a bevy of high priced consultants who travel all over the world in search of the "best managers and the best deals." It has a $32 million budget and 170 staff.
In contrast, one of the portfolios that beat the returns of Florida's plan consisted of only four basic Vanguard index funds. This portfolio could be managed by a computer and a very small staff.
If this huge, highly paid staff of experts can't beat simple indexes, it's unlikely your results will be any different. If you are a state employee or a taxpayer in Florida, lobby for indexed based investing. Since most state pension plans are run on the same flawed theory that "experts" can "beat the markets", residents of other states should take a hard look at the returns of their pension plans as well.
Dan Solin is a Senior Vice President of Index Funds Advisors (ifa.com). He is the author of the New York Times best sellers The Smartest Investment Book You'll Ever Read, The Smartest 401(k) Book You'll Ever Read, and The Smartest Retirement Book You'll Ever Read. His new book, The Smartest Portfolio You'll Ever Own, will be released in September, 2011. The views set forth in this blog are the opinions of the author alone and may not represent the views of any firm or entity with whom he is affiliated. The data, information, and content on this blog are for information, education, and non-commercial purposes only. Returns from index funds do not represent the performance of any investment advisory firm. The information on this blog does not involve the rendering of personalized investment advice and is limited to the dissemination of opinions on investing. No reader should construe these opinions as an offer of advisory services. Readers who require investment advice should retain the services of a competent investment professional. The information on this blog is not an offer to buy or sell, or a solicitation of any offer to buy or sell any securities or class of securities mentioned herein. Furthermore, the information on this blog should not be construed as an offer of advisory services. Please note that the author does not recommend specific securities nor is he responsible for comments made by persons posting on this blog.
Related
Popular in the Community