Staten Island officials are infuriated with what they see as a measly relief response after their borough was hit hard by Hurricane Sandy, and some are going so far as to call on residents to hold back donations to the American Red Cross.
"All these people making these big salaries should be out there on the front line, and I am disappointed," Molinaro said at the press conference, according to the news outlet. "And my advice to the people of Staten Island is: Do not donate to the American Red Cross. Let them get their money elsewhere.'"
"It's great that it's something, but I honestly expected maybe like a blanket," one resident told CBS. "How long is this going to last? I mean, it's just a joke."
While Staten Islanders may be certain they're being shortchanged, some experts say this level of aggravation is just a common response in the wake of such devastation.
"I think obviously in any sort of disaster context there's always going to be a fair amount of frustration about how quickly things happen," Keith Tidball, disaster education program director at the Cornell Cooperative Extension, told NBC.
"The devastation on our coastline from the Mid-Island to the South Shore is unbelievable," Molinaro told the news outlet. "People have lost their belongings, their homes, and in some cases, their lives."
Related
Before You Go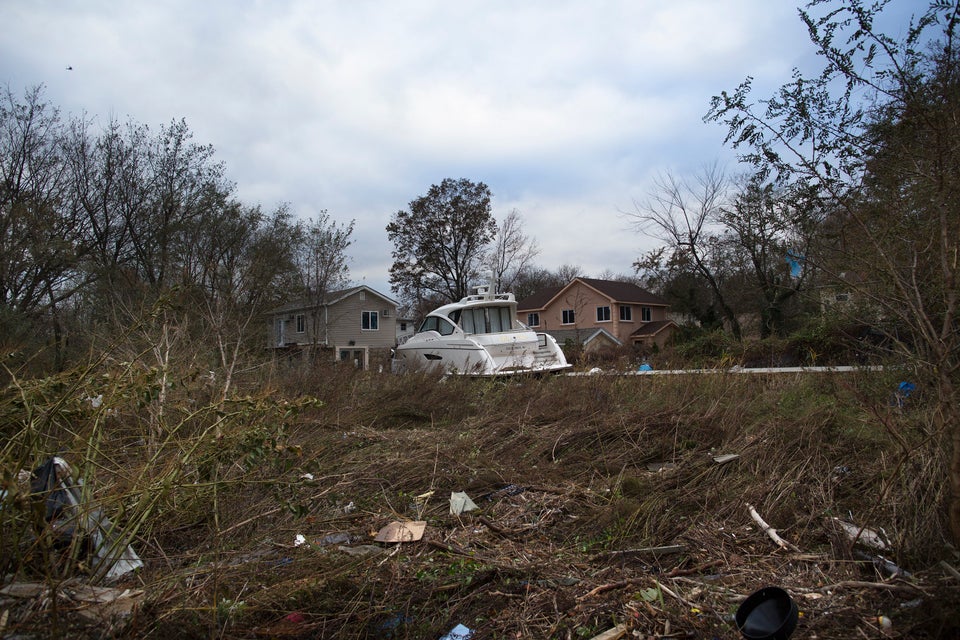 Staten Island Post-Sandy
Popular in the Community