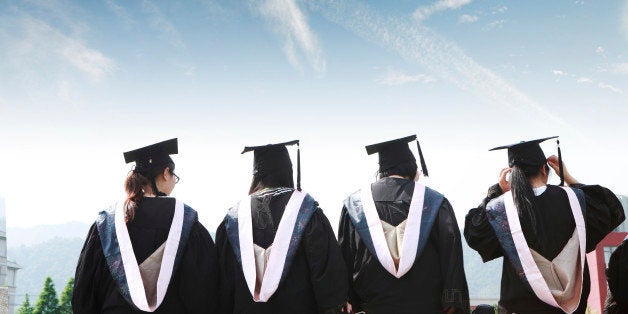 California, Massachusetts and New York may be known for having some great universities, but they are not the states with the overall best colleges. Turns out they each lose to Maine, Montana and West Virginia, who all tie for having the best higher education institutions.
Our friends at FindTheBest figured out a "Smart Rating" for each state based on the colleges within each one's boundaries. They used a weighted average of rankings from U.S. News & World Report and Forbes, along with data from the National Center for Education Statistics, to determine each state's smart rating. (Head over to Findthebest.com and click on "What's this?" to learn more about the site's methodology.)
Check out the interactive chart to see how the states compare:
Tied for No. 1: Maine, Montana, West Virginia (78)
Alone at No. 4: Pennsylvania (77)
Tied for No. 5: Massachusetts, New Hampshire (75)
Tied for No. 7: Arkansas, North Carolina (74)
Alone at No. 9: Rhode Island (73)
Tied for No. 10: Connecticut, Iowa (72)
CORRECTION: An earlier version of this article incorrectly summarized Kansas' position on the table.
Popular in the Community